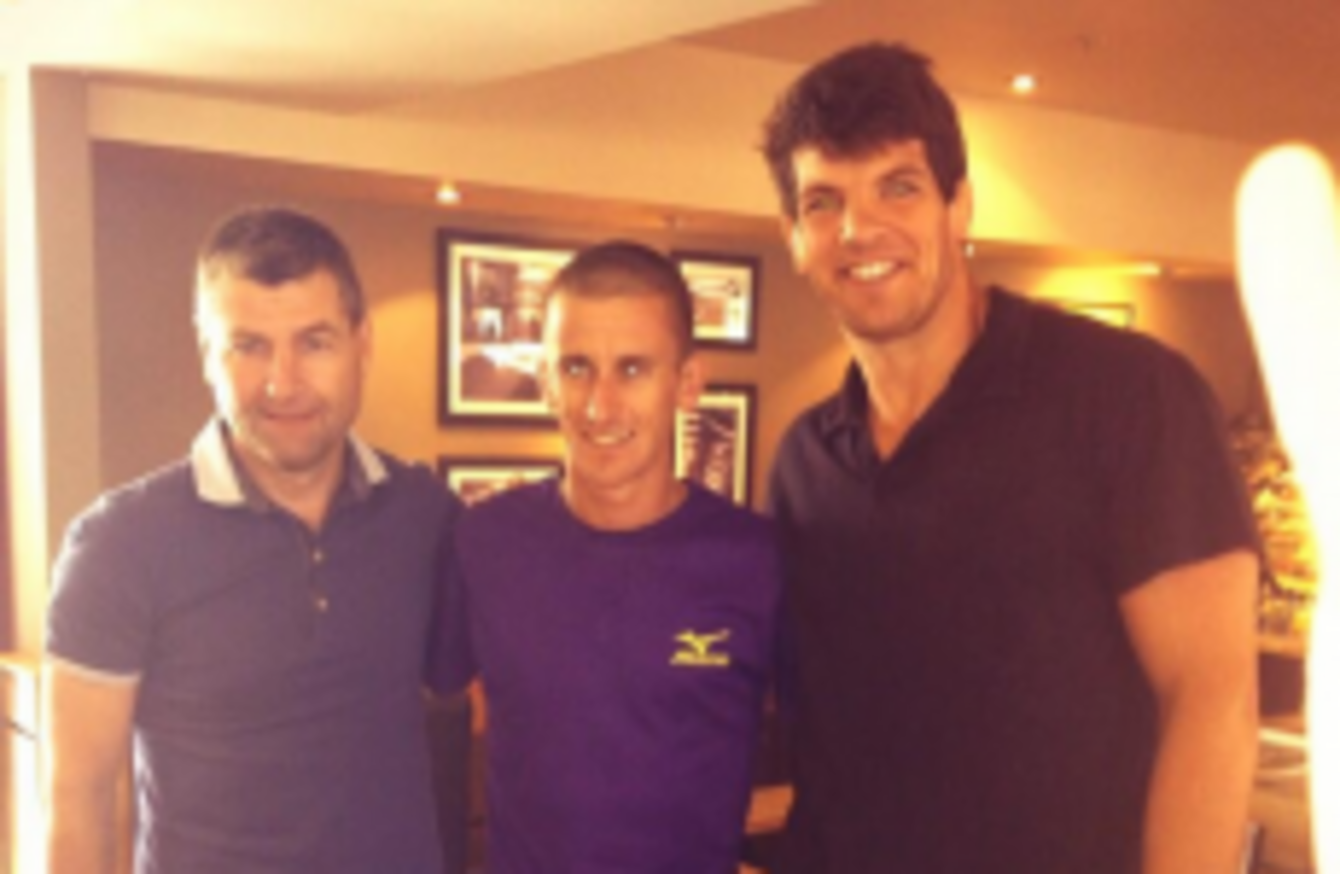 Image: Credit: @docallaghan4
Image: Credit: @docallaghan4
ROB HEFFERNAN RETURNED to Cork an even bigger than he left after claiming a Gold Medal at the 2013 World Athletics Championships in Moscow.
The Togher AC runner stormed to the top of the podium with a superbly paced outing in the Men's 50km Race Walk. His arrival from Russia, with wife Marian, was acclaimed by hundreds of supporters at Dublin Airport. Later that evening, Heffernan was the main attraction for a homecoming parade in his native Cork.
Heffernan's weekend got even better when he bumped into two other sporting legends in Cork. The athlete crossed paths with Munster second-row Donncha O'Callaghan and former Manchester United and Ireland defender Denis Irwin.
O'Callaghan tweeted, "Typical day in Cork. Bumped into a world champion – Rob Heffernan."
More sporting shoulders were rubbed later that day when Heffernan met up with former Republic of Ireland footballing icon Paul McGrath. The 'Black Pearl of Inchicore' also met up with Munster's Simon Zebo in Cork, thus completing a delightful, Irish sporting pentagon.
Denis Irwin, Rob Heffernan and Donncha O'Callaghan. Credit: @docallaghan4
Heffernan is set for a third homecoming in four days this afternoon as he returns to Togher.