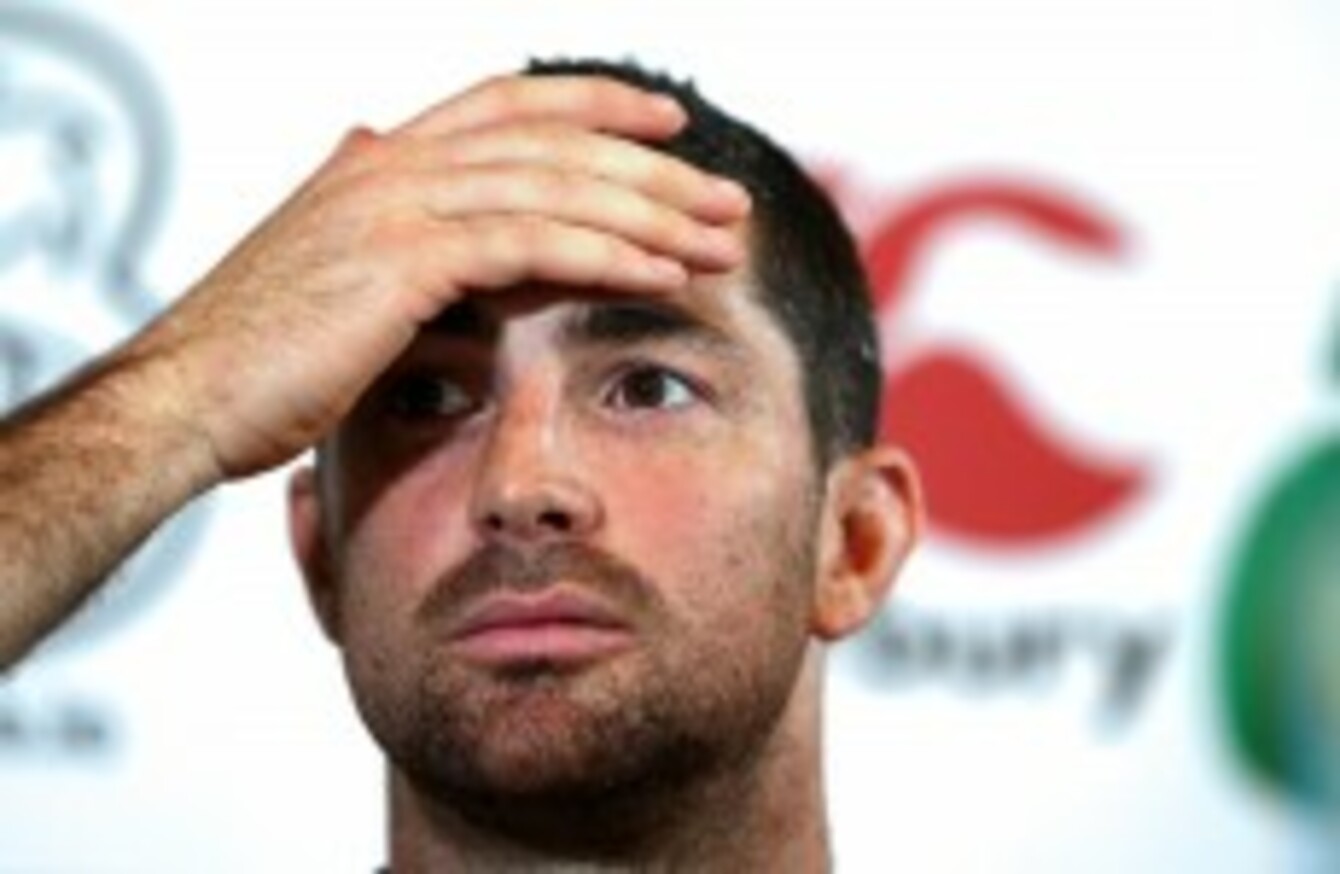 Image: Inpho/Billy Stickland
Image: Inpho/Billy Stickland
FROM THE MOMENT Irish players and coaches went in front of microphones after Saturday's November Test victory over South Africa, they were talking about improving.
'Work-ons' is the phrase players use time and again for the list of improvements that Joe Schmidt wants made to their game.
With the visit of Georgia this Sunday, Ireland are faced with a very different animal than the World Cup chasing 'Boks that were derailed so successfully last weekend. In a sense, the roles will be reversed, Georgia will be the ones placing backs against the wall and attempting to harass and harangue the higher-ranked side into errors. Ireland will be expected to mount convincing attacks.
"Our game plan will differ because they are two very different teams," Kearney said yesterday, albeit before the squad had taken to the training field.
"We will have a meeting in an hour or so and we will probably get a bit more of an insight into our game plan this weekend but I would imagine we will try to get a bit more possession and play a little bit more of the ball."
He added: "We have an ability as players to play lots of different types of gameplans and we've got a fantastic coaching squad who are able to manipulate a specific type of gameplan based on the opposition we are playing. South Africa and Georgia are two very different teams so I would imagine our game plan will vary a little bit."
As well as the plan, the personnel is likely to change as Kearney points out Schmidt is trying to "build a squad", but there is a common theme. The work-ons will be on show and Schmidt will hope to see his Ireland side continue to grow.
Be part
of the team
Access exclusive podcasts, interviews and analysis with a monthly or annual membership.
Become a Member
"He's trying to make us winners every single week, to improve our performance on a weekly basis. He's trying to make us that 80-minute plus team which is something we probably haven't been a lot over the last decade or so.
"Us – as players – we've learned a huge amount from recent games and that New Zealand game in particular. We have learnt from our mistakes in Paris as well.
"It was a great insight of a team that had learned from that mistake against New Zealand and again at the weekend it gives us that confidence to take on Southern Hemisphere teams. That is huge for our mental ability going into a game, knowing we can genuinely compete and beat the best teams in the world."
There a remains a balance to be struck however. The confidence of this group of players is present, but constantly checked to ensure that is has good grounds.
"Confidence is a brilliant thing and sometimes over-confidence can be a detrimental thing too.
"It is key we find the balance there between the two and by no means we get carried away with one victory over a South African team who played poorly on the day and didn't really seem that the defeat hurt them after the game.
"That has to be our biggest mindset that we are very aware of just what was achieved on the day but by no means losing the run of ourselves and getting ahead of our station."