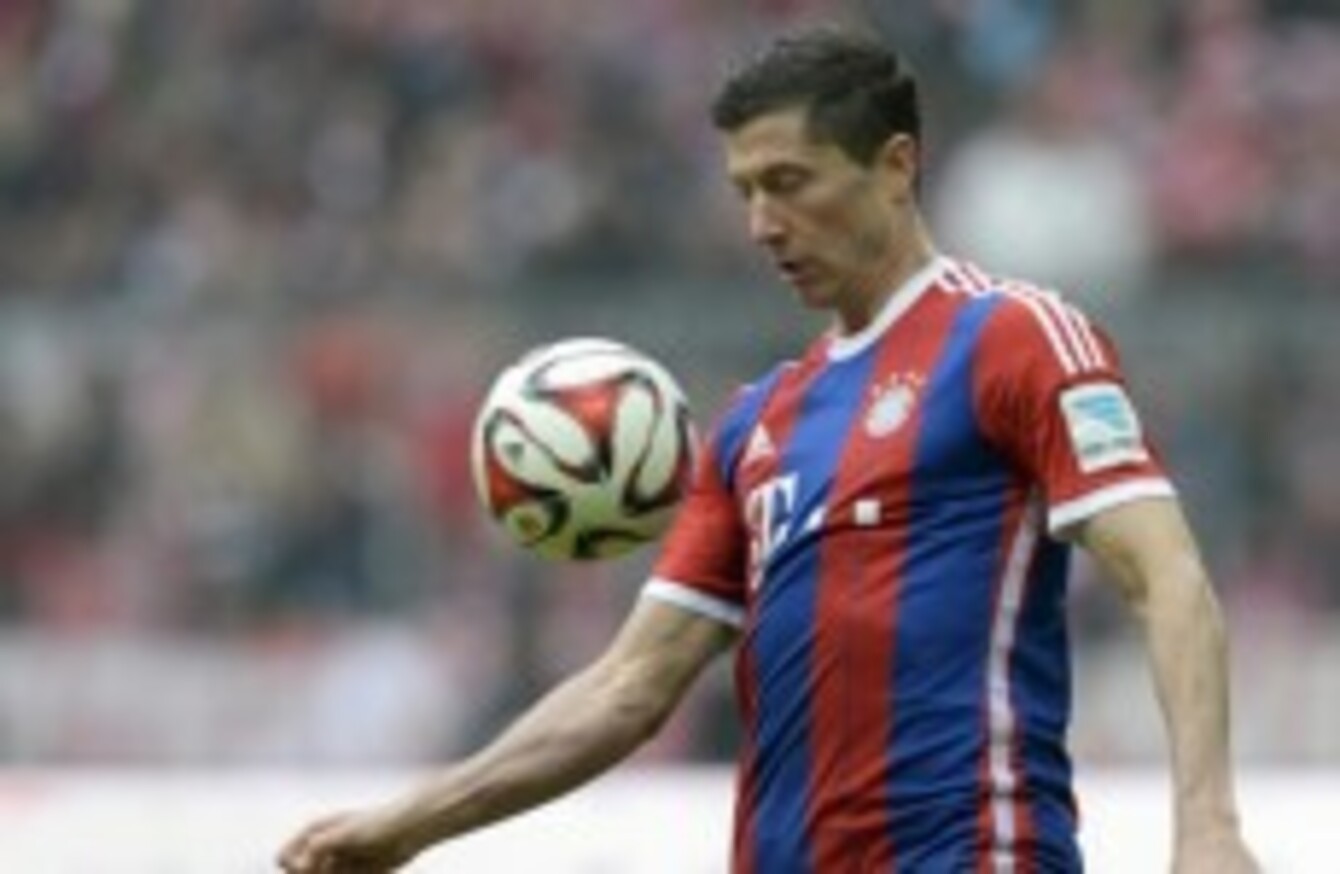 Lewandowski is reportedly one of Man United's top targets.
Lewandowski is reportedly one of Man United's top targets.
MANCHESTER UNITED HAVE been warned that Bayern Munich striker Robert Lewandowski would set them back at least €50 million.
Louis van Gaal's side are short of strikers, with Robin van Persie set to sign for Fenerbahce, Radamel Falcao having moved to Chelsea and Javier Hernandez expected to depart.
The Red Devils have already spent heavily this summer, bringing in Bastian Schweinsteiger, Morgan Schneiderlin, Memphis Depay and Matteo Darmian, and on Tuesday it had been reported that Lewandowski was top of the list to fill a striking berth.
However, when asked about reported interest from Manchester United, the player's agent, Cezary Kucharski, told Polish television: "I think it would have to be a very high offer, definitely higher than €50m.
"Robert is one of the most valued strikers on the market who guarantees goals, guarantees assists, excitement. He has shown that over many years during his career.
"Every year he is an even better player and plays at a higher level and that is very important for other clubs because he has credibility and guarantees at least 30 goals a season."
Bayern Munich have already warned United they will not sell any of their other players to Van Gaal's side after Schweinsteiger left for Old Trafford, and Kucharski says any move is unlikely.
"There must be a signal from the club, from Munich," he added. "There is no such signal so we are not thinking about it, because even thinking about a change of club would be unfair in my opinion to the current employers.
"Bayern would have to think about why they would get rid of Robert Lewandowski. It seems to me that there is no reason to even think about it.
"With a player of Robert's class, the truth is that not a lot of work is required because really there are only two directions in which he could go in the future, England or Spain, and only with Bayern Munich's acceptance."