THEY EMPLOY STRICT printing deadlines at Reading, it appears.
Tonight's match programme for their game against Manchester City featured a detailed section on 'Mancini's methods,' despite the fact that the manager's departure as boss of the Eastlands club was confirmed last night.
Oh well, at least the font looks nice.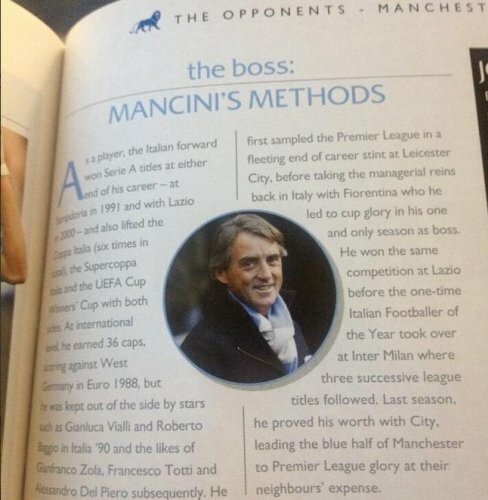 h/t Jonathan Liew