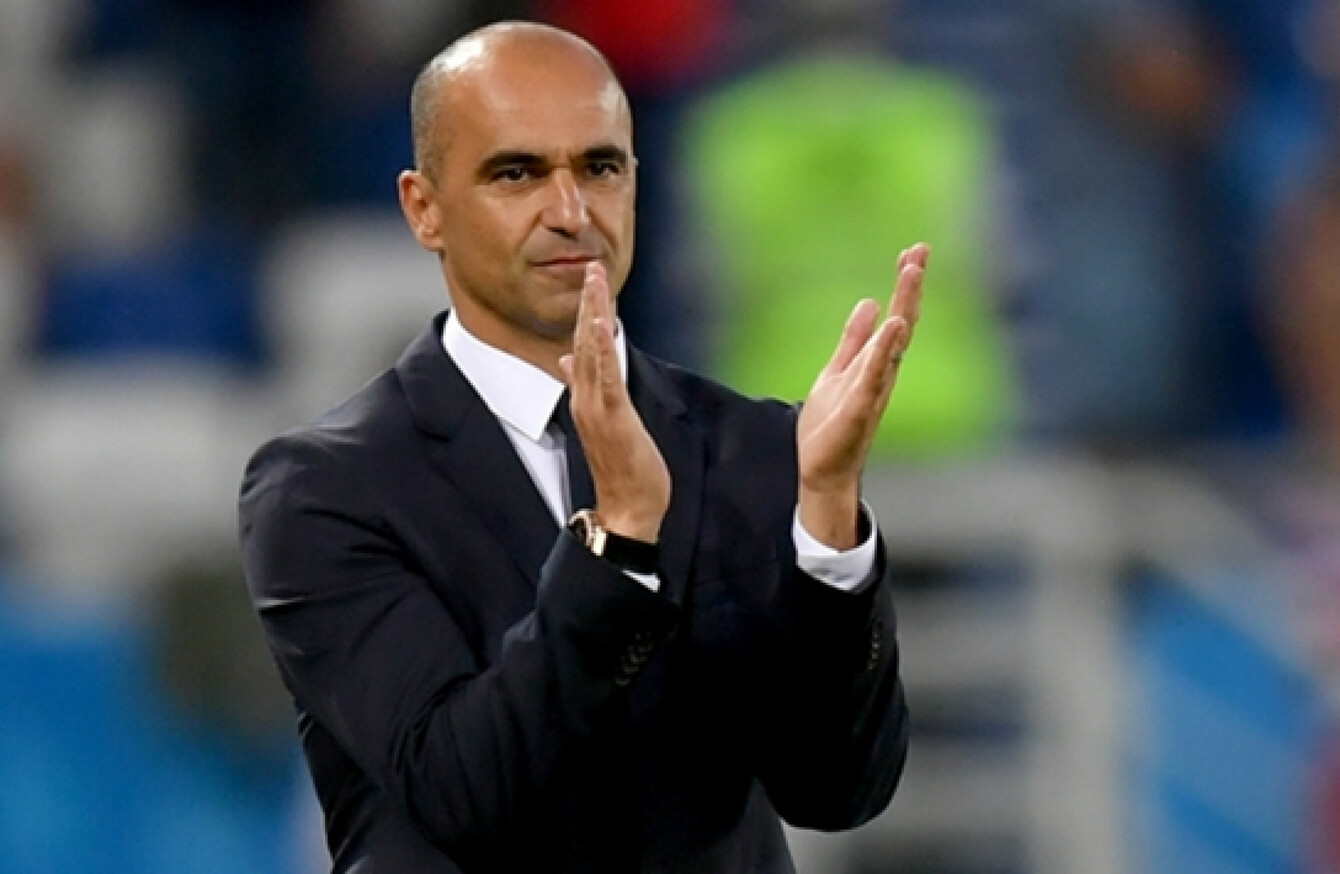 ROBERTO MATINEZ INSISTS he is happy to have seen Belgium beat England to top spot in World Cup Group G, despite concerns over a potentially tougher draw.
Adnan Januzaj's spectacular strike secured a 1-0 win in Kaliningrad for the Red Devils and ensured they finish ahead of Gareth Southgate's side.
The teams made a combined 17 changes to their line-ups for the match, with each having secured their place in the last 16, while it had also been suggested that the side who finished second in the group would benefit from an easier run to the semi-finals.
Indeed, Martinez said before the match that Belgium's priority was not to win, suggesting he would choose a deliberately weaker starting line-up in the hope of missing out on the top of the pile.
However, the 44-year-old says he was thrilled with both the result and the way his much-changed side played.
"Honestly, I am, judging the manner of the performance," he told a news conference. "Remember, we made nine changes.
"I saw a group of players desperate to contribute and I think, in the World Cup, you can't be successful by hoping you get an easy path. We saw that in the Euros two years ago.
"We had to make big medical calls when announcing the group: now, Thomas Vermaelen looks like he's never been away, Vincent Kompany played 20 minutes in a competitive game, we've seen a team cope really well with the dead-ball threat of England, and every player, Thorgan Hazard playing a different position, Marouane Fellaini, Adnan Januzaj showing why he's in the squad, it's a big amount of positives.
"Now, we need to focus on Japan, England play Colombia, and if you think further than that it's a problem."
Belgium will face Brazil or Mexico in the quarter-final if they overcome Japan, while England arguably have an easier potential last-feight clash with Sweden or Switzerland if they beat Colombia.
Martinez, though, says the unpredictable nature of the World Cup makes it pointless to try to plan a route through to the final.
"From logistics, it was easier to stay in Moscow because the next game would have been in Moscow with an extra day of recovery, but the only thing we are concentrating on is playing Japan," he said.
"If you start thinking about who you could get, making predictions can be a little bit difficult. Germany are out and not many would think that would be a possibility; in the last three minutes, Spain were top of the group; and we saw how close Argentina came. This World Cup is very unpredictable and you need to look at yourself and how strong you can be."