THOSE OF US who peered over crowd-control railings and sat on ditches during Nissan Classics in the 1980s knew Sean Kelly and Stephen Roche as flashes of colour in a two-tone Ireland.
They were too, of course, familiar faces on packets of sliced cheese, guests on The Late Late Show and glamourous figures who inspired a generation in the high Alps, the Low Countries and, yes, on Patrick's Hill, O'Connell St and the national roads in between.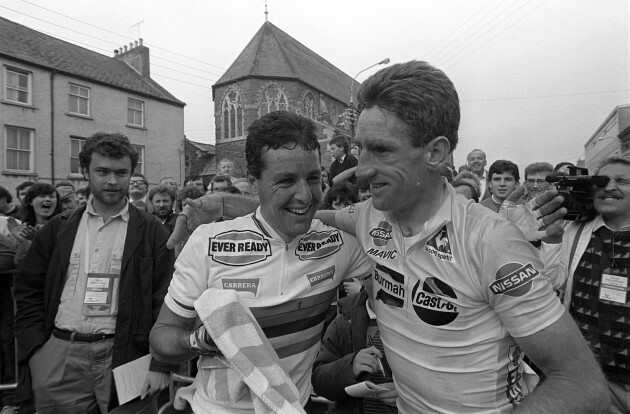 Billy Stickland / INPHO Kelly and Roche at the Nissan Classic in 1988. Billy Stickland / INPHO / INPHO
Barry Ryan has sketched between the lines of those childish caricatures in his excellent new book on the aforementioned pair as well as Paul Kimmage, Martin Earley, Pat McQuaid and the rise of Irish cycling three decades ago. It's a hugely welcome addition to the Irish sports book canon.
"I was born in '83 so anyone who grew up in that era will remember Kelly and Roche," says Ryan, a Cork native who is European editor of cyclingnews.
"I remember seeing them at the Nissan Classic and in action on family holidays in France and my father — a massive sports fan but not a massive cycling fan — would have seen Kelly race on grass in the 70s and would have followed his career and that was passed on to me.
"But then like anybody at that age you're like a magpie and shiny things draw your attention; so cycling one summer might be the thing, soccer the next. It would have been the mid '90s — the '95 tour with Pantani — where I really kind of very interested and started buying the magazines and everything."
It's 30 years since Roche's memorbale '87 season. The Dubliner won the Tour de France, the Giro and the world title.
It was, obviously, an incredible personal achievement that was also actually the high point in Irish cycling's  rise over the previous years.
King Kelly had carved out a career for himself, becoming patron of the peloton and an expert classics rider, if that's not an understatement.
Roche — a character almost diametrically opposed to the circumspect Carrick-on-Suir man — quickly darted through the gap Kelly had made for him and established himself on the continent.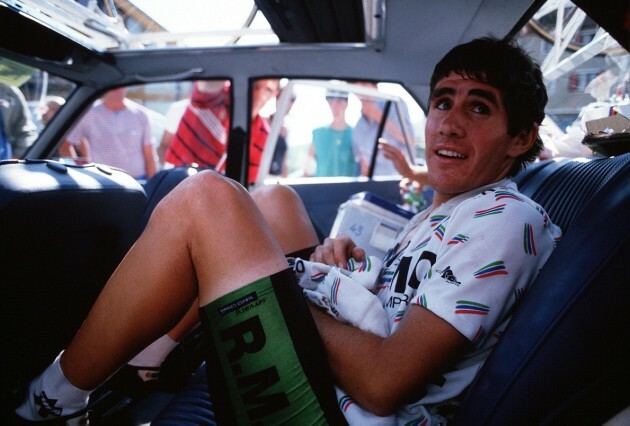 ©INPHO Paul Kimmage after a mountain stage at the Tour de France in 1986. ©INPHO
Paul Kimmage and Earley — a little younger than Roche — made the leap to the pro ranks while Pat McQuaid, in parallel, moved from rider to coach to administrator.
"I would've set out thinking that unification of the federations in the 80s would have contributed to the circumstances that allowed Kelly and Roche to emerge," says Ryan of the reasons for this supernova explosion of big personalities.
"And then I would've assumed that Roche must have come along because of Kelly but the reality is I think Roche would have emerged independently too.
"I guess Kimmage and Early and then [Stephen's brother] Laurence Roche, in their case it had sort of snowballed and there was a template for them to follow and try to make it on the continent.
"But in reality, it's not as if there was any kind of massively overarching, cycling federation plan to nurture young talent. There were clubs that were active and then there was Pat McQuaid's Olympic team project which would certainly have helped Kimmage and Early subsequently. But it's not as if there was some grand development plan and then I guess that was illustrated by the fact that once Kelly and Roche's career were over the whole enthusiasm fizzled out."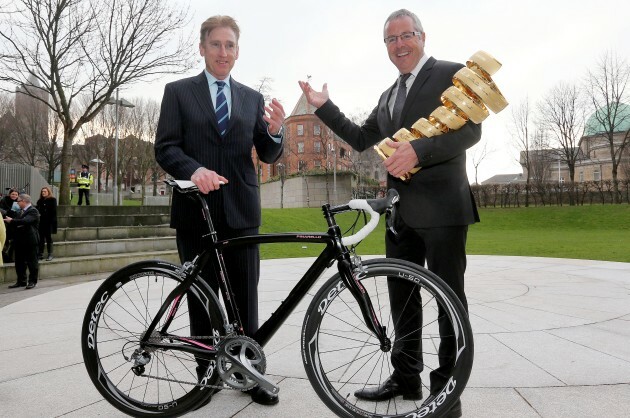 Lorraine O'Sullivan / INPHO Sean Kelly and Stephen Roche ahead of the Giro's arrival in Ireland in 2014. Lorraine O'Sullivan / INPHO / INPHO
For those who haven't followed cycling too closely since the days Charlie Haughey was a fan, the book will paint a realistic and, perhaps, surprising account of life in the saddle for Ireland's contingent.
"I think for a lot of people, the Festina affair was a turning point," Ryan says of cycling's perception amongst general sports fans. "Before '98 you knew that doping existed but you didn't put two and two together and somehow suspended your disbelief and convinced yourself it was just a few bad apples.
"I remember reading Cycle Sport in 1996 there was this brilliant feature about a drug called EPO and what it did. And you think wow that's incredible and frightening and then you just flip over and read about that year's tour and never make the connection between EPO and Bjarne Riis.
"In mitigation I was 12 at the time but after '98, I don't think anybody could continue like that and in Kelly and Roche's case after '98, stories began to come out about their careers; Willy Voet's accusations about Kelly came out in '99, the Conconi case blew up about Roche in early 2000.
"And yeah it was clear — and it should have been clear already because Kelly had tested positive in his career — that doping was part of their careers as well. Just because doping was part of the story of cycling in the '80s and '90s.:
Ryan continues: :The way [Kelly and Roche] talked to me tallies exactly with the way they dealt with accusations about them 15 years ago,. I interviewed Kelly and he knew these questions were going to be asked. I knew that he knew and I knew what kind of answer he was going to give me but you still have to ask the question.
"Basically his answers were quite short, it was obvious he was uncomfortable talking about it, he was never going to come forward with some kind of confession or anything like that.
"Roche then on the other hand knew the questions were coming, his reaction was different in that he wanted to engage with them and try to convince me. I can understand why they continue to answer the questions in that way even if I don't like it because if you look cycling history, total honesty isn't really a long-term occupation.
"No one's really done well out of confessing to doping or telling the uncomfortable truths about cycling, they tended to be if not necessarily ostracised then slightly ignored, whatever the case may be.
"I think, certainly in Kelly and Roche's cases it's probably as much a business decision as much as anything else. The way they see it is they don't have a lot to gain from total honesty."
Exclusive Six
Nations Analysis
Get Murray Kinsella's exclusive analysis of Ireland's Six Nations campaign this spring
Become a Member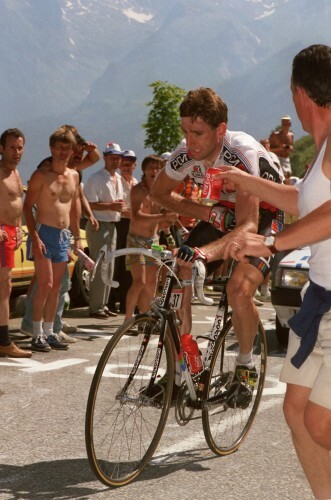 EMPICS Sport EMPICS Sport
The Ascent treats us to amazing war stories; like Kelly riding a couple of days of the Tour with a cyst on his perineum, before having it lanced in his hotel room, then ultimately abandoning in tears when the stitches burst.
There's wonderful historical detail about the split in Irish cycling, DIY trips to races and Shay Elliott's success in the 50s and 60s and his eventual sad end.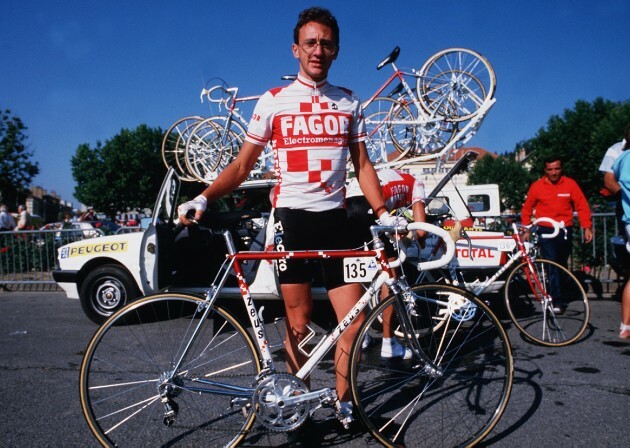 Billy Stickland / INPHO Martin Early was part of the Fagor team in 1987. Billy Stickland / INPHO / INPHO
But perhaps the most interesting aspects are the human relationships that make up this group of extraordinary people.
From a small community of sportspeople on a small island with little in the way of cycling tradition, emerge two totems of the discipline, a (controversial) world federation chief and one of the sport's most respected and influential journalists.
"They haven't all been in the small place since the '98 tour in Dublin," says Ryan. "Kimmage I think has fallen out with pretty much everyone.
"It is interesting Kimmage when he retired, had photos of these guys which he, one by one, took down. Even after Rough Ride was published in 1990 and Roche had slated it, he and Kimmage made up and didn't necessarily have a friendship but had a working relationship as journalist and athlete.
"But then fell out again definitively when the book was republished around the time of the '98 tour.
"And then you have a guy like Martin Earley, who grew up near Kimmage, they were the same age group but both would say we're very different people so once they finished as bike riders there was no real need for them to stay in contact.
"In a lot of ways it's like any sports team or group of people are brought together by circumstance, become very close for that time but then in most cases they'll drift apart. I think there's probably been a bit more acrimony in this particular context."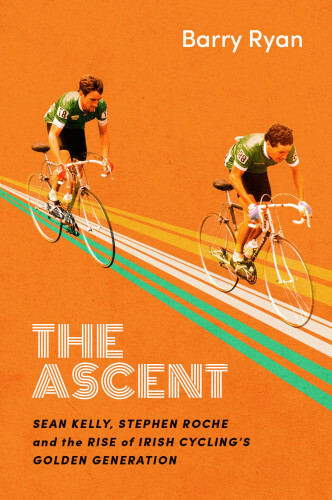 The Ascent is published by Gill Books and is available for €24.99.