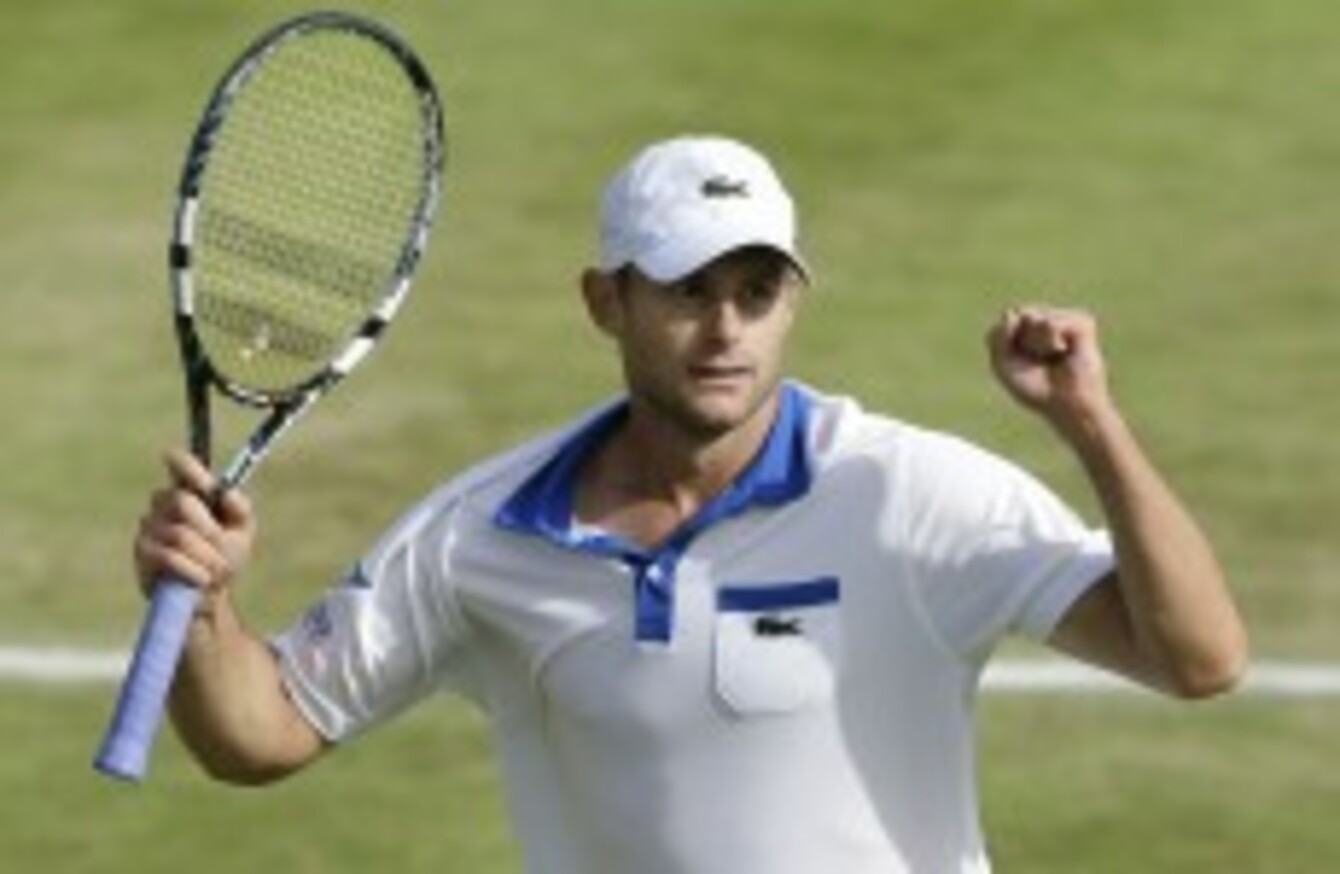 Image: Kirsty Wigglesworth/AP/Press Association Images
Image: Kirsty Wigglesworth/AP/Press Association Images
ANDY RODDICK HAS denied the debate on whether male players deserve higher prize money than their female counterparts is a gender issue.
The issue, initially raised by Frenchman Gilles Simon, has been a talking point throughout the opening rounds of Wimbledon, which awards equal prize money to men and women.
Speaking after his straight sets win over German Bjorn Phau in the second round, 30th seed Roddick said how prize money was awarded was a business, not gender, decision.
"Let's not make this a gender issue. I don't know what numbers are. I don't know what we're dealing with," he said.  "I've gone about my business. I'm sure there's a way to figure out who people are coming to watch. I'm sure there are TV ratings to look at. I'm sure there are ample numbers out there to dissect.
"As any business goes, you look at those numbers and then decide where it goes from there. I don't know what they are, but I'm sure as journalists they're out there.  If this is an important story, I'm sure you guys can figure it out. It doesn't matter who has an opinion, because I guarantee you, both sides, men and women, we're going to be extremely biased towards our own product. I'm sure there are better ways to look at it from an unbiased perspective."