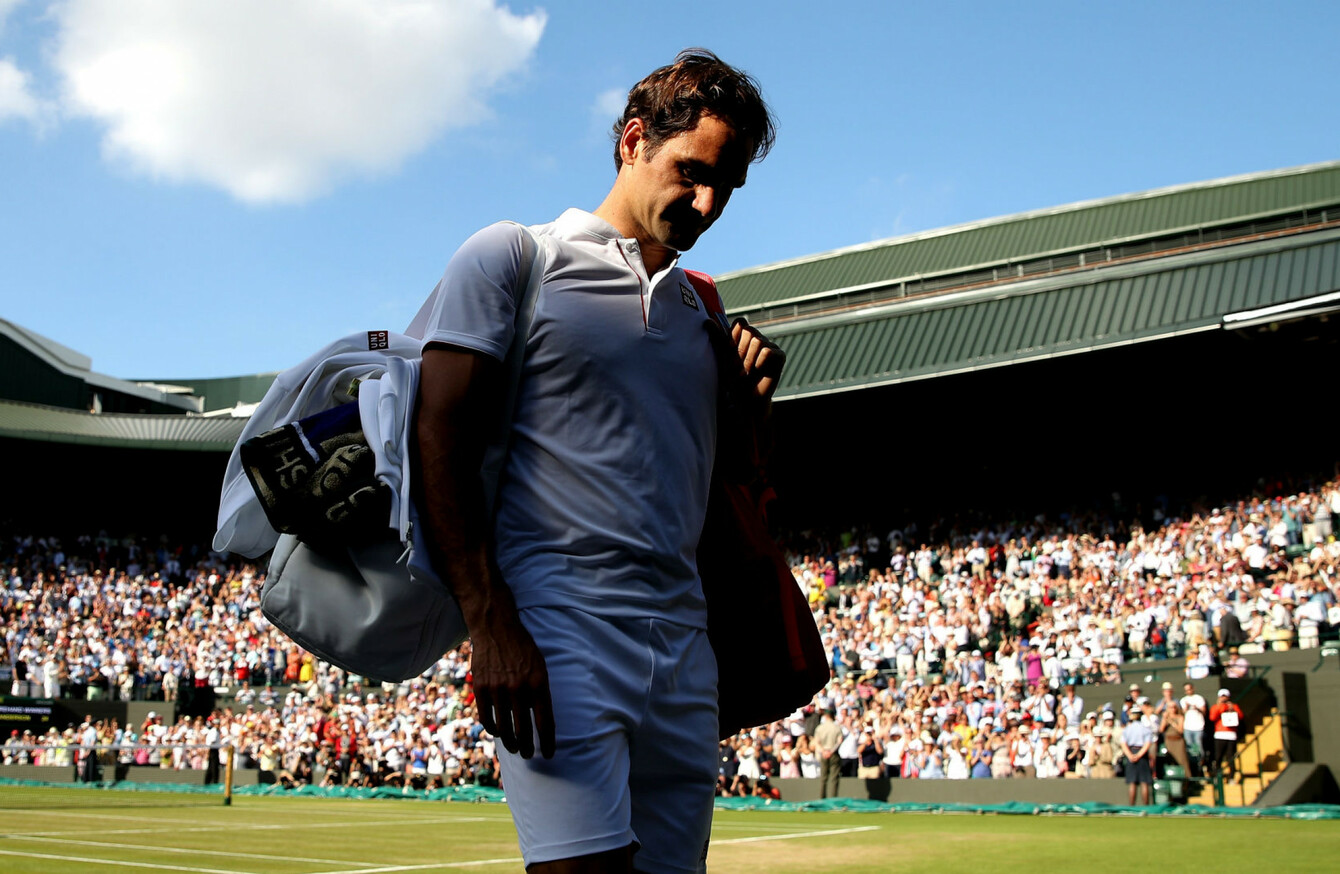 Roger Federer walks off court after losing to Kevin Anderson
Roger Federer walks off court after losing to Kevin Anderson
ROGER FEDERER BRANDED his performance as 'average' after missed opportunities cost him in his epic Wimbledon quarter-final loss to Kevin Anderson.
Federer looked to be easing towards the last four after taking the opening two sets against the eighth seed, and even had match point at one stage in the third.
But Anderson survived the scare before incredibly turning the match around, eventually emerging victorious from an absorbing battle of wills as he prevailed 2-6 6-7 (5-7) 7-5 6-4 13-11.
The victory saw him become only the third man to come from two sets down to beat Federer, following in the footsteps of Jo-Wilfried Tsonga and Novak Djokovic, leaving the Swiss to ponder how he allowed the defence of his title to come to an end.
Asked if he knew where he lost control, Federer told a media conference:
"I guess there was definitely a moment at some point. Is it missing match points? Is it getting broken at five-all after that? I'm not sure.
"That could have been a key. Could have been a key later. There's a lot of little points here and there that always make a difference in the outcome of a match. I don't think this one naturally you can pinpoint exactly, except my match points.
"I was very happy that I got off to the right start of the match, was able to take control somewhat of the game. I just don't know exactly how I couldn't create more opportunities once the third set came around.
"I think I had chances, I'm not sure exactly how many. But then fourth and fifth, obviously the fifth was long, that's like two sets, the fifth.
"He was consistent. He was solid. He got what he needed when he had to. Credit to him for hanging around really for that long.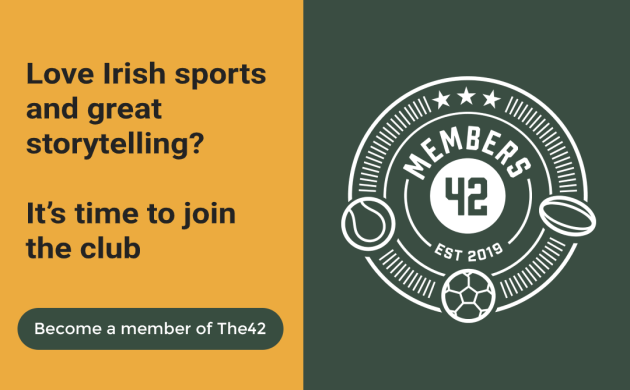 "It's just not one of my best days, but they don't happen very often either. It's one of those average days you have to try to win the match, and I just couldn't get it done. So it's disappointing."
Put to Federer that the loss gives him unfinished business to come back to the tournament in 2019, he responded:
"Of course, the goal is to come back here next year. I wouldn't call it unfinished business. I felt like I did some good business here in the past already."
The42 is on Instagram! Tap the button below on your phone to follow us!