ROMANIA LOST TO France in the third fixture in Ireland's Rugby World Cup Pool D last night. But they didn't go down without having a good go at Les Bleus' pack. Sure, they may have been 31 – 6 down with seven minutes to go. Sure, the grounding wasn't perfect.
But COME ON! How often do you get to score a try against a real contender in the World Cup?
World Rugby World Rugby
Take note, other nations. This is how we want meaningless late tries celebrated from now on. Replacement scrum-half Valentin Calafeteanu (number 21) was only on the field three minutes and look how emotionally invested he is!
Unfortunately, the exertions appeared to take it out of the Romanian defence, and we can only hope that Ireland can breach it as easily as Gael Fickou made it look five minutes later.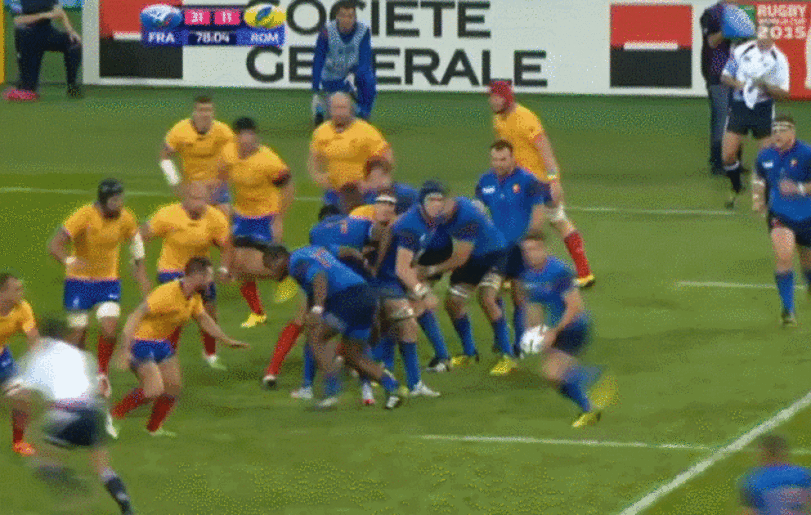 World Rugby World Rugby
France secured a bonus point thanks in part to excellent finishes from Wesley Fofana and Sofiane Guitone, who needed the TMO to confirm his second score. Yannick Nyanga's try also features in the below highlights.
World Rugby / YouTube