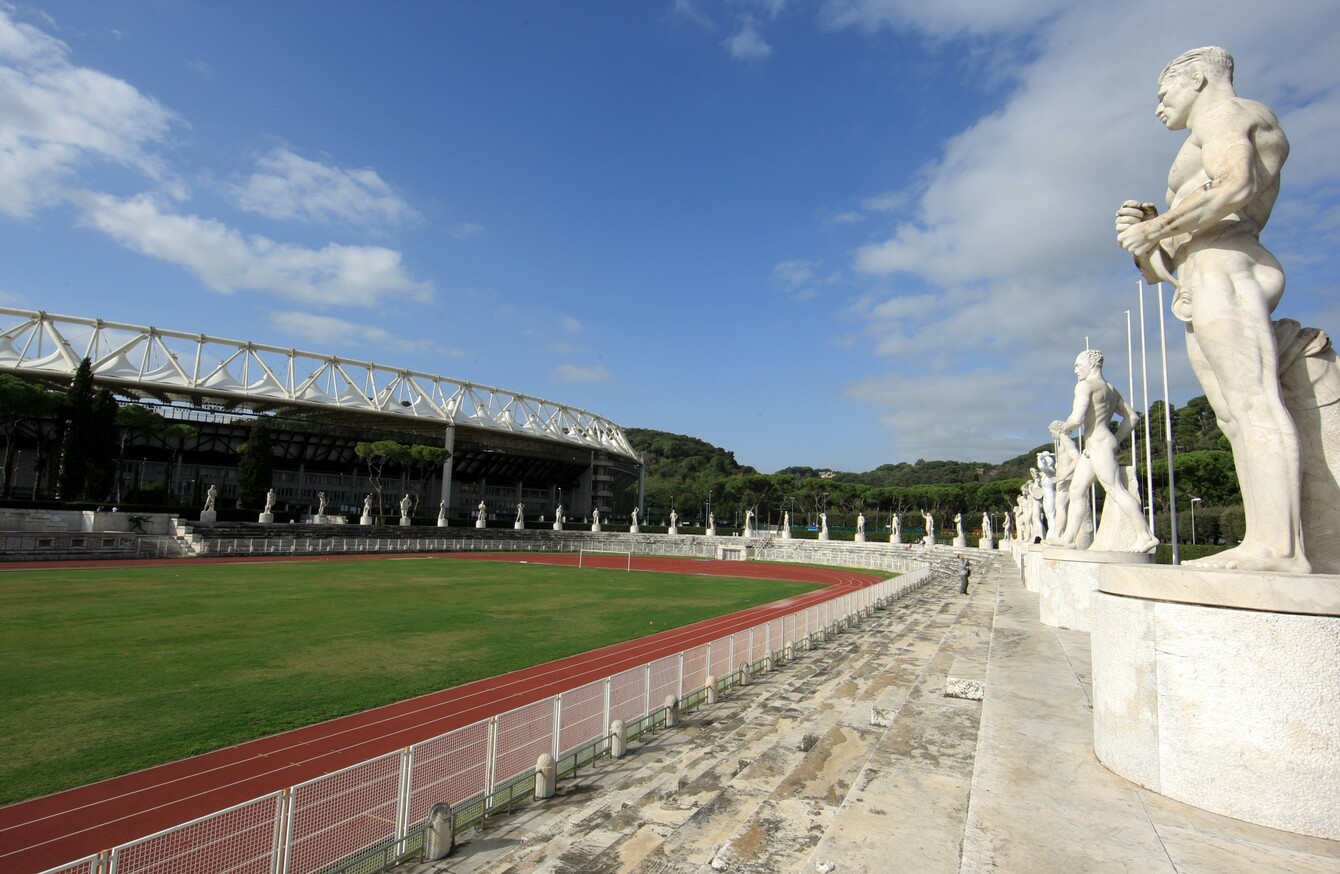 Statues overlook an area outside of Rome's Olympic Stadium.
Image: EMPICS Sport
Statues overlook an area outside of Rome's Olympic Stadium.
Image: EMPICS Sport
ROME'S BID TO host the 2024 Olympics was challenged today when the Radicali Italiani political party launched calls for a referendum, describing the Games as a "very risky bet".
The party launched its campaign on www.referendumroma2024.it, detailing actual costs incurred by previous Olympics hosts and claiming it would cost Italian taxpayers "billions of euros".
Rome, Paris, Budapest and Los Angeles are all in the running to host the Games in 2024 although a number of other cities pulled out due to a lack of public support following referendums.
Radicali Italiani noted that Boston, under pressure from the 'No Boston Olympics' campaign, and Hamburg, following a referendum, had decided not to bid for 2024. Saint Moritz, Monaco and Krakow all pulled out of hosting the 2022 winter Olympics following a referendum, while Oslo did the same despite Norway backing the Games in a referendum.
"The candidature is official, it has the political and financial support of the government, you would think that everything's already been decided," said a statement by Radicali Italiani.
But in fact, there is still time for public debate on the costs and benefits of a project that will cost us billions of euros in taxes."
The party's secretary Riccardo Magi said "such an important decision for the future of the capital should be taken by the public.
"This is why we're asking Presidente (Matteo) Renzi to offer a referendum, as has been done in many other cities keen on becoming candidates."
The party notably underlined the spiralling costs of hosting the Games, claiming it cost London 2012 organisers £8.77 (€11.76) billion to host the Games — over three times the estimated budget of £2.4 (€3.2) billion.
"Costs have always risen in respect to initial estimations, in some cases by 800%, with obvious consequences for the pockets of the citizens."
The host of the 2024 Olympics will be announced in September 2017.