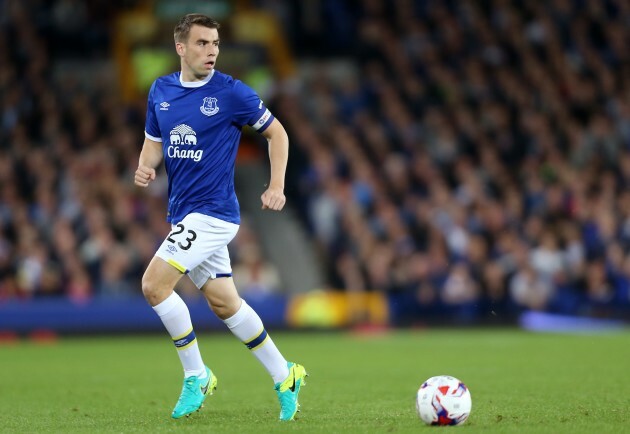 Barry Coombs Everton and Ireland defender Seamus Coleman. Barry Coombs
EVERTON MANAGER RONALD Koeman has backed Seamus Coleman to make a successful recovery from the injury which looks set to keep him sidelined until next year.
Coleman sustained a broken leg as a result of a tackle from Neil Taylor while captaining the Republic of Ireland in last Friday's goalless draw with Wales in Dublin.
Koeman — who has been embroiled in a war of words with Martin O'Neill over the Ireland manager's handling of James McCarthy — spoke to Coleman on Saturday. A European Cup winner as a player with both PSV and Barcelona, the former Dutch international had some high praise for Coleman when speaking to Everton's official website.
"It's a big, big blow for the player and a big, big blow for the club," Koeman said. "It takes time for everybody to come to terms with something like this and, of course, that is felt most deeply by Seamus himself.
"He was in pain when we spoke — it is normal to have some pain after such an injury — and, naturally, he was feeling very down. This is all normal. But he knows he will have a lot of support and the reaction of Evertonians, their thoughts and good wishes and the reaction of so many other people as well who follow the game, will mean a lot to Seamus.
"In all my years in football, Seamus is one of the best professionals I've ever worked with at any club. His dedication to the game, his attitude and motivation are always where they should be and that's 100%, and he's like that in training every day as well as in games.
"That mentality will really be helpful to him now in not only coming to terms with what has happened but in setting out on the road to recovery and, over time, in him building himself once more to the level he has maintained over many years here at Everton. That strength of character will be a big, big thing."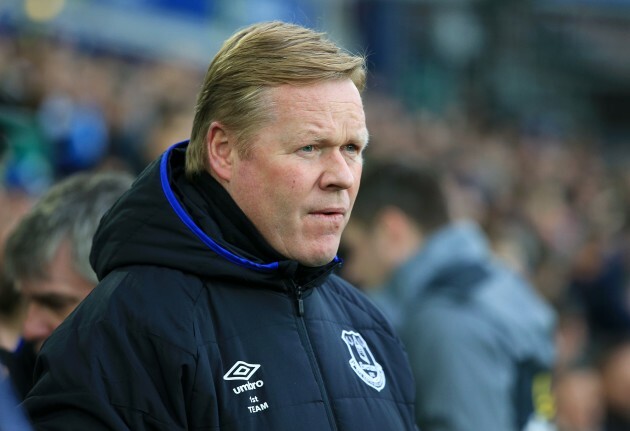 PA Wire / PA Images Everton manager Ronald Koeman. PA Wire / PA Images / PA Images
Coleman moved to Everton from Sligo Rovers in 2009 and has since made 247 starts for the Merseyside club. The Donegal-born defender has contributed four goals and three assists for the Toffees this season.
Koeman added: "The length of time he has been at the club, the kind of player he is, the fact that he takes such a keen interest in the community here — only a couple of weeks ago, I believe, he was at Everton Free School for a game involving Everton in the Community's Down Syndrome team — all of these things mean that he is held in high esteem by Evertonians.
"He is valued very much as a player, which makes it really difficult that we are talking about an injury that will keep him out for six, seven months, something like that. But I know he will come back strongly, that's the type of man he is. And he will have support from everyone around him too, which he knows.
"It won't be easy what he has to face but he has the character to overcome this, I am sure."