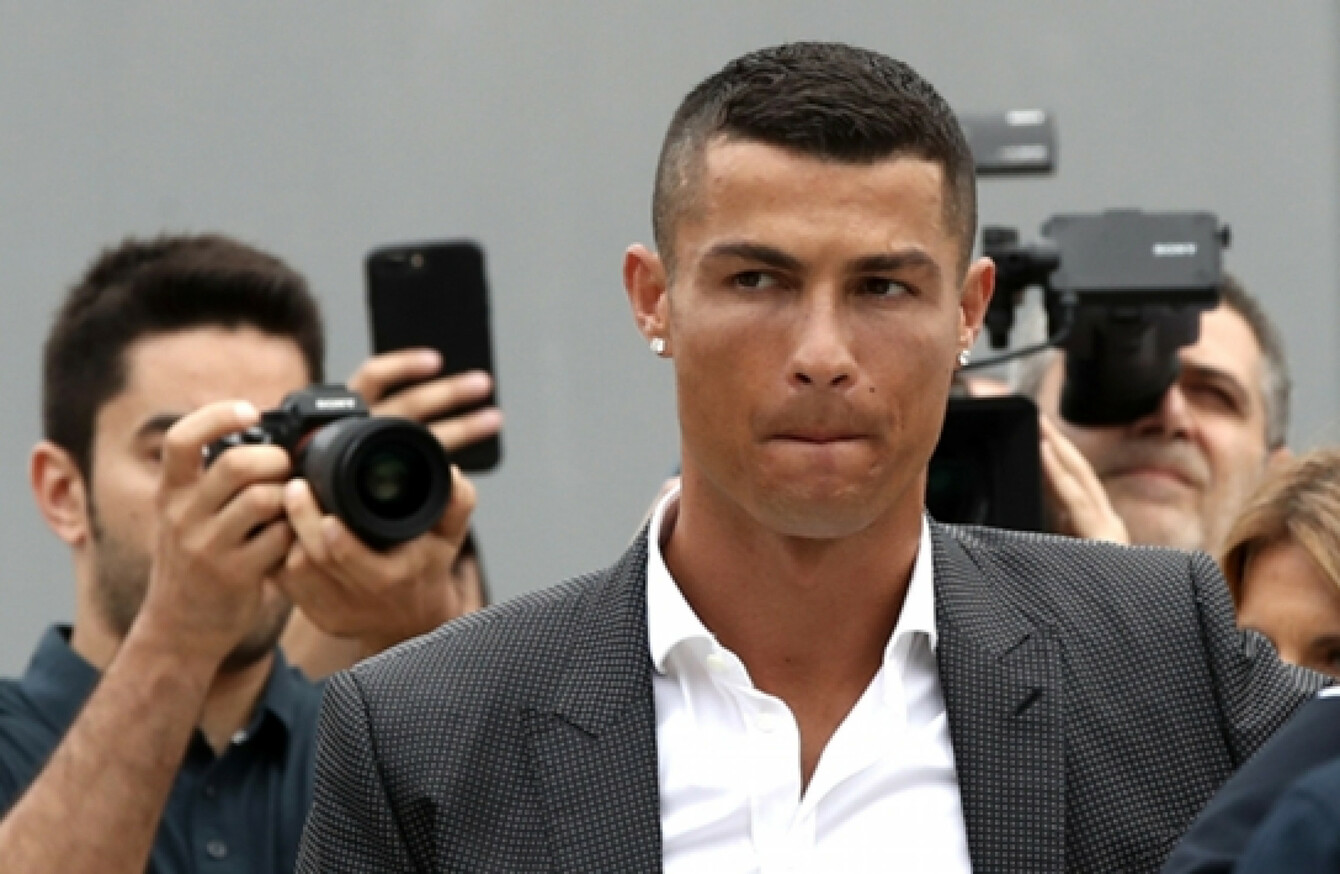 CRISTIANO RONALDO WILL accept a fine worth €19 million after striking a deal with Spanish authorities over tax charges.
The ex-Real Madrid striker, now at Juventus, pleaded guilty to four charges of evasion between 2011 and 2014 worth a total of €14.7m.
According to EFE, that amount has been reduced in his guilty plea to €5.7m, although taking into account fines, interests and other cost the sum ascends to €19m.
The charges were initially denied by Ronaldo and his management company Gestifute, with the player answering tetchily whenever questioned over the matter.
After reports emerged that the Spanish government had rejected an initial offer to settle the case, Cristiano wrote on Instagram, "Don't try to spoil the beautiful moment I'm living through with fake news," while on another occasion he insisted: "I do things the right way and I will continue to do so."
Ronaldo has also accepted a two-year prison sentence, but as a first-time offender, it will not be made effective, meaning that he will not spend time behind bars.
Under Spanish law, though, if the Portugal striker re-offends during the duration of the sentence he would then be open to a custodial sentence.
Ronaldo's sentence still must be confirmed, which will occur when the star presents himself before Madrid's Pozuelo de Alarcon court to hear the final verdict.
The charges and prospective sentence are almost identical to those initially handed down to Ronaldo's great rival, Barcelona wizard Lionel Messi.
Messi and father Jorge had been sentenced to 21 and 15 months in prison respectively for tax fraud, having failed to pay some €4.1m owed on image rights.
But in July the pair saw their sentences commuted in return for the payment of additional fines.
Other footballers that have fallen foul of Spanish tax authorities in recent years include Manchester United's Alexis Sanchez and former Argentina captain Javier Mascherano.
Additional reporting by Sinéad Farrell
The42 is on Instagram! Tap the button below on your phone to follow us!