THEY'RE BIG on themes in the Crusaders.
Head coach Scott 'Razor' Robertson sets an overall theme for every new season and then each week the Kiwi outfit have a different theme that feeds back up into that overarching motif.
The defence and attack might have also their own specific themes that feed into the top-level subject, with all of this work on their culture designed to ensure that the Crusaders are constantly connected as a group.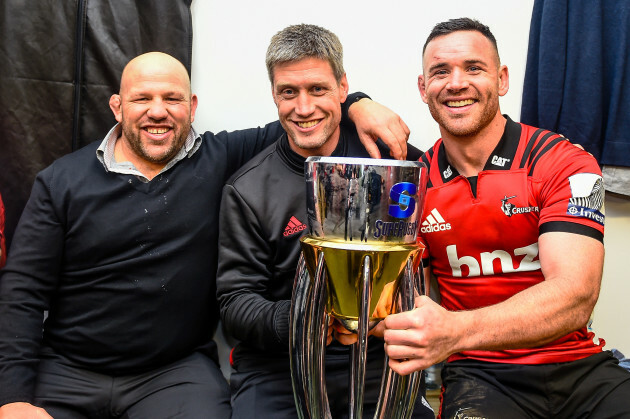 Photosport / John Davidson/INPHO Ronan O'Gara helped the Crusaders to their Super Rugby title this year. Photosport / John Davidson/INPHO / John Davidson/INPHO
Anyone who has been lucky enough to visit their Rugby Park home in Christchurch will know that the Crusaders – like most New Zealand sides – are extremely open with their rugby knowledge, but the area of 'theming' is a rare one in which they remain guarded.
It's also one of the departments that Ronan O'Gara has found most intriguing since joining Robertson's coaching staff late last year.
"It's fascinating and it's the heartbeat of the whole organisation," says O'Gara, who is part of Virgin Media's Heineken Champions Cup coverage this season.
"It's lived every day and it's the secret that stays within the playing group and the environment but there's massive buy-in from everyone.
"It gives you a focal point every day, for every game of the season and you can always refer to it and live it by your actions. That's very powerful if you have 70-odd people doing it. The theme is presented to the whole environment – marketing, sponsorship, players, coaches, everyone.
"So it would be, 'This is what this season is about' but some of the themes would blow you away and there are so many different strands that relate into the theme. That's Razor's genius – how he links it all together."
O'Gara's job title with the Crusaders is 'backs coach' but he is learning about every element of the game in his role with the Kiwi side, having helped them to retain their Super Rugby title in stunning fashion this year.
Now signed up until the end of the 2019 campaign, O'Gara's enthusiasm for his work alongside Robertson is palpable in his every word when talking about his experiences in New Zealand.
He is in charge of the 17 backs in the Crusaders squad, "their point of contact" for everything involved in match preparation, as well as being in charge of their first-phase attack and defence.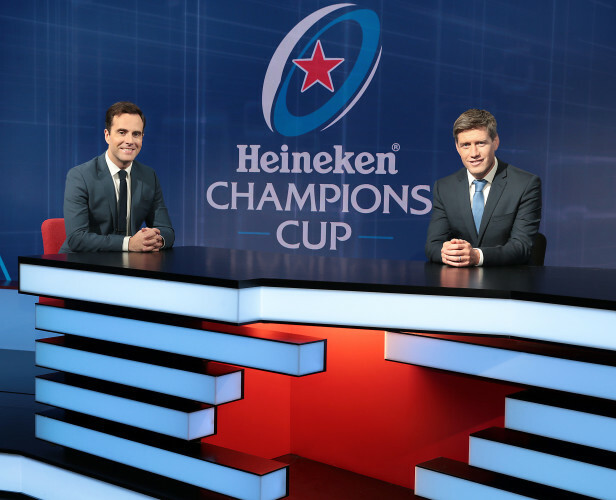 Brian McEvoy Joe Molloy and O'Gara are part of Virgin Media's Champions Cup coverage. Brian McEvoy
There were stunning set-piece scores from the South Island side throughout their title-winning 2018 campaign although O'Gara is modest in saying that "they're all such good attackers that it's easy enough for them."
While the former Munster and Ireland out-half has been learning plenty in New Zealand, he has also brought very fresh perspectives to Robertson's coaching team, particularly in defence.
O'Gara has transformed how his Crusaders backs view their defensive duties from set-piece, having honed his philosophy during his four-and-a-half years as Racing 92′s defence coach, which included a Top 14 title and a Champions Cup final.
"The big thing from my point of view was the growth we got from the defence," says O'Gara of his first season with the Crusaders.
"The big interesting thing going forward is man-watching versus ball-watching in defence. Traditionally in New Zealand, they're all man-watchers but I've got the backs now ball-watching."
O'Gara says there were lively debates and discussions in team meetings as the Crusaders made the change this year, the Irishman stressing to his players the need to apply serious pressure to the opposition.
"How I always describe it is this – what does an out-half love? Two things: space and time. The first thing you've got to do is take that away.
"If you give Beauden Barrett three seconds on the ball, good night and good luck. If you give Beauden Barrett 0.3 of a second on the ball, you've got a chance."
O'Gara's mindset has echoes of the likes of Andy Farrell and Paul Gustard, but he is very much working with his own philosophy in this area.
"For four and a half years of doing the team defence at Racing, it was more getting a whole system in place," explains O'Gara, who was inducted into the World Rugby Hall of Fame last month.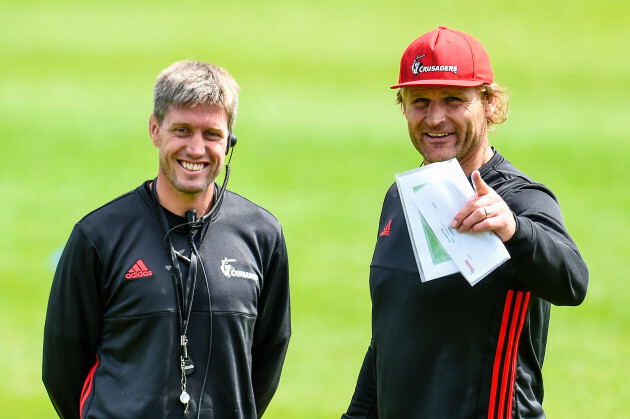 Photosport / John Davidson/INPHO O'Gara with Crusaders head coach Scott 'Razor' Robertson. Photosport / John Davidson/INPHO / John Davidson/INPHO
"For the last season there, from September to December, I went fully ball-watching and then you just get confidence when you see Dan Carter's face light up and how excited he is as he goes, 'Jesus, I wish someone told me this 10 years ago because it kills my attack.'"
The devil is in the detail, of course, and O'Gara further explains why ball-watching makes sense to him in outlining a scenario at lineout defence.
"Without your scrum-half in attack and defence, you have six [attackers] against four [defenders], potentially every time. So they have a two-man overlap, so advantage attack every time but I don't see it like that.
"I try to sell that message to the players – those two extra guys don't count, concentrate on the first four. Of course, with the attack nowadays and the changing of angles at the last second, even counting the first four isn't easy, never mind the other two who are free!
"But I watch a lot of rugby and I'm interested in it and this is my own system over watching rugby since I stopped playing. This is what I want to do. I'm tweaking it as I'm going."
41-year-old O'Gara has appreciated Robertson's support of his beliefs in this area, outlining that one of the former All Blacks back row's strengths as a head coach is his willingness to back his assistants.
"He's highly-organised, highly-driven, highly-prepared and he's a master of mindset. He's big on detail and it's good that he trusts his coaches around him to get their sector right.
"He's not a dictator that stands over you and watches you. He watches you to a point where he trusts you and then he lets you off. If you tell him why it will work, he'll back you. 'Tell me why, show me why,' then you get a further hearing from him."
O'Gara has totally embraced the Crusaders' style of involving the players in all aspects of coaching.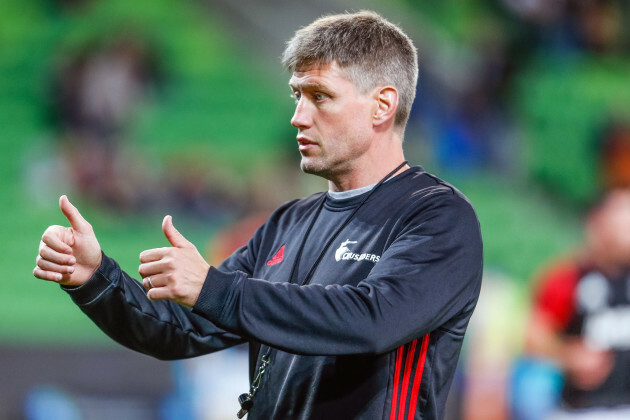 Photosport / Brendon Ratnayake/INPHO O'Gara's outlook on coaching has been transformed in New Zealand. Photosport / Brendon Ratnayake/INPHO / Brendon Ratnayake/INPHO
The mantra at Rugby Park goes like this: 'Tell me and I will forget. Show me and I will remember. Involve me and I will understand.'
O'Gara explains how that works on a practical level:
"Essentially, you'd have your pre-meeting with the back leaders in attack or defence and then you give them the critical view of what you're seeing in the clips.
"You might ask Richie Mo'unga to explain it to the lads, then essentially you have the six or seven clips and it's them talking through the meetings and they're taking ownership.
"It means the players drive the training which will hopefully be more intense. In turn, they have more ownership on game day."
The Crusaders' incessant focus on ball handling skills is another element of their approach that stands out to O'Gara as he reflects on his first season in Christchurch.
It's well-documented that New Zealanders are better at catching and passing than anyone else, but to see it up close with the Crusaders every day has still been eye-opening for O'Gara.
"There's an awful lot of catch-pass done in New Zealand which is great because it's not a simple skill. Four guys trying to stay square, hips to the goal line, catching the pass, not twerking their whole body to pass. If you do that at speed with defenders, that isn't a simple skill.
"You have to rep it and rep it. If you want to play out the back or play a pop or a tip, it's different little nuances you have to practice. There's a big emphasis on passing every day at training.
"If you're doing passing just for the sake of passing, it's a waste of time. But if you're doing passing and looking at running lines, trying to block off defenders, it becomes very interesting. We put a big emphasis on that."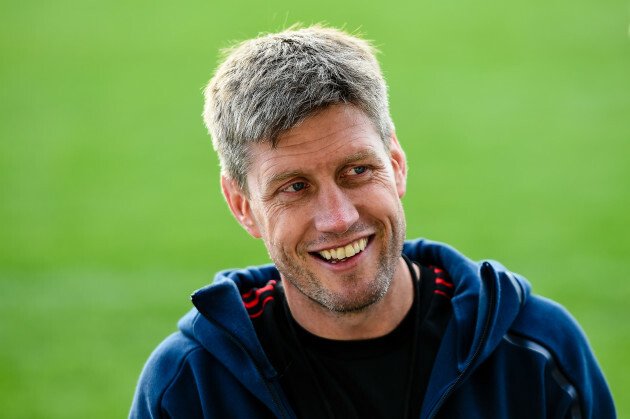 Photosport / John Davidson/INPHO O'Gara is putting together a strong coaching CV as an assistant. Photosport / John Davidson/INPHO / John Davidson/INPHO
The Crusaders do passing clinics most mornings, pass in between sets of lifting in the gym, work specifically on passing during squad sessions and push their skills with passing 'extras' before and after those main sessions too.
Again, the detail is crucial.
"There's an awful lot around punching the pass," says O'Gara. "I would have had a wristy pass, but these guys punch it from their triceps.
"So you do a bit of work with heavy balls, then you do normal rugby balls but it's very much led by finishing your hands at the target and punching from the triceps."
The little technical details and the bigger cultural pictures – O'Gara's outlook on coaching has been transformed by his first season in New Zealand.
So there was little hesitation in agreeing another year with the Crusaders and though the lure of Munster and Ireland will continue to grow as O'Gara's coaching career progresses, the Cork man is more than happy with his lot in New Zealand for now.
Live Heineken Champions Cup rugby kicks off today on Virgin Media One with Bath hosting four-time winners Toulouse at the Rec. Ronan O'Gara and Shane Jennings will join host Joe Molloy in studio for expert analysis.
Tonight at 10.50pm, Sinead Kissane will introduce Heineken Champions Cup Highlights featuring Leinster v Wasps, Exeter Chiefs v Munster, Ulster v Leicester Tigers, as well as Connacht's Challenge Cup opener with Bordeaux.
Subscribe to our new podcast, Heineken Rugby Weekly on The42, here: