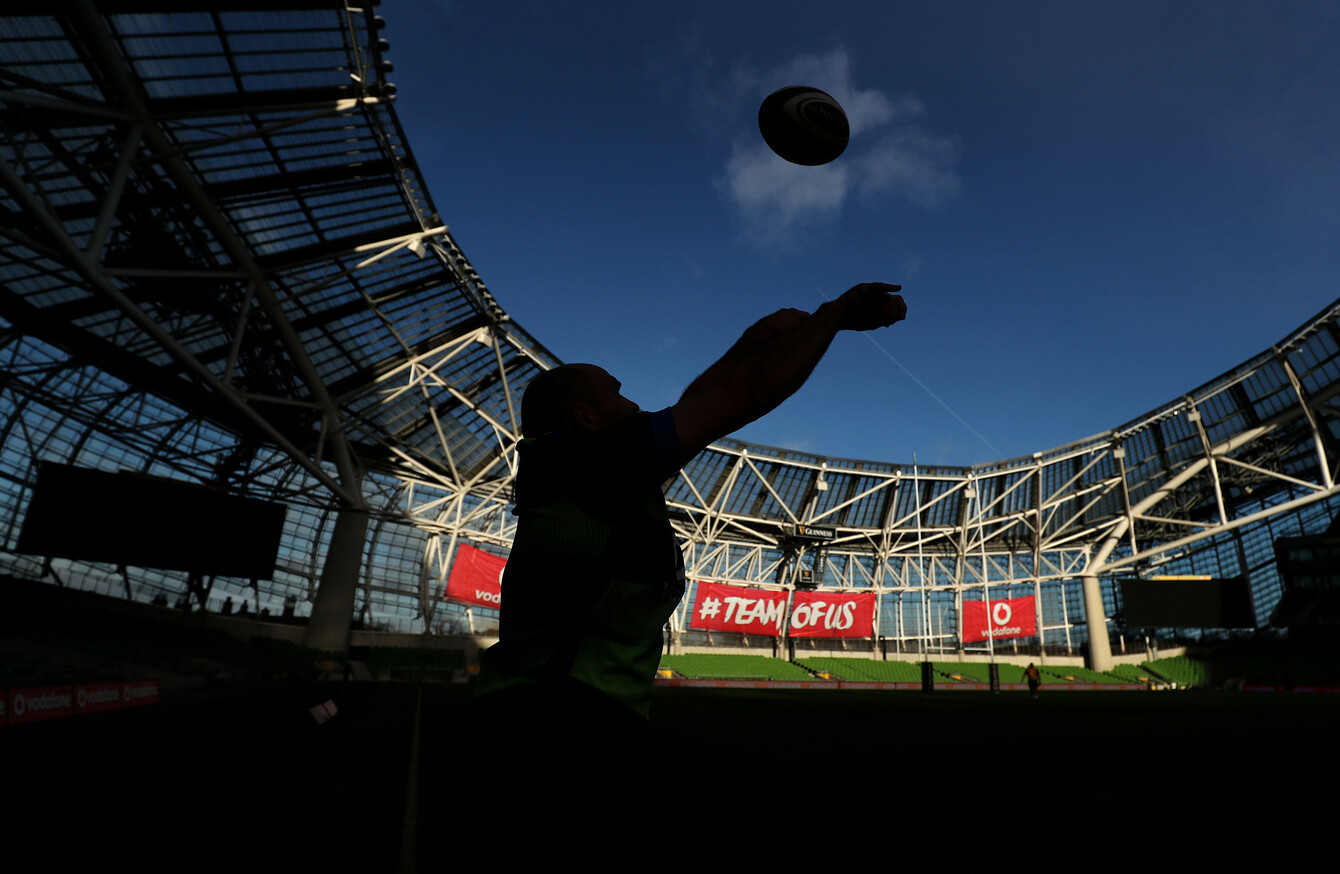 Image: Dan Sheridan/INPHO
Image: Dan Sheridan/INPHO
RORY BEST'S PREPARATION for these November Tests was far from ideal.
A post-Lions hamstring injury in Ulster training has restricted him to around 73 minutes of playing time across two thorough defeats at the hands of La Rochelle and Leinster.
At 35, and with Peter O'Mahony rising to captain the Lions, Joe Schmidt could easily have viewed the time as right for a changing of the guard. But Best remains Ireland's best hooker and a leader every player on the island wants to follow.
"To be fair to Joe, there's not many back doors," Best said after leading a captain's run ahead of tomorrow's clash against South Africa at the Aviva Stadium (kick-off 17.30).
"If he was looking to change, he would have made the change. He said early enough in one of the summer camps that as long as I'd be happy to continue I'd be captain again and we'd reassess at the end of the season depending on where we were and how we felt and what was going on.
"It was nice to be asked again. I think when you're in that position and captaining the country you never like to assume anything, so it was good when Joe said: 'we'd like you to do it again for this season' it gave me the confidence that he liked what I was doing, I was doing a good job.
Ultimately when you're asked to captain a side, one of the hardest things is to keep sticking to what you're doing. You feel you need to do something different. I suppose over the last couple of years, I've learnt that and I feel a lot more comfortable in that role."
In many ways, the job of captaining this side also becomes easier for Best the more the team grows around him. The 104-cap stalwart says there is no sense of burden in leading his country, because the side contains so many able deputies.
"It only becomes a burden when you're looking around for people to share the load with you, share the burden.
"When you look through the spine of this team, you've guys who are growing into being leaders, through what they say or more importantly how they play.
"Tadhg Furlong, Iain Henderson… they have people to learn off: Pete, Johnny, CJ, Seanie, Conor. Look at that spine in the middle of your team, they are really experienced and all have captained at different levels. And all of them I would lean on for help and support, so it's important you don't do it all yourself at this level.
"All the good teams, they all talk about the core and spine of leaders. We've got that… it's a good group to captain, because everyone wants to take responsibility."
All the men Best lists and more will have a part to play in leading the team tomorrow evening, particularly given the skipper will be starting just his second match this season.  Just getting up to Test pace at the first time of asking is a tall enough order, so when he's called ashore let alone the need to push up close to an 80-minute shift.
"I've worked really hard to make sure I'm right, it was good to get a start in a really tough game against Leinster.
"The minutes I've had have been against really tough opposition and that gives a little bit of confidence. Ideally you want more game time, but the conditioners in Ulster and Jason (Cowman) and his team down here have worked hard to make me work hard.
"Anyone who's seen or heard of Joe's sessions, if you're not fit enough you get found out very, very quickly because you start to make mistakes and he's not shy to let you know."
That cutting tone from Schmidt gives Best all the more reason to take confidence from being offered the captaincy once more. Two years out from a World Cup, you wouldn't back against him pushing through a 37th birthday to stay in with a shout of leading Ireland in Japan.
That's talk for another day.
"It's a cliche and you're probably bored hearing it, it's about the game tomorrow.
"As a captain, get through this block and then get through the Six Nations and we'll reassess. But a side of the quality of South Africa and – if you want to talk about World Cups – a side you could potentially meet in the World Cup (quarter-finals). It's important for us to gel, gel quickly and to put in a performance in what's going to be a massive test.
"Looking further afield would be foolish for us when there's so much quality coming to the Aviva."
Subscribe to The42 podcasts here: