BUT IS HE happy?
Rory McIlroy made $48.3m last year, making him the 12th best-paid sports star in the world, according to Forbes.  The majority of that eye-watering figure — some $32m — came from sponsorship deals, they say.
Floyd Mayweather Jr and Manny Pacquiao top the annual list of the highest-paid athletes after being involved in the 'Fight of the Century' however.
The Las Vegas bout generated more than $500m as the sporting world tuned in to see Mayweather make it 48-0 by a unanimous decision.
And that bumper cash windfall is enough to put the duo well clear in Forbes' findings. The top 100 athletes on the list, earned a total of $3.2 billion over the past year, a 17 per cent increase over last year's list.
Mayweather is atop the list at an estimated $300 million in earnings. It's the second year in a row the undefeated boxer has been at the top spot. They don't call him 'Money' for nothing.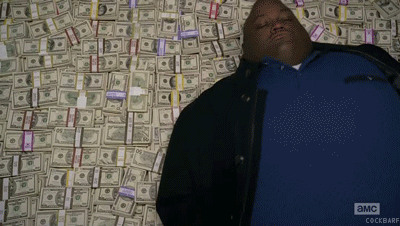 Here are the top 10, their respective sports and total earnings.
Floyd Mayweather, boxing, $300 million
Manny Pacquiao, boxing, $160 million
Cristiano Ronaldo, football, $79 million
Lionel Messi, football, $73.8 million
Roger Federer, tennis, $67 million
LeBron James, basketball, $64.8 million
Kevin Durant, basketball, $54.1 million
Phil Mickelson, golf, $50.8 million
Tiger Woods, golf, $50.6 million
Kobe Bryant, basketball, $49.5 million