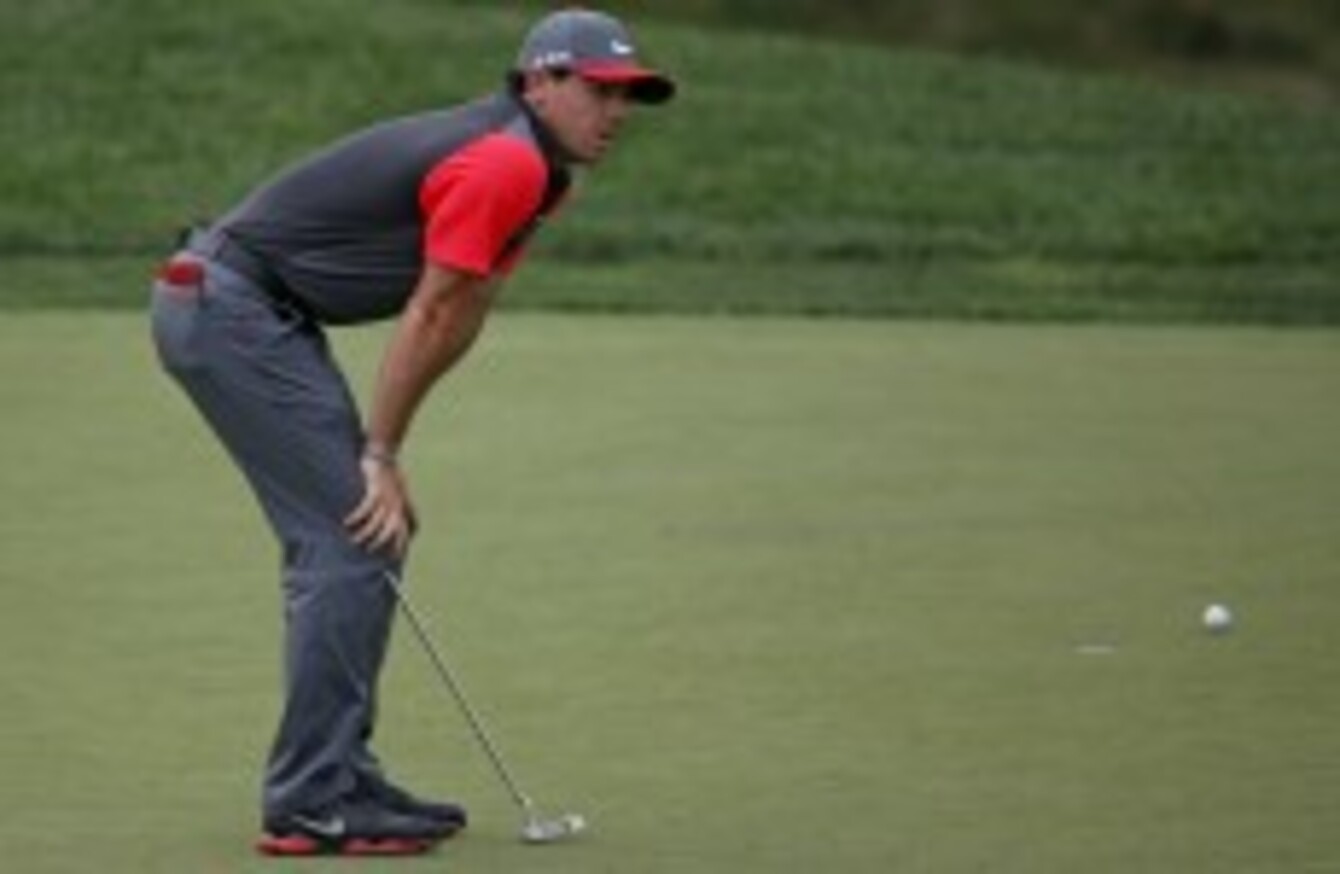 McIlroy after missing a birdie putt on the 16th.
Image: Mike Groll
McIlroy after missing a birdie putt on the 16th.
Image: Mike Groll
RORY MCILROY he was "really angry" before the turnaround in his US PGA Championship round on Thursday.
The Northern Irish world number one was left at even par through 11 holes after a double bogey at the 10th and another dropped shot at the 11th.
But the in-form McIlroy produced five birdies on his final seven holes to sit at five under, a shot behind leaders Lee Westwood, Kevin Chappell and Ryan Palmer.
McIlroy said he understood the 10th was just a bad hole, but his response at the next upset him.
"Things like what happened on 10, they happen. You hit bad shots," he said. "It sort of knocked me off track a little bit, because it's one of the only bad shots I've hit in a few weeks. So I just double crossed it.
"What I was really angry about was – you make a seven, that's fine, but you don't compound that error and make a bogey on the next hole with a three-putt.
"Walking on to 12th tee, I was muttering a few things to myself. It was great just to hit that second shot the way I did. Hit it in close. It's one of the toughest par-fours on the course.
I hit the second shot in there close and to make birdie on that hole made me feel better and sort of gave me a little kick start to start that little birdie stretch."
McIlroy said being able to bounce back was an indication of where his game was at, having won The Open Championship and WGC-Bridgestone Invitational in his past two outings.
"You have to take whatever you are feeling inside and try and turn it into a positive," he said.
"I was hot. It's trying to use that fire as a fuel to sort of propel yourself forward. It was great. "I think it just shows where my game is mentally right now, as well, that I was able to do that."