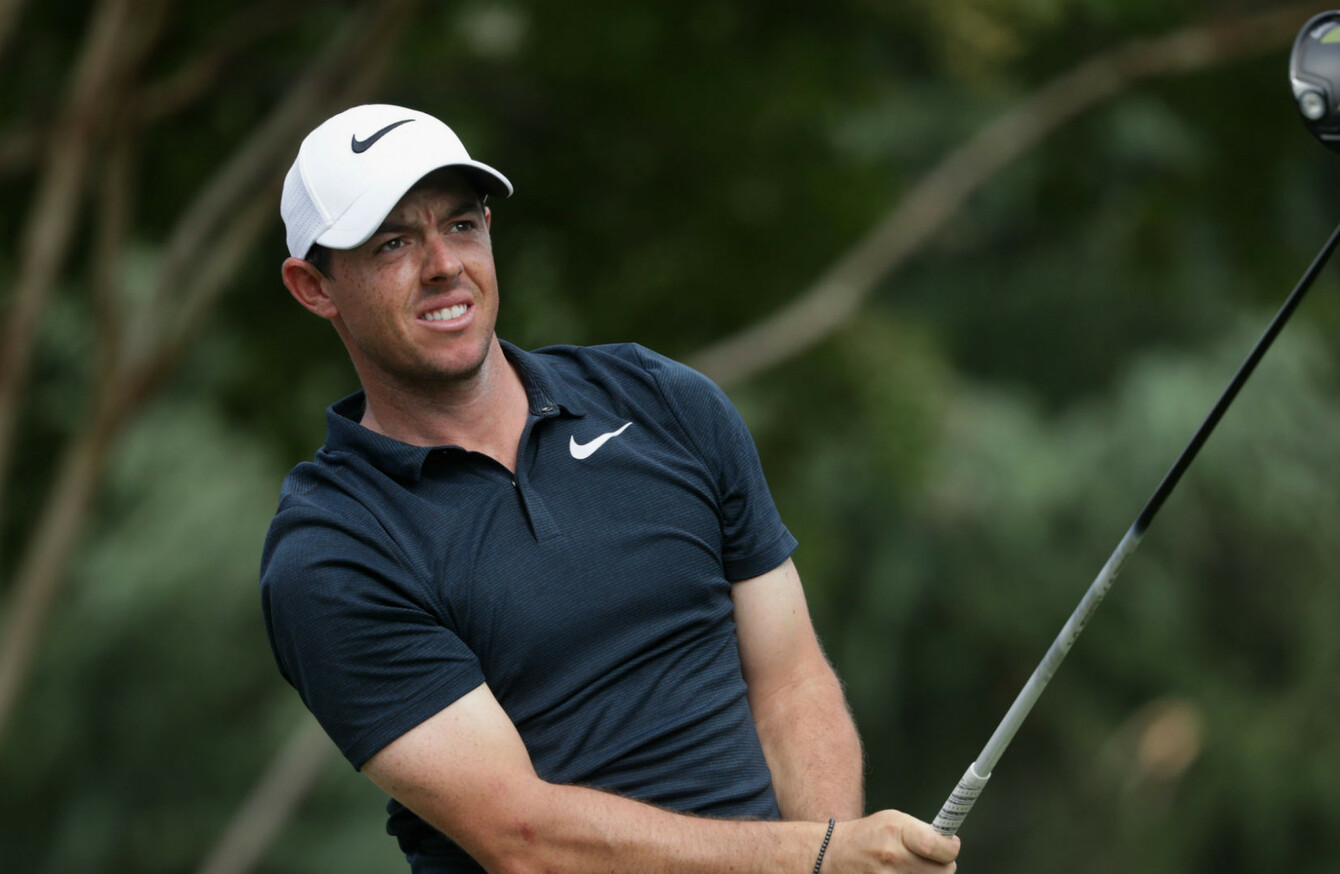 Rory McIlroy
Rory McIlroy
RORY MCILROY LOOKED calm and collected during the first round of the US PGA Championship, but he just was not able to close out his day.
After playing his first 10 holes in two-under par, McIlroy floundered during the final stretch by picking up a bogey on the par-three 13th and a double-bogey on the short par-four 14th.
The Northern Irishman ultimately shot a one-over 72 to trail Thorbjorn Olesen and Kevin Kisner by five strokes at Quail Hollow on Thursday.
"I started well, two-under through 12, coming through part of the course where you're looking to pick a couple of shots up on 14 and 15. Played that stretch of holes, 13, 14, 15, in 3-over," McIlroy said after his round.
"So if I just could have had that three-hole stretch back, but I think other than that, I played nicely. Did what I needed to do. Birdied the par fives, birdied the holes that you should birdie.
"I'm just disappointed with that three-hole stretch, but right in it. It wasn't very easy. It was tough. Greens were difficult. Greens got very grainy as the day went on, as well. If you just hit a putt a tiny bit off line, it exaggerated it. It was tough to hole putts this afternoon. Hopefully the surfaces are a little better tomorrow morning and we can hopefully hole some more putts."
McIlroy played alongside Jon Rahm and Rickie Fowler in a star-studded grouping.
The three seemed to have fun together, often laughing and talking down the fairways. Play was backed up most of the day, which led to painfully slow rounds. McIlroy, like the rest of the field, had to adjust.
"I stayed patient," McIlroy said. "You know, even when I went, I guess I went over par after six, I sort of stayed patient and I knew I had chances coming up on the seventh, the eighth, the 10th. This course, even though it's playing difficult, the course still gives you chances. I just stayed patient and waited and knew that if I could birdie the birdie holes, I would be in a good position going into the last few."
The highlight of McIlroy's round came on the par-four third hole. His second shot slid just off the back of the green, but he calmly chipped in for birdie anyway.
While some may be disappointed with McIlroy's late fall on Thursday, he reassured fans he still plans on contending this week.
"I'm only five behind," McIlroy said. "Four-under is the best score out there. It's a tough golf course. I shoot something in the 60s tomorrow, move right up there. So yeah, I'm in it."