GAELIC FOOTBALL HAS always been Cathal Cregg's primary sport.
But in recent years the Roscommon player figured he would be venturing into the world of rugby when it came to his nine to five occupation.
When he closed the folder on his third-level days last year, Cregg was aiming to work in a professional capacity as a strength and conditioning coach.
He has a Sports Science degree and a Research Masters in Exercise Physiology, both from DCU, to his name.
In the third year of his degree, Cregg was based for nine months at the Sportsground in Galway and got a close-up look at the world of professional rugby.
He was at the coalface of the Connacht camp, shadowing the province's conditioning coaches – Kevin Craddock and Greg Mulhern – at the time.
Cregg absorbed as much information as he could and even after he went off travelling at the tail end of 2012, he used the trip to go on fact-finding missions.
In the USA, he spent time with renowned gym guru Mike Boyle in Boston and observed the work of Eric Cressey in Hudson in Massachusetts.
In Australia, he met up with former Cavan player Nicholas Walsh – this year's Irish International Rules conditioning coach – and watched him at work with new AFL outfit GWS Giants. Cregg also took in a few of Collingwood's sessions.
The trips were useful, he scratched his travelling itch after a stint in college and picked up some tips along the way.
Returning to Ireland in pursuit of work and with his DCU days behind him, Cregg figured rugby was his best bet to break into in search of work in his chosen field.
But when he spotted an ad online for the Connacht GAA Council who were searching for a provincial strength and conditioning officer, he jumped at the opportunity.
Cregg applied, went through the interview process and got the job. It's a pioneering role for a GAA provincial body but one he is relishing.
Location
"I'm based at the Connacht GAA Centre in Bekan in Mayo. It's only half an hour from home in Roscommon so it's ideal for county training. I was based in Dublin for the last six years and did a lot of midweek travelling."
DCU background
"I learnt a lot up there from my studies. Niall Moyna, the Sigerson Cup coach, would have been my lecturer during my degree programme. Then he was my supervisor when i was doing the Masters.
"Myself and Sligo's David Kelly (who's now doing a PHD) did a thesis together comparing interval training and endurance training in club level GAA players."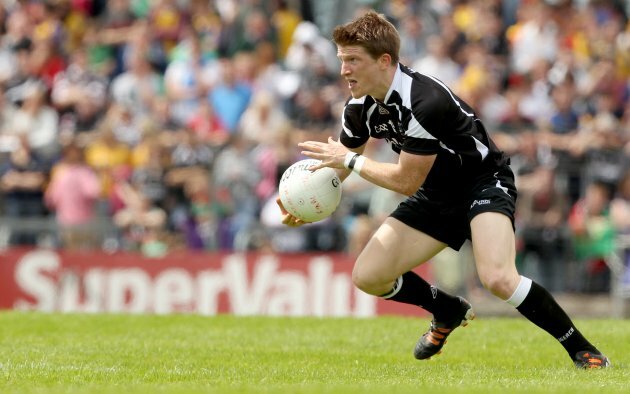 Sligo's David Kelly. Pic: INPHO/James Crombie
Connacht GAA Centre
"It's a fantastic facility. You've got a 3G pitch, five quality grass outdoor pitches, gym, full kitchen, canteen, lecture theatre and a number of meeting rooms.
"We provide services whereby clubs can come down to hire the centre for a training session at a minimal cost. We want to ensure clubs aren't forking out huge money, which they have done in the past.
"They can avail of the services we provide in areas such as fitness testing, movement screening, video analysis and nutritional information."
Definition of his role
"I'm mainly involved with the education of coaches and club players. We're trying to educate them in best practice when it comes to the areas involved in strength and conditioning.
"I work with the schools, clubs and development squads. You can have players who are involved with a lot of different teams so it's important that the players and their coaches are educated in best practice."
Injury prevention
"We try to help injury prevention by doing fitness testing and functional movement screens in players. Some problems like poor mobility and stability around certain joints can cause injuries.
"These can be identified as a result of those screens and players can be put on programmes to correct those faults.
"Cruciate injuries are obviously one that everyone focuses on but if you look at the GAA injuries report, 2007-2011, I think only 1.1% of the injuries that occured were ACL.
"We try to look at other types of injuries such as those to do with groin (9.2% of injuries) and hamstring (23.4% of injuries). These have a much higher rate of occurence."