ENGLAND BOSS ROY HODGSON has asked England supporters to refrain from "provoking" their Irish counterparts ahead of tomorrow's friendly at the Aviva Stadium
On Sunday afternoon, Dublin hosts a senior international match between the two teams for the first time since February 1995 —  when rioting at Lansdowne Road saw the match abandoned 27 minutes in after David Kelly had given Ireland an early lead.
Extra security measures have been put in place to ensure there aren't similar scenes but Hodgson is optimistic that the visiting fans will act responsibly.
"I was at the game (in '95) and it was a particularly bad time for English football and the behaviour of English fans," Hodgson said today at his pre-match press conference. "It was a bad time for Ireland and the Irish mainland. I would like to think that in 20 years on things have moved on considerably and things are better on both fronts.
"As far as we're concerned, I'm sure that Martin and his team, like me and my team, are interested in one thing and one thing alone – playing a very good game of football. Using this game as the test we need it to be before we move on to important qualifiers a week laters.
The last thing we want to be doing is talking after the game about incidents so we can only hope that both sets of fans behave themselves and, in particular, our fans do not try to provoke the Irish fans by doing things they really should not do.
"They know they shouldn't do them, we're making it clear that they should so hopefully we don't have to talk about it after the game."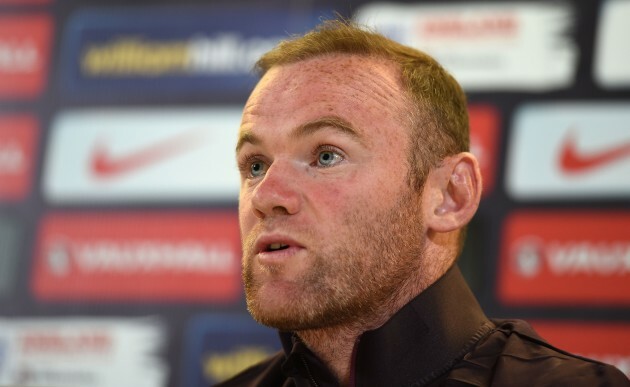 Martin Rickett Rooney speaking to the media this evening. Martin Rickett
England skipper Rooney, who would equal Bobby Charlton's goalscoring record of 49 with two tomorrow, echoed the thoughts of his manager.
"We understand about the game 20 years ago and the problems there," Rooney said. "As the manager said, the game has moved on from that, the FA has put the messages out to fans and hopefully they will behave themselves and enjoy the match."