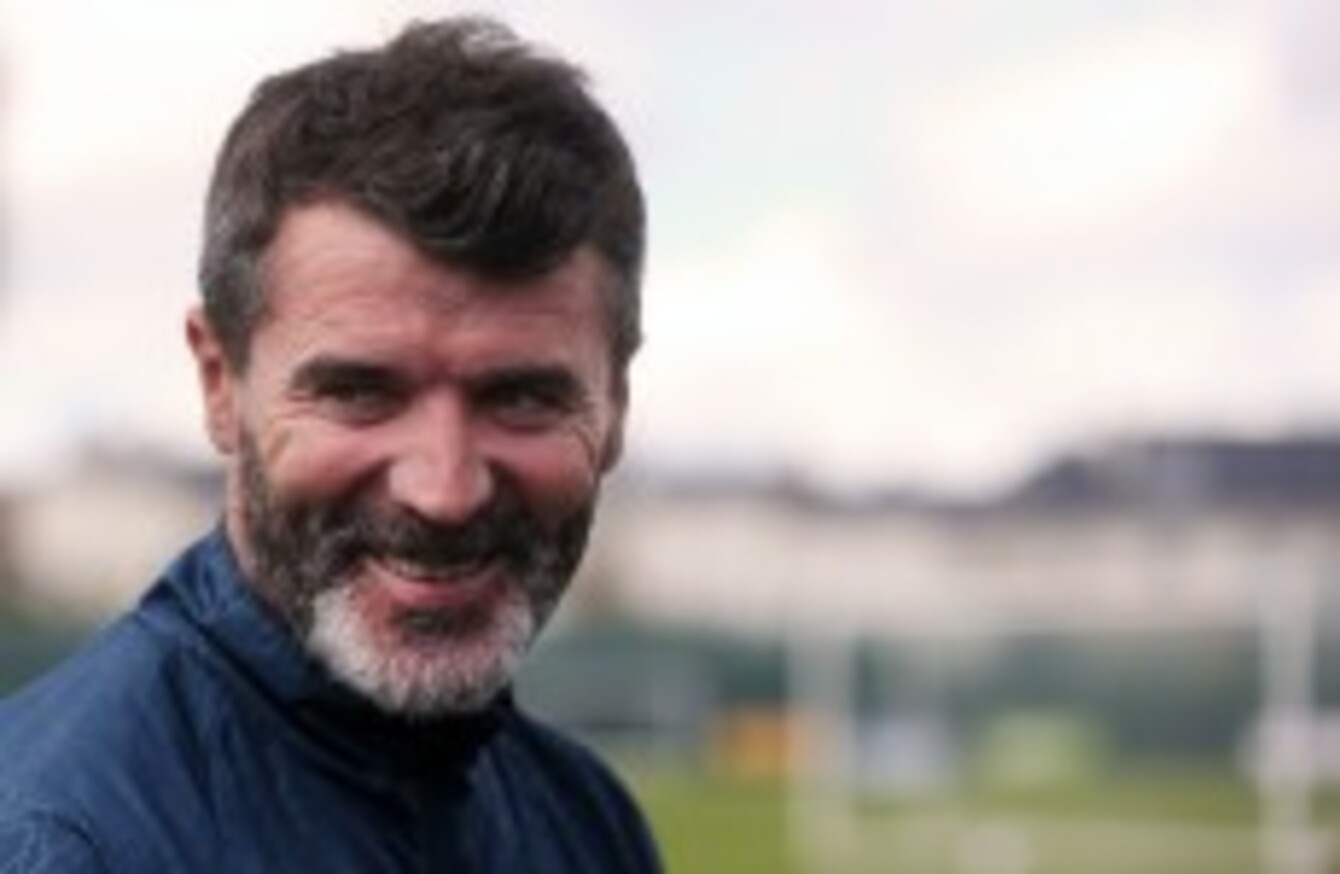 Roy Keane says he wants to return to club management eventually.
Image: Niall Carson
Roy Keane says he wants to return to club management eventually.
Image: Niall Carson
ROY KEANE HAS the temperament to succeed as a top-level manager, according to one of his former teammates.
Speaking to the media last week, the former Man United star and current Ireland assistant manager said he was keen to return to club management at some point.
Critics — most notably Eamon Dunphy — have suggested Keane lacks the man-management skills to succeed as top-level manager, but former Ireland international Matt Holland does not subscribe to this theory.
"Speaking to a lot of the guys who have worked under him with Ireland, they've all been massively impressed with how he's been around the group," Holland said. "[For example], how they've been able to talk to him.
"When you're new to management, there are always things you can improve and things you can do better. At times, it might feel as though Roy hasn't held it together as he would have liked to have done. But I think he's learning and he's going to get better. Let's not forget what he did at Sunderland — I thought he did a good job.
"It didn't work out at Ipswich, but all good managers have had failures somewhere and you learn as much from failure as you do from success.
"Maybe he's learning. He's working with a manager who's had success in Martin O'Neill. If he goes back into [management], I've no doubt he has the ability and the knowledge to be a successful manager."
Meanwhile, Holland — an English-born footballer who ultimately chose to declare for Ireland — also gave his thoughts on the Jack Grealish saga.
Does Holland empathise with the teenager, who is being urged to represent both England and Ireland at international level, and did he experience similar doubts when making the choice?
"We're in slightly different situations. He has two managers vying for him, whereas it was later on in my career — 24 or 25 — when I got the call. I had no doubts as soon as I got the call from Mick McCarthy, I was desperate to come and play for Ireland.
"He's taking his time over it and taking the necessary advice. Ultimately, it comes down to him. His gut feeling and where he feels he belongs. It's his decision that matters.
"It would be fantastic if he did decide to play for Ireland because he would make a difference — I think he's got great ability.
What are they
really like?
Rare insights on sport's biggest names from the writers who know them best. Listen to Behind the Lines podcast.
Become a Member
"It can be frustrating when it is an ongoing issue. Stephen Ireland was another example: 'is he coming back, is he not coming back?' Martin's probably fed up answering questions about him. He probably doesn't want to put too much pressure on the boy. It's a decision he'd want to make sooner rather than later, but he has to do it in his own time."
(Matt Holland will be part of Setanta's punditry team this season)
The ex-Ipswich and Charlton player also spoke of the difficulty he had coming to terms with retirement from football, before gradually growing accustomed to his current life, working 3-6 days a week as a pundit.
"I enjoy it," he says. "You ask any player, retiring leaves a big hole to fill. For six months to a year, I was a little bit lost really. I love playing football and I hated not being able to go in the dressing room and have that match-day experience on the Saturday — the thrill of playing in front of a big crowd.
"I've adapted now. I love talking about football and watching football. Everyone that knows me knows I can talk football 24 hours a day. I'm always reading about what's going on. So to be able to do it full-time now is fantastic.
"Working in Setanta, it's a tight-knit group. It's a bit like a dressing room. A lot of young people work on the show. The stuff we put out on air is fantastic. We just deliver it on a Saturday. The ones behind the camera do the majority of the work."
Presenter Conor Morris and pundits Kenny Cunningham, John Hartson and Matt Holland were at the Setanta Sports studios in Dublin today to mark the return of Premier League Central for the 2015/2016 Premier League season. Premier League Central, the first place to see Premier League highlights, is back on the air this Saturday, August 8th at 8.30pm.