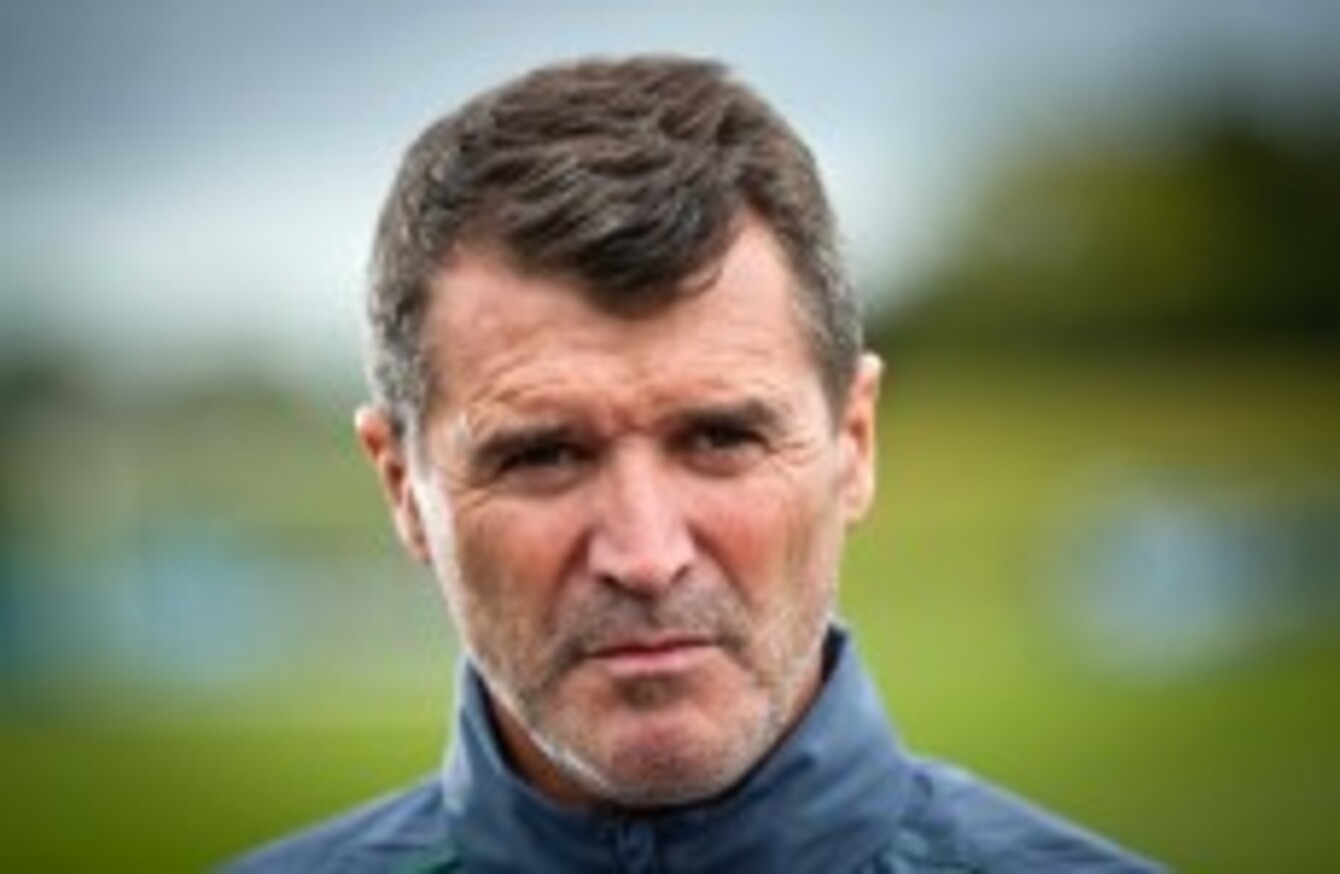 Keane at the National Sports Campus today.
Image: Morgan Treacy/INPHO
Keane at the National Sports Campus today.
Image: Morgan Treacy/INPHO
IRELAND ASSISTANT MANAGER Roy Keane has warned his players that there is no room for complacency in Friday's Euro 2016 qualifier.
Having trained at the National Sports Campus in Dublin this week, the Boys in Green depart for Portugal tomorrow ahead of a must-win game against Group D minnows Gibraltar in Faro.
The newcomers, taking part in their first Uefa campaign, have been beaten in all six of their matches so far but caused Scotland some problems with a first half goal, before holding world champions Germany scoreless for a half hour.
Gibraltar may have gone on to lose both games heavily, but they are undoubtedly showing some signs of improvement. With the Georgia match in Dublin just three days later, Ireland number two Keane has called on his experienced players to go out boost confidence by winning and winning it well.
"First and foremost, you want to win the game of football," Keane said. "It's in our mindset that if we can score one goal, we can go to seven or whatever it might be.
"I think we were 7-0 up after an hour (last October) and possibly we could have got more goals. But we are obviously away from home.
"We've seen enough of Gibraltar to understand that if we are not at the races – we've seen from the goal against Scotland and the chances they had against Germany – if we take our eye off the ball, we could slip up.
"So, first and foremost, win the game. For us as staff, we want to see goals but that's up to the players to go out, perform and get the right result, then take some momentum into the home game.
"I cannot over-analyse it. It's a massive game for us and we are ready for it. Are we expected to win? Of course we are. That's good.
We've got experienced players. The biggest danger – you sometimes see it in English cup games – if you take your eye off the ball or underestimate somebody, then you are in trouble.
"We've seen it before and we have got to make sure that it does not happen. That's part of our jobs, we have experienced players in the squad so I don't think there is any chance of that happening."
Before Ireland and Gibraltar kick off, third-placed Scotland take on Georgia in Tbilisi (5pm), while top two Poland and Germany also face off that evening (7.45pm).
"We found it difficult to win in Georgia so I am pretty sure it will be tough for Scotland. But we cannot worry about what is going on elsewhere.
There's a massive four games coming up for lots of countries but our mindset is on what we can do.
"Obviously we are hoping that other teams might slip up but, first and foremost, we have got to do our own job."
Originally published at 4.19pm