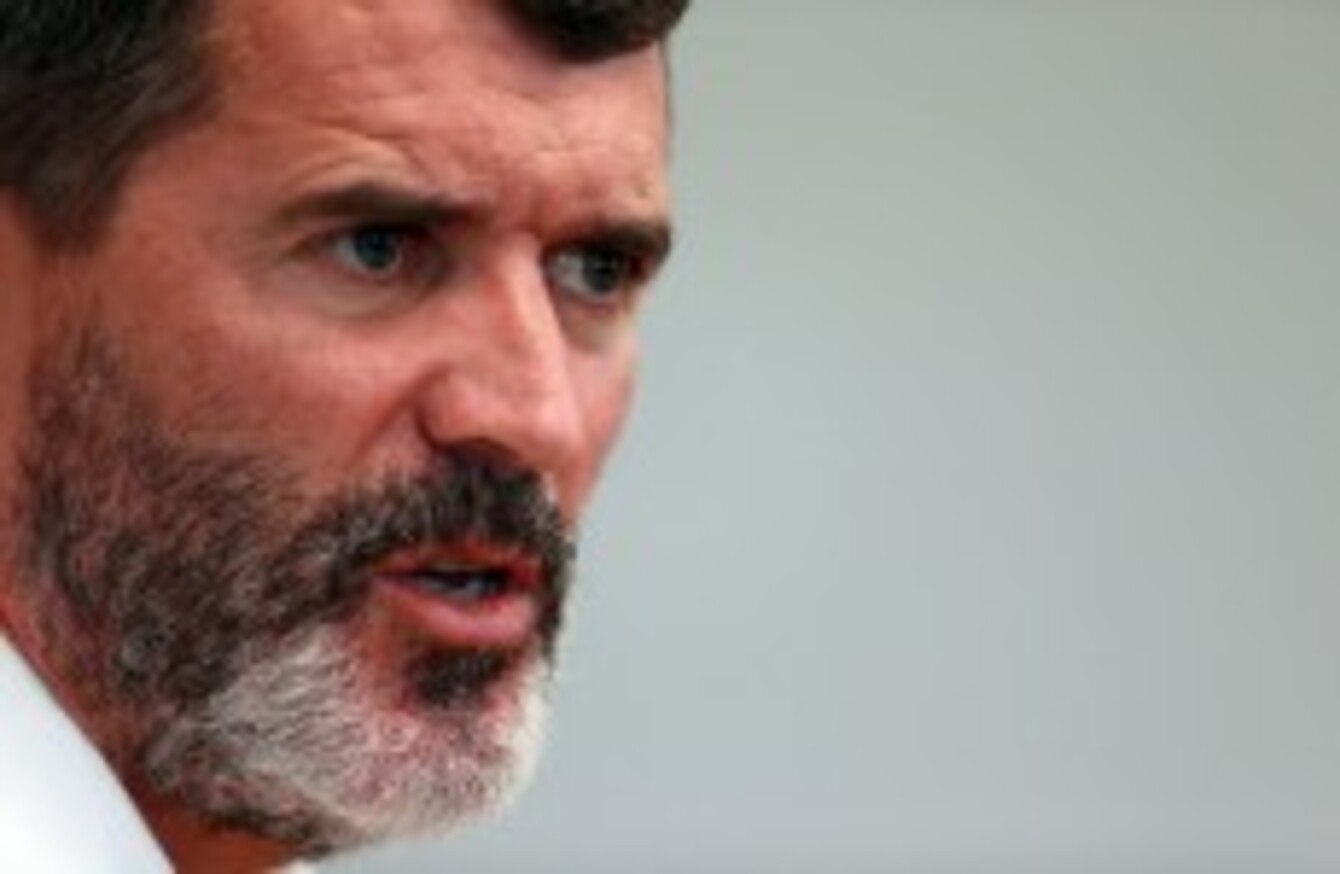 Roy Keane doesn't like journalists arriving unannounced at his gaff. Who'd have guessed?
Image: David Davies
Roy Keane doesn't like journalists arriving unannounced at his gaff. Who'd have guessed?
Image: David Davies
A JOURNALIST HAS to be willing to stick their neck out in order to chase a story, but there are certain instances in which we draw the line.
Calling around to Roy Keane's gaff to ask him about an alleged road-rage incident is one of them. But not for one Daily Mirror reporter, who decided to pop over to Chez Keano.
According to a report in yesterday's Manchester Evening News, the Republic of Ireland assistant manager is currently under police investigation after being involved in a road-rage incident with a taxi driver.
Paddy Mulchrone, an ambitious Daily Mirror scribe, decided he wanted more details and paid Keane a visit at his family home in Bowdon, Cheshire, as he told Marian Finucane this morning on RTE Radio.
"He asked what I wanted," said Mulchrone. "I said it was about an incident in Altrincham this morning and he looked at me wide-eyed in disbelief. I asked him if it was true, he said nothing. I put it to him further that it's alleged he was swearing and making obscene gestures.
"He said: 'What do you want from me? I'll tell you what you want from me, you just want a quote. You can believe what you want now get the fuck away from me'. And he repeated it with his eyes dead at me, 'get the fuck away from me'."
Marian Finucane then put it to Mulchrone that confronting someone outside their own home might not be a very appropriate course of action, but the man in the Mirror didn't entirely agree.
"You would like to think, not just Roy Keane, but people in the public eye would be able to deal civilly with a civil enquiry. I knew what was coming. I have tried to approach him before and he hasn't much time for newsmen.
"I don't think knocking on the front door to invite him to comment on claims that are being made about him are an intrusion. It is courtesy, it's a legal necessity in the game I have been in all my life.
"He could have said no comment, he could have referred me to a lawyer, an agent, a good friend who speaks for him normally in Ireland, anyone like that. He chose not to. He chose to give me foul-mouthed abuse."
Move over, Fergie. Roy has a new favourite enemy.