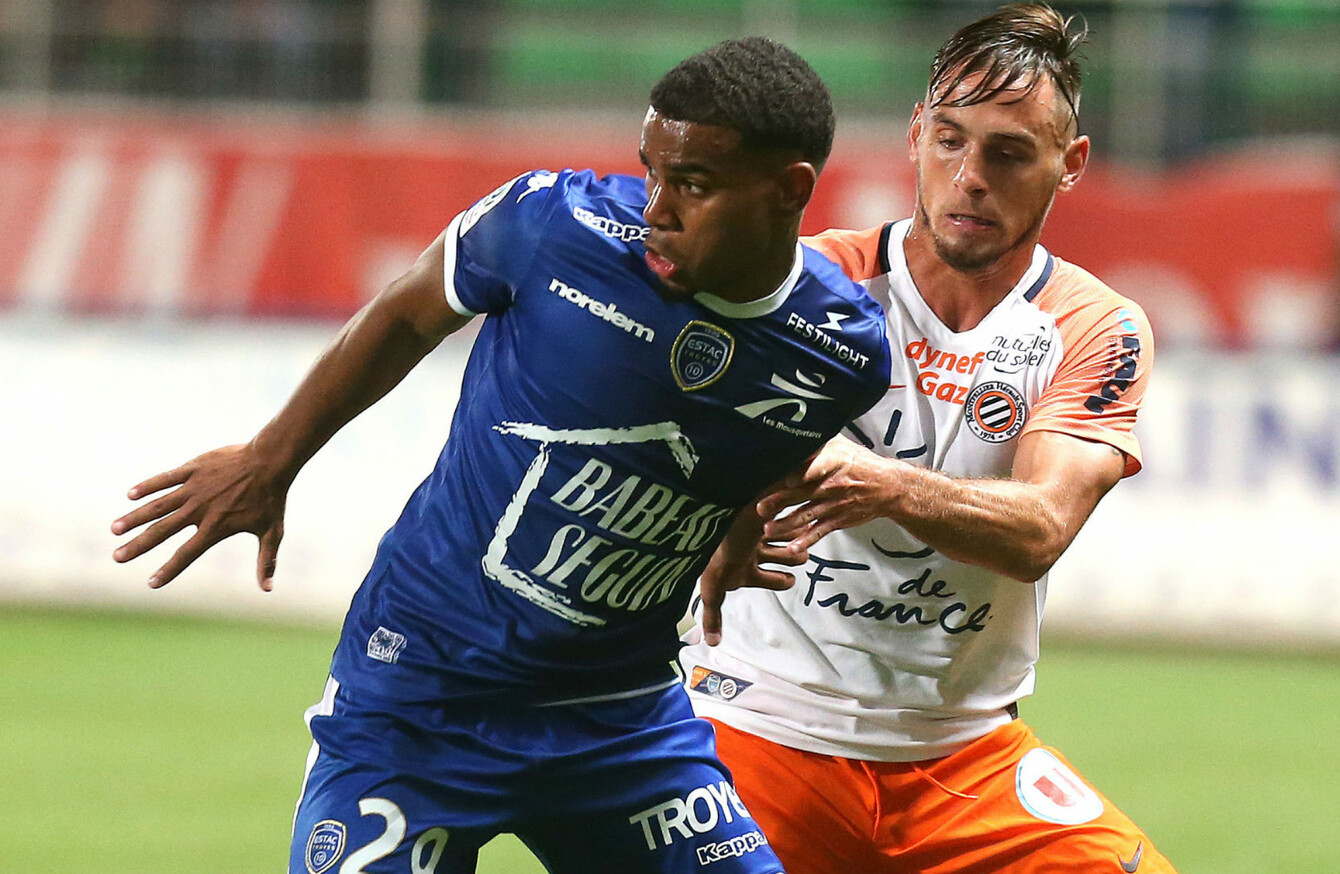 Ruben Aguilar
Ruben Aguilar
IT IS A familiar scene.
Pundits and commentators suggest that their country should call up a young player after he makes his breakthrough at club level. It happens every season for almost every country. Except when Bolivian pundits called for the inclusion of Ruben Aguilar, they failed to realise that the 24-year-old right-back was ineligible to play for the country.
The France-born defender signed for Ligue 1 side Montpellier from Auxerre in May, and has been getting attention after breaking into their first team.
This included a call from the Bolivian Football Association about the possibility of a call-up to the national side, but unfortunately for the South American country, their eligibility information seems to incorrectly come from Football Manager.
"Bolivia has contacted me," Aguilar told Goal. "It's something quite strange though (laughs). I think basically it all starts from the game Football Manager. They had put me Bolivian nationality in addition to French nationality.
"Last year, I received messages from Bolivians after my matches. After playing against PSG, it was multiplied by a hundred. I was discussed on social networks, it made things even more compelling. I received a lot of messages.
"Apparently, in Bolivia, they talked about me on television saying I was selectable. I received a lot of requests from there. I was forced to make a statement on my page to explain that I was not Bolivian so not selectable for selection."
Despite the lack of Bolivian eligibility, Aguilar does have a desire to get a second passport. However, it is for his father's homeland, Spain, and is in no way connected to a desire to line out for the country's national football team.
"I am French by my mother and Spanish by my father," he continued. "I do not have dual nationality yet but I've wanted to have it for a while. It is more in relation to family ties than to hope for a Spanish call-up. When a player plays and performs well, he will then be considered.
"Above all, I would like to have a very good first season [at Montpellier] by playing as many matches as possible. The rest we will see. It is still too early to talk about a future elsewhere. I would like to impose myself here first, then we will see."