THE PROSPECT OF Ireland hosting the 2023 Rugby World Cup is very exciting for Irish fans but unfortunately for the national team, it looks like their bitter rivals across the Irish sea are well placed for a run in eight years time.
15-year-old centre Tyrese Johnson-Fisher is trampling defenders like flowers in a garden and will almost definitely be in the England team as a Sonny Bill Williams/Sam Burgess hybrid.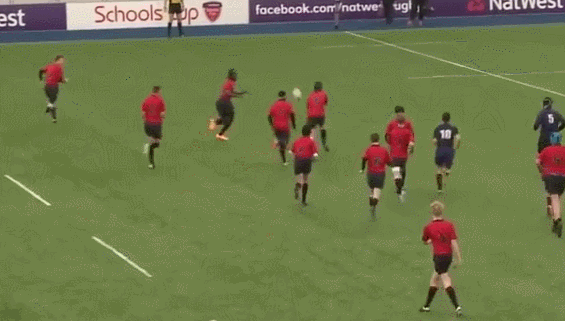 And while Will Gatus is only 11, his love for smashing people should only get stronger as he gets older.
You know you are a big prospect when you have highlight videos of you playing as an 11-year-old AND as a nine-year-old.
Ben Gatus / YouTube
Ben Gatus / YouTube
Possible bolter for Stuart Lancaster's World Cup squad?
H/T to Rugby Onslaught for the video.