THERE'LL BE A FEW more tid-bits coming down the wires over the next day or so, but the big stories of 2013 have already been and gone.
From January's hope of a Grand Slam for Deccie to December's head-scratching over how we let Australia have the run of Lansdowne Road, here's how the year looked in quote-marks.
Be sure to tell us which golden snippets you'd have at the top of your list.
"It's like a piece of toothpaste coming out of an onion and that normally hits the nerve and causes you pain."
– Paul O'Connell describes his back problems in January.
"It's a bit like the old schoolboy excuse that the dog ate my homework,"
–Jason Tovey laments his poorly trained labrador pup's fondness for passports.
"It's a great movie. Some of the acting in it probably isn't great. If Pele's available, he's more than welcome. Although, we didn't kick tonight so he may not have been much use to us."
– Joe Schmidt ponders The Great Escape (that never was) from Leinster's Heineken Cup pool.
"Obviously he'd be very disappointed, Brian has always told you what an honour it is to captain Ireland and that will never change."
Declan Kidney breaks the bad captaincy news to BOD.
"It wasn't a whole lot different – you have to give a little speech at the after-match function, which is kind of funny."
Jamie Heaslip wasn't overawed by the task of leading his country.
"You can't rush the human body sometimes"
- Declan Kidney could only wish he still had Stephen Ferris.
"If you have a spare few pounds, I wouldn't recommend you to put it on me for first try-scorer."
– Rory Best on his less than prolific scoring form.
"Completely zonked"
–Heaslip's immediate reaction to beating Wales in the Six Nations.
"You don't really think too much about these things. It's probably just a bit of instinct."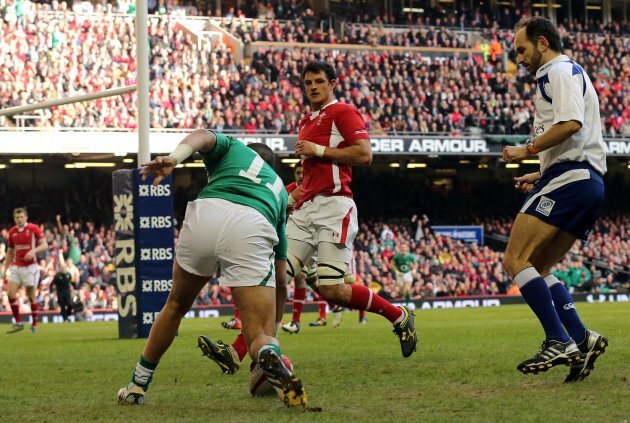 "I said, 'this weekend it'd take a coach with balls to pick me, Deccie' and I said it to his face"
-Ronan O'Gara wasn't happy to be dropped from Kidney's final squads.
"Whenever you lose, you want to lace up your boots and get back on the field. Get working hard.There's a lot of mental demons, head maggots, going on."
– Donnacha Ryan paints an appetising picture.
- Leinster fans serenade Brian O'Driscoll.
'A spontaneous act born out of frustration'
- The disciplinary committee rule on O'Driscoll's stamp against Italy.
"I don't think we have seen the last of him yet."
– Maxine Medard on you know who.
"I'll sleep on it until the end of the season and we'll see what goes on…. It'd be hard to leave this beauty here next to me."
O'Gara takes one last look at Paul O'Connell as a team-mate before calling time.
"Footy's a dynamic game. From our perspective (O'Connell has) absolutely nothing to answer for."
- Rob Penney is happy enough with how the citing commissioners work.
"I've no problem speaking volumes about Paul O'Connell as a person, as a player. I think he's a superb man and a superb player. But I think what we've created is a dangerous baseline; when someone can be kicked unconscious on the ground and it not even be brought to the judiciary."
"I Hope you two are not sharing a room on the tour"
- Nigel Owens to Alun Wyn Jones and Sean O'Brien in May.
"Leaving Leinster, it will be tough to leave my friends, my home and my home team but it would also be tough to leave Joe as a coach – a big regret."
"The more I'm talking, the more I'm thinking: why the hell am I leaving?"
- Sexton a little later in May
"He's beef I'm cattle…"
- Dan Lydiate tries, fails to explain the difference between him and Sean O'Brien
"I'm rooming with him this week so he might have a broken leg."
- Mike Phillips on Conor Murray
"I'm more shocked than you are."
- Shane Williams on his Lions call-up
"The Lions is about having the best quality from these islands. Not having an intransigent game-plan, low on subtlety, but simplistic from the start."
- Keith Wood is unhappy with Gatty
"The Irish have a saying, 'he's a bit of a Mé Féiner', and that sums him up."
- Gatty still has the grenades to fire back.
Exclusive Six
Nations Analysis
Get Murray Kinsella's exclusive analysis of Ireland's Six Nations campaign this spring
Become a Member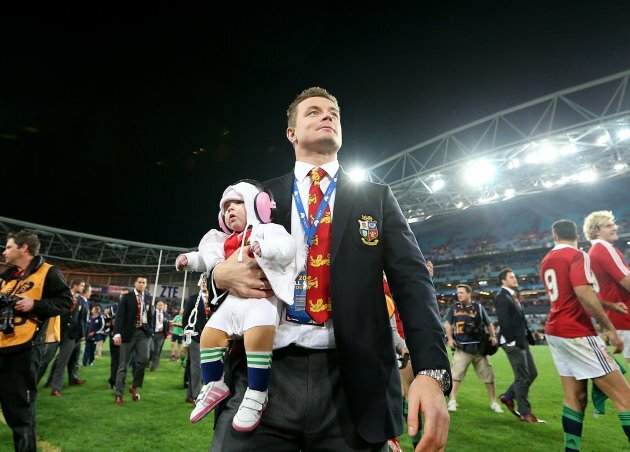 "We felt at the time that if Jamie and Jon had been fit for the first Test that probably would have been the combination we went for."
- The Lions coach opts against defusing that whole dropping BOD situation.
"This is never about one person; other guys that are in the 23 have to be able to get on with the job and worry about that themselves. It was a disappointment but it's the guys that don't make the 23 that make or break the tour. You can't mouth words and then not live them when it's your turn."
– Brian O'Driscoll takes the high road.
He said 'ROG, I'm going to go to the Irish team and I'm going to come back and I'm not going to get my place with Racing.'
- O'Gara points out that he sill makes Sexton look over his shoulder.
"Allez, Antoine… That's the fuckin' stuff'."
- ROG uses the full range of his language on the Racing sideline.
"Revenge is a nebulous concept"
- If you want cliches, Mike Ross ain't your man.
"In the professional era we're somewhat guinea pigs because we haven't had the progression of people going through their careers and getting to old age.

"We don't know the down side to the escalating collisions."
"I'm not stepping in to Dan Carter's shoes, I wear my own"
— Aaron Cruden before holding his nerve at the Aviva.
"David ran to Goliath"
- Pat Lam knows his chapter and verse.
"If there's ever an Irish team that is capable of doing it, that I've been on, I think it's this one."
- Paul O'Connell looks at the All Blacks and licks his lips.
"It's just a Haka. It's something I loved as a kid and I hate it now."
"It's really tough to take. Four weeks' work. It was a game that, of the three it was the one we wanted. It's the one, I feel, that we were certainly up for."
- Joe Schmidt after watching his best laid plans torn asunder.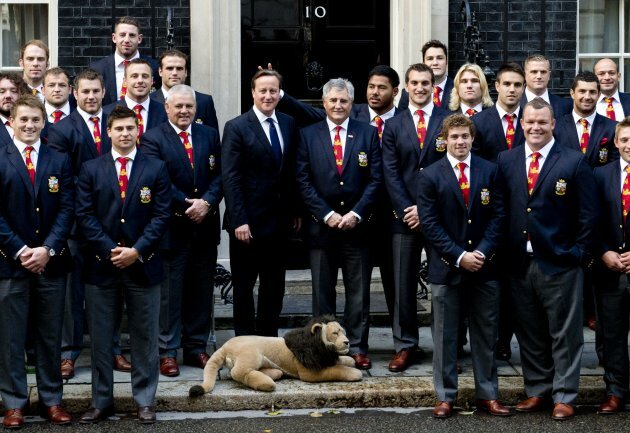 Press Association Images
"Yeah, I'd say I am angry. We should have trusted each other in the last couple of minutes – I'd say a lot of the lads are angry at the way it finished."
- Sean O'Brien was fit to be tied.
"Apologies for messing around on Lions photo,"
Lions at Number 10 image via Press Association Images. All others ©INPHO