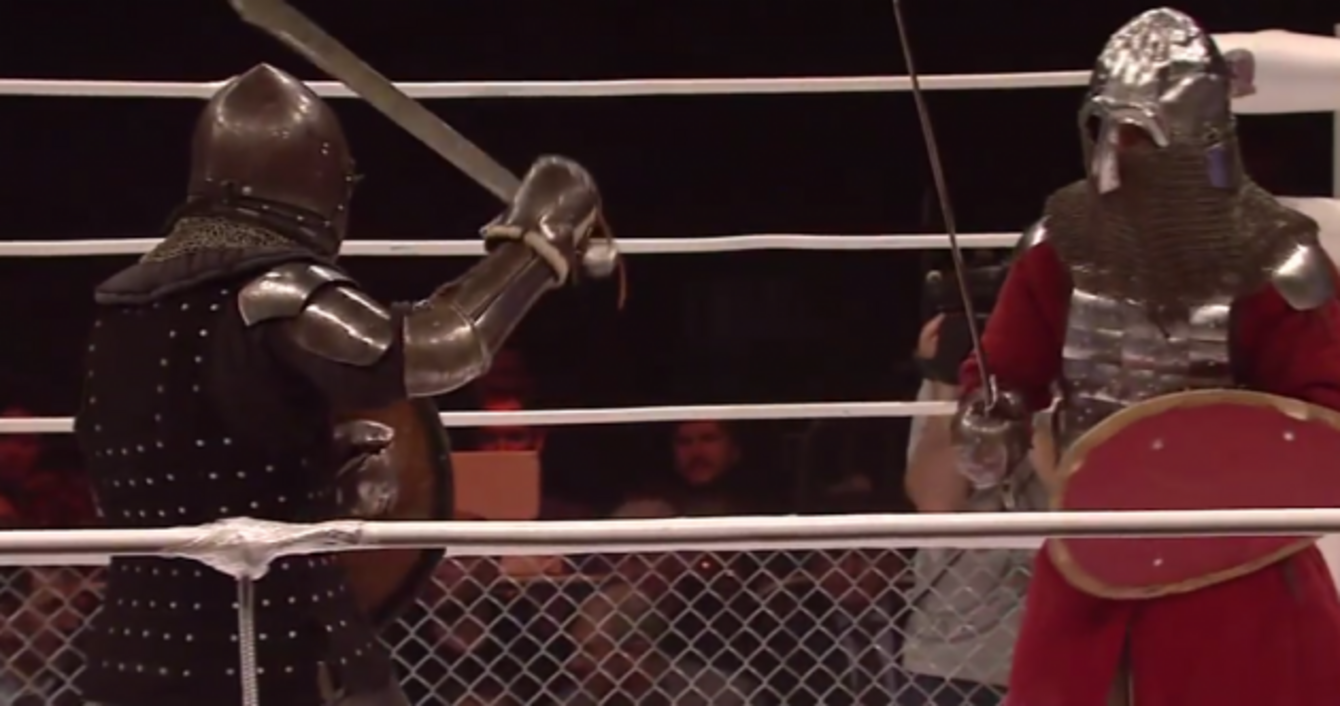 I challenge you to a dual!
I challenge you to a dual!
WE'RE NOT EXACTLY sure why it is classed as MMA — other than it being Mixed Medieval Arts we suppose — but it hasn't stopped one Russian promoter billing it as such.
According to MMAFighting, these knightly battles started as a way to fill time between real MMA bouts in Russia's M-1 Global promotion.
However, they became so popular that Vadim Finkelchtein may put on an entire card full of the jousts.
"They seemed to really like it. They were impressed and supported the knights. So, I thought it was worth continuing. At that time, the knight fight was to fill the pause between the undercard and main card fights. If we find enough fighters to make enough fights, we will have a separate medieval show with its own weight categories, title fights and champions."
For the safety concious among you, the swords are blunt and things like headbutts and submissions are outlawed.
Worryingly though, a full list of rules are still to be published.
Would you give it a go?
Source: M1 Global/YouTube