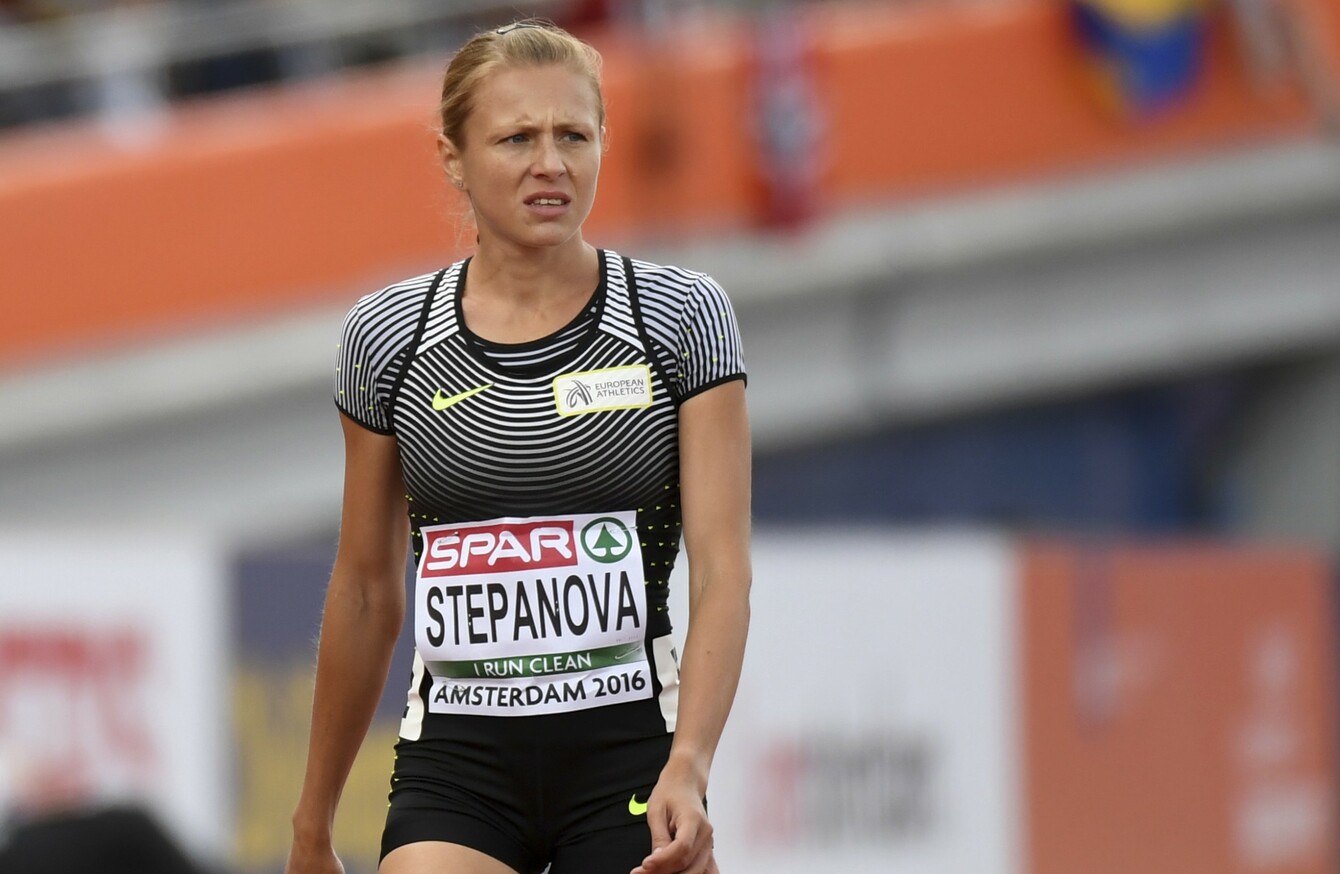 Yuliya Stepanova (file pic).
Image: Geert Vanden Wijngaert
Yuliya Stepanova (file pic).
Image: Geert Vanden Wijngaert
Updated at 21.42
RUSSIAN WHISTLE-BLOWER YULIYA Stepanova has responded to the International Olympic Committee's decision to bar her from competing in the Olympic Games.
Stepanova, who turned whistle-blower on doping in Russian athletics, refused to run for the country and hoped for a special Olympic charter exemption to compete as a neutral after she gave evidence to the World Anti-Doping Agency.
Yesterday, an IOC statement read: "Furthermore, the sanction to which she was subject and the circumstances in which she denounced the doping practices which she had used herself, do not satisfy the ethical requirements for an athlete to enter the Olympic Games."
In a statement, Stepanova — who had received support from the International Association of Athletics Federations (IAAF) – called the the decision to bar her "unfair" and claimed the IOC decision was "based on wrong and untrue statements".
The 30-year-old added that the move would discourage future whistle-blowers from coming forward.
The decision sparked much controversy when it was announced, with many criticising the IOC — journalist David Walsh said the refusal to allow Stepanova to compete was "disgraceful".
The news came in the wake of the organisation's announcement that Russian athletes would not face a blanket ban from the Rio Olympics, despite last week's McLaren report confirming the existence of state-sponsored doping in the country.
Additional reporting by AFP
The42 is on Snapchat! Tap the button below on your phone to add!