FOUR YEARS AGO, Irish sailors Matt McGovern and Ryan Seaton participated in their first Olympics together within the 49er class.
Four years on, they are preparing for Rio on the back of impressive form and in the hope of challenging for a podium finish.
"Our aims are to be in the medal race and if we have a good week, we'll be pushing towards the medals," Seaton said.
McGovern, the elder teammate, conveys the same confidence and points to the form they have show in recent months as they prepare to take to the water of Guanabara Bay.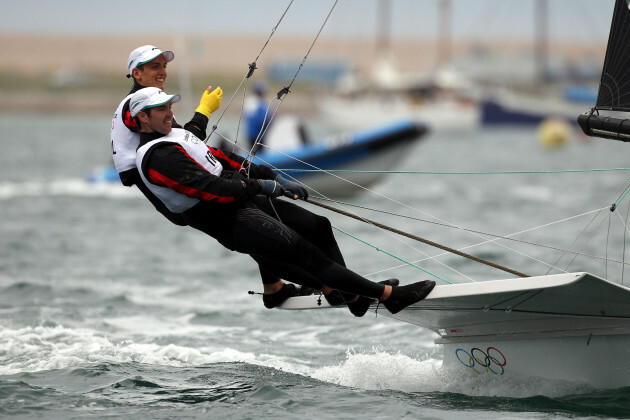 David Jones McGovern and Seaton sailing on the waters off Weymouth. David Jones
"We won the Palma. It's the first major European event of the year so all the big runners and riders were there," he said.
"It was a really key event and really important for us for this year. It was probably a fantastic start because it gave us the belief that we can go on, and if we sail well, we can obviously perform at that level.
In the last Olympics, we finished 14th and we felt we could have done a lot better. It really comes down to not just our performance but other people's.
"[Rio's] a fantastic venue. It's a tricky venue with different types of wind, different tides. It can be quite complex. But it's still the same race format. We're still racing against the same guys that we've raced against in the world cup. It's not different in that way."
Despite a continuous cluster of stories regarding water pollution emanating from the Brazilian city, the sailing duo remain focused on the task at hand and are well-prepared for any scenario.
"We're hoping for the best but preparing for the worst," continued McGovern.
"We've been lucky to be out there training for nearly the last two years. Sometimes you go and you think, you know it's not too bad. Then the rain comes that weekend, all the garbage comes down, and it gets pretty bad again.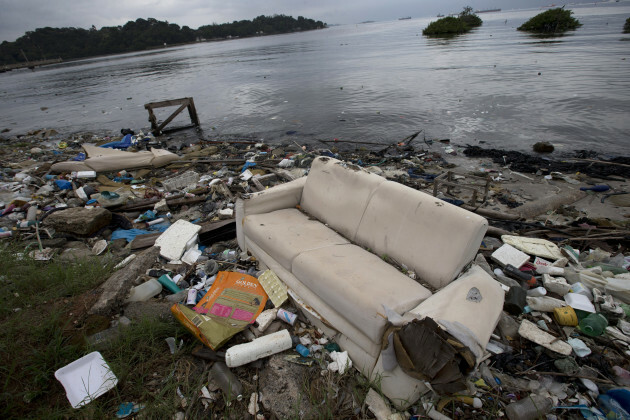 AP / Press Association Images Litter washed up on the shore of Guanabara Bay where the sailing regatta at the 2016 Olympics will occur. AP / Press Association Images / Press Association Images
"There's a lot of pressure on the Government and I guess all we can hope for is that they are making a difference and it is getting better.
Whether it happens or not, we'll just have to wait and see. If we get out there and it's terrible with plastic bags, I guess we just have to accept that that's our Olympics and everyone else is in the same boat.
During the current cycle, both Olympians have been working tirelessly on their skills as well as competing continuously. They believe that the hard work and experience from London 2012 now gives them every chance going forward in Brazil.
"I think with our sport, because there's so many variables, most people who win a medal are second-timers," stated McGovern.
"It's something that's said a lot in our sport. Your second Olympics is always generally your better performance. So we're really hoping that's the case.
PA Archive / Press Association Images McGovern and Seaton leap into the air at a photo shoot in Dublin ahead of the 2012 Olympics. PA Archive / Press Association Images / Press Association Images
"The media influences and all those extra pressures, we didn't really think about until London came. I suppose this time around, we've done a day like this before.
"We know what to expect."
Seaton concurs, noting their vast experience of competing around the world and he believes that they are ready to tackle any problems the Games may throw at them
"We've been to many venues all over the world. There's always something, water pollution, or the combination mightn't be so good.
We face these obstacles but Rio is getting a lot more attention with the Olympics. It's quite sad also for the people in Rio to have to live with that.
"We're only there for a short period of time and their legacy is to clean up the water. Hopefully by having the Olympics there, we can make a positive impact."
The42 is on Snapchat! Tap the button below on your phone to add!