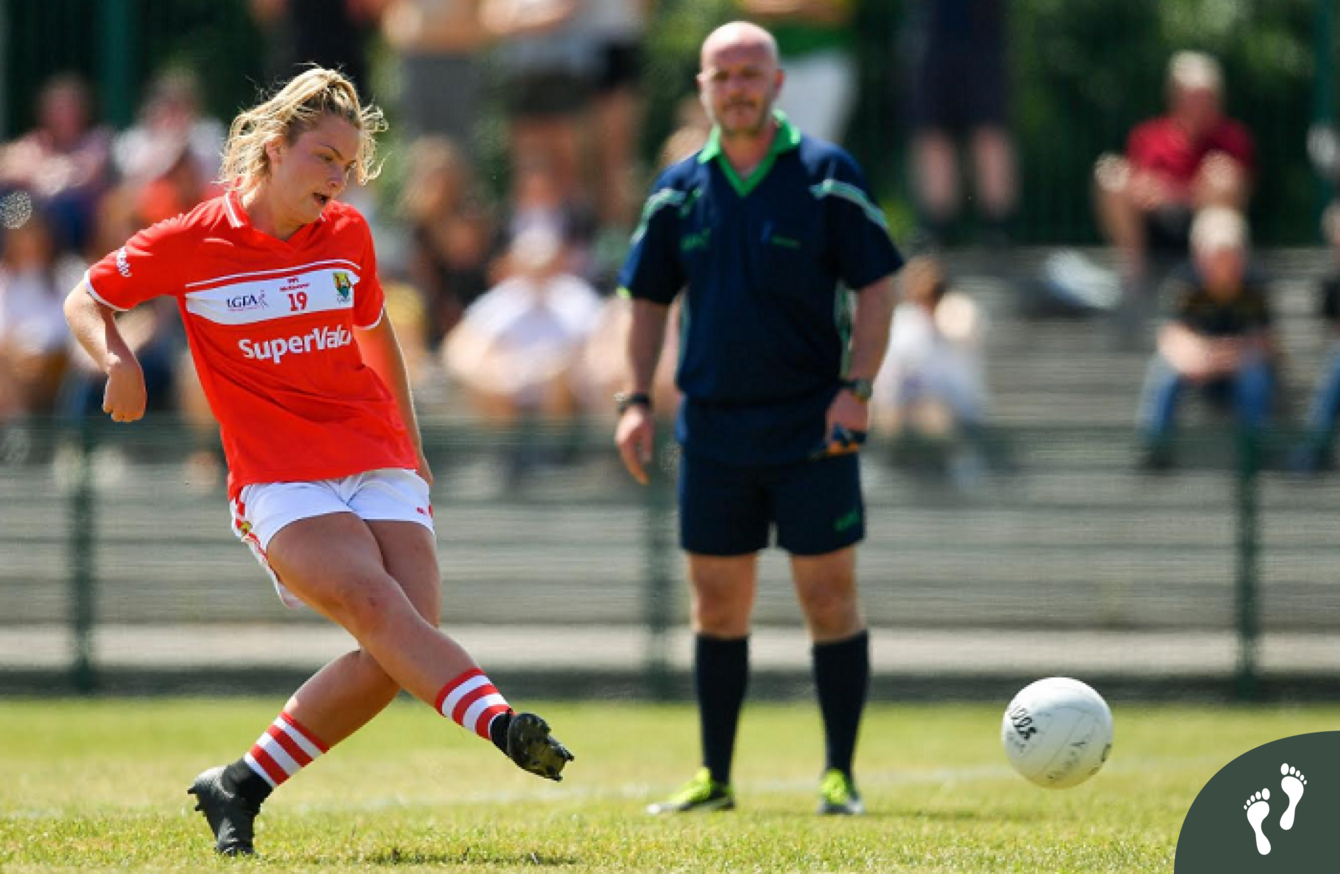 Image: Sportsfile.
Image: Sportsfile.
THERE WERE A few nerves but that was always going to be the way.
Munster final day in CIT, up against Kerry with the sun beaming down. We knew it was going to be a tough one.
Everyone was gunning to win it. Year in, year out, Cork are never at their very best in the Munster championship, but always seem to peak in the All-Ireland series. Kerry beat them in the provincial round-robin last year so there was serious hunger to win that cup back.
It wasn't as if it was a ritual, like, 'Let's win a Munster final' — it was more like, 'We need to win this today, there's no way we're losing.'
On a personal level, it was a massive occasion for me being my first competitive game and I felt there may be a good chance I'd come off the bench and make my senior championship debut — something I had dreamed of as a kid.
Before the game, some of us were given a GPS tracker so I knew there was always a possibility I would come on. Watching the first half, we were trailing for the most. We seemed to always be a few points down, they were on top all over and we just weren't performing.
At half-time, the subs went out on the pitch and Kevin, our strength and conditioning coach, came over and told me to get a good warm up in so I knew I was coming on. I had a chat with James Masters, he told me what I should do and in I went.
I had yet to touch the ball but next thing, we got a penalty. We had got another in the first half, Hannah Looney scored it but this time it was up to me.
I wasn't going to take it at the start, I was really nervous and nearly handed it off to Hannah again. But I knew if I was able to put that away I'd get into the rhythm and get more confidence.
My Dad even said after that he really didn't think I'd take it, but I'm glad I did now, even though it was a scary moment.
We won well in the end, got the job done and I was delighted with how it went. It was very, very warm but that made things all the more enjoyable and brought out a good crowd.
Like I was saying above, it was crazy how much it meant to get over the line in Munster this year. Cork have won so many All-Irelands through the years, you often forget that they don't always win Munster.
We were talking about it after the match with Ciara O'Sullivan, the captain, and we were on about players that have been around for a couple of years.
Ciara was explaining that how some players have been a part of the team for five or six years and hadn't won a Munster medal for different reasons.  We — the younger ones — couldn't believe it. We all just think they win so much as they are so successful and have won many All-Irelands.
It wasn't two wins out of two that weekend unfortunately. With Cork City, we had a 1-1 draw away to UCD. We probably should have won but we'll gladly take the point.
I was tired in the Sunday game, I have to say. It did affect me, I was annoyed because I wasn't 100%. Balancing both is tough but it's been going smoothly so far — it's ideal not having to worry about school. I'm focusing on sport, sport, sport and I don't have anything else to worry about.
People often say things like, 'You're overloading,' but look at professional athletes — they train two or three times a day. The fact that I have the two sports, it's just a case of balancing them, helped by the support of coaches, family and what not. Sure I'd  be training the same amount of times per week if I concentrated on one as I would have to do my own training but instead I'm just doing it with a different team.
I'm really enjoying how things are going at the moment.
Training has been tough the last while but I love going, having the chats and going out to do a hard session — especially waking up to the sun shining, it makes it 10 times easier.
Long may it last!
The42 is on Instagram! Tap the button below on your phone to follow us!