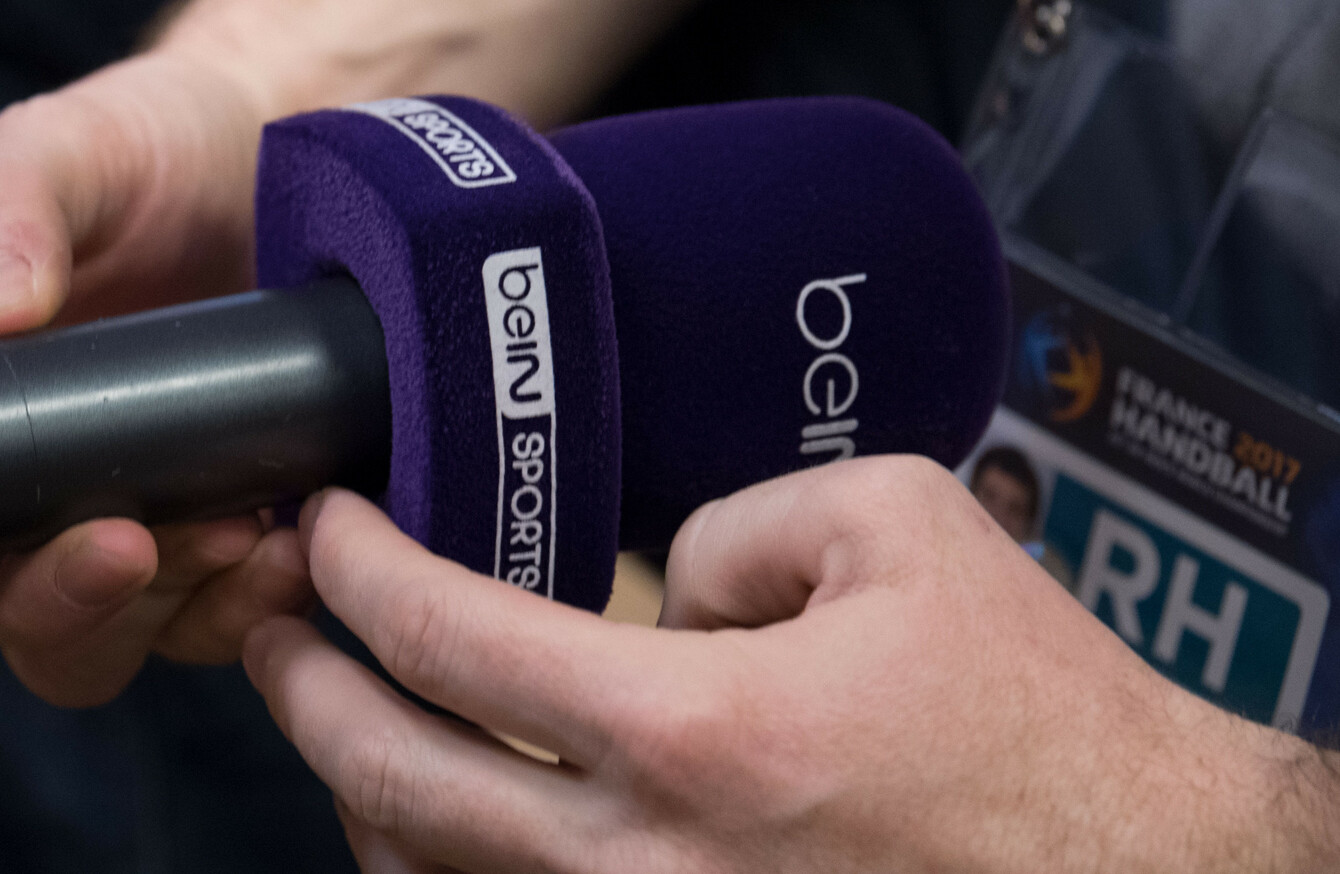 Image: DPA/PA Images
Image: DPA/PA Images
QATARI SPORTS BROADCASTER beIN today says it has "irrefutable evidence" that a pirate channel illegally showing hundreds of live European football matches is being carried on the Saudi-based satellite provider Arabsat.
In the latest shot in a long-running war over illegal broadcasts fuelled by a diplomatic crisis between Qatar and Saudi Arabia, beIN said research by three international "leading digital security" companies had confirmed Arabsat's involvement.
"The evidence is irrefutable — the illegal channel beoutQ is backed by Saudi nationals and openly promoted by leading Saudi figures," said Sophie Jordan, beIN's director of legal affairs.
"It is broadcast on the Riyadh-based satellite provider Arabsat.
"On a daily basis it is carrying out, in broad daylight, a mass-scale theft of highly valuable intellectual property rights."
US company Cisco Systems, Swiss firm NAGRA and Overon, based in Spain, carried out the research for beIN.  BeIN claims that since last October the pirate channel beoutQ has been illegally transmitting its broadcasts.
Saudi Arabia officials and Arabsat have denied any links with beoutQ.
Today's statement is the most explicit yet by the Doha-based beIN Media Group, which has paid billions of dollars to secure exclusive rights to broadcast English Premier League and French Ligue 1 matches live.
BeIN said their broadcasts from both leagues, which started their new seasons last weekend, were stolen and broadcast illegally across Saudi Arabia.
The piracy issue continued during the 2018 World Cup in Russia after beIN said tournament matches were illegally broadcast.
The row has been dragging in major sporting federations, alarmed that expensively-acquired television rights may be at risk.
In July, Fifa said it was preparing to take legal action in Saudi Arabia against pirate broadcasters. The piracy issue has surfaced at a politically sensitive time in the Gulf, with Doha boycotted by Riyadh and other neighbours, in a highly fractious diplomatic and economic dispute.
Qatar has been isolated since June 2017, accused by Saudi Arabia and its allies of supporting terrorism and being too close to Saudi's arch-rival, Iran, Qatar deny this.
The42 is on Instagram! Tap the button below on your phone to follow us!