SCOTLAND AND IRELAND have a shared history of heartache against New Zealand but that doesn't stop us from marking off days on the calendar until they land in our countries.
Dan Carter and his All Black teammates are in Scotland for Saturday's Test match at Murrayfield.
The Scots are aiming to beat the ABs for the first time in 17 attempts. Carter, on the other hand, is aiming to have fun on tour.
One of the world's greatest out-halves was training hard with his teammates this week but still took time out to enjoy the sights and sounds of Bonnie Scotland.
He kicks the week off by hunting for a sporran to match his kilt.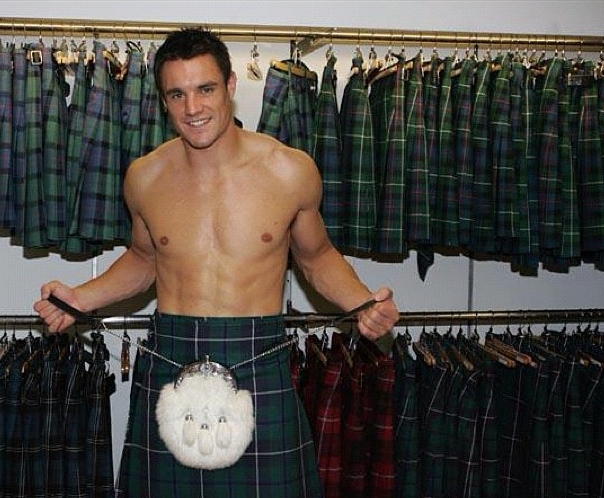 When he finally got around to putting his top back on, Carter joined his teammates for a round of golf at St Andrew's.
He claims that the windy conditions have led to a lot of reflection about the current state of his game.
What better way to reflect on a tumultuous day of golf, and settle the stomach, than a spot of black pudding or haggis for breakfast.
Lucky man.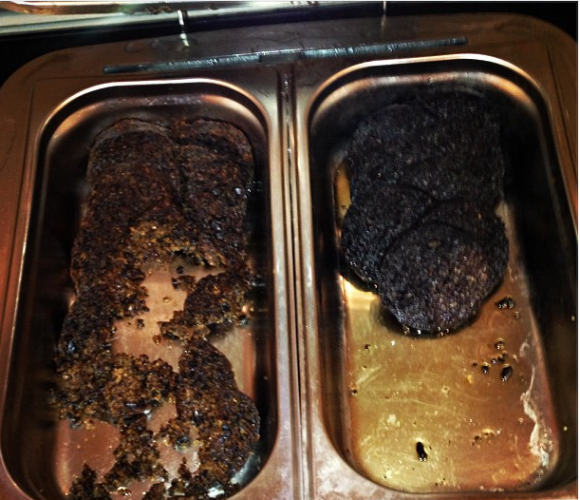 With his appetite sated, Carter decided to indulge in the traditional Scottish past-time of betting money on a mechanical pig race.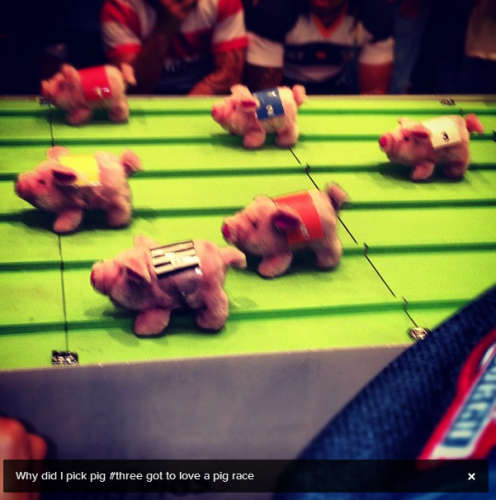 As any true Scotsman knows, the only cure from a bad night of pig-race-gambling is a lusty gulp of the country's favourite rust-coloured beverage.

Carter has perhaps had enough of his Scottish adventures as he is opting for a spot of sushi this evening.
Throw a deep-fried Mars Bar in there Dan and 'Scottish it up'.