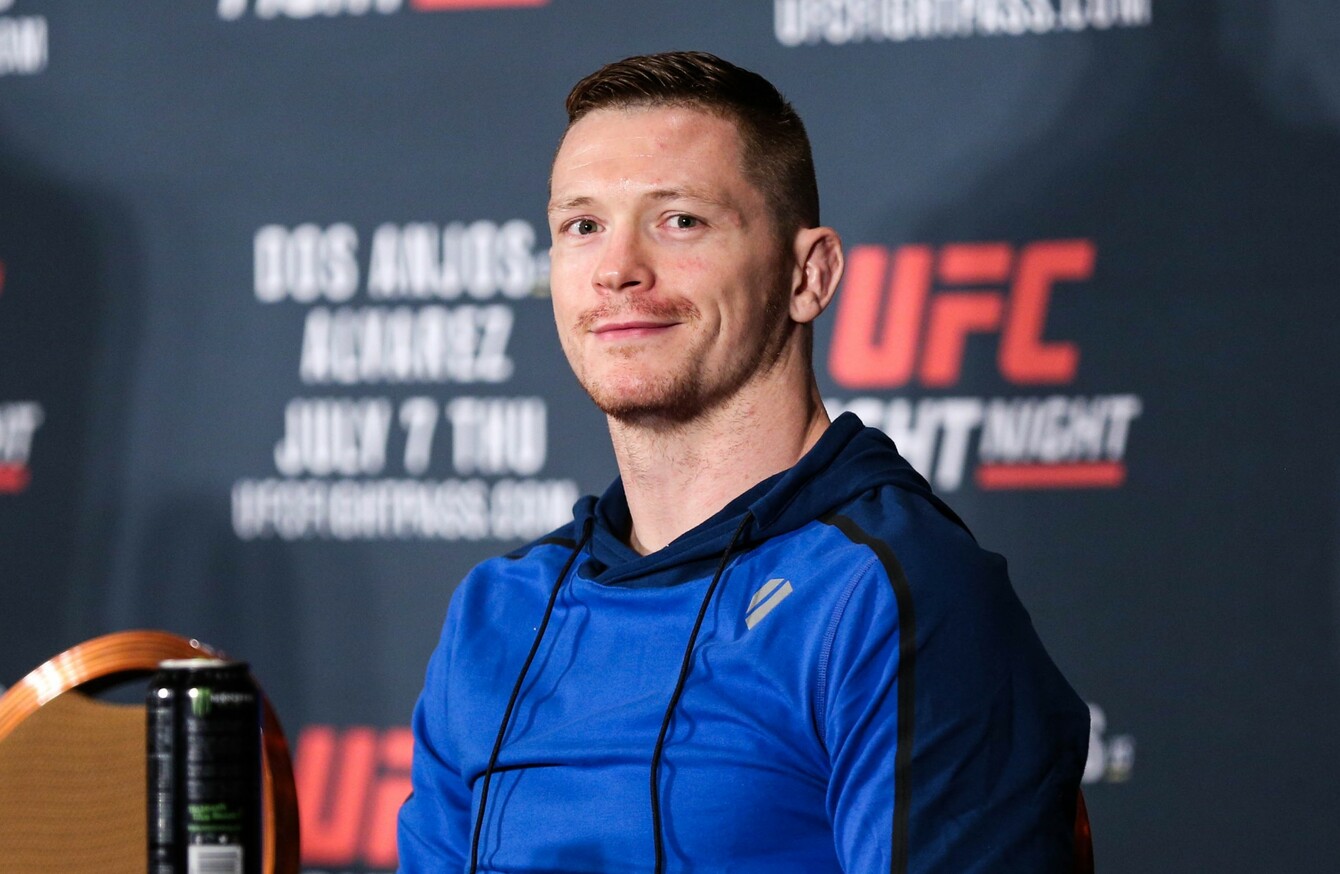 UFC lightweight Joseph Duffy.
Image: Tommy Lakes/The42
UFC lightweight Joseph Duffy.
Image: Tommy Lakes/The42
BELLATOR PRESIDENT SCOTT Coker has confirmed that the organisation would be interested in signing Joseph Duffy if his contract dispute with the UFC isn't resolved.
Duffy revealed to The42 last month that he has one fight remaining on his current deal with the UFC. However, the Donegal native is unhappy with the terms being offered to him to extend his stay with the organisation.
In a subsequent interview with Ariel Helwani on The MMA Hour, Duffy said that he'll be forced to enter free agency after completing the last bout on his contract if the UFC doesn't improve its offer.
Should Duffy become unattached, he would be a prime candidate to follow in the footsteps of the likes of Benson Henderson, Chael Sonnen and his Tristar team-mate Rory MacDonald, all of whom left the UFC this year to join Bellator.
"If a free agent of that calibre becomes available, we'll want to have a conversation with him," Coker told The42. "Obviously we can't have a conversation until they are free, so we haven't had a conversation with him. But that's how we got Rory MacDonald. That's how we got Benson Henderson. That's how we got Chael Sonnen."
Duffy (16-2) signed with the UFC in January 2015 and has competed four times for the organisation. Three first-round wins and a decision loss to Dustin Poirier have left him with a 3-1 ledger in the octagon since his move from Cage Warriors.
Coker, who is hoping to bring Bellator to Ireland before the end of 2016, confirmed that although he has yet to see Duffy in action, his matchmakers are well aware of what the 28-year-old lightweight is capable of. However, he reiterated that they won't make a move until Duffy is officially on the free market.
"I haven't seen him fight but I hear his name being bounced around a lot and our guys have been mentioning him to me," Coker said. "We'll definitely take a look but it's tough because we might take a hard look at him and he may end up resolving his dispute, so let's see how that goes."