WE'VE GOT OUR hands on a brilliant new book in which 150 Gaelic Football legends reveal the biggest regrets from their careers.
This year, pupils from St. Hugh's National School in Dowra, county Leitrim, wrote to each and every one of the icons featured, asking them the simple question – 'What are your three greatest regrets from your career in football?'
The answers that came back are fascinating and documented in a 220-page, full colour book spanning 31 counties (Kilkenny the exception), and eight decades.
We've decided to focus on the responses from RTÉ pundits Martin McHugh, Pat Spillane, Ciaran Whelan, Martin Carney, Kevin McStay and Tomás Ó Sé.
McHugh was a key member of the Donegal team that landed a breakthrough All-Ireland SFC crown in 1992, but one of his regrets is that the county didn't land Sam Maguire before that.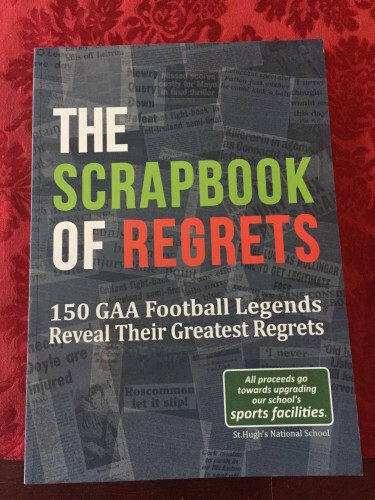 "Not playing minor with Donegal. Having watched (sons) Mark and Ryan playing minor, I felt I missed out," McHugh adds.
McHugh also regrets "not getting the job as Donegal manager in 1994, which meant I had to retire from playing."
McStay also harbours regrets about not securing the top job in his native Mayo.
"Failing to secure the position of Mayo senior football team manager," he says.
"It became vacant in August 2014 and it was my second time to apply for this prestigious position. It was an appointment I was keen to fill. I had worked tirelessly to be ready if the opportunity arose, and when it did I applied both publicly and immediately."
Instead, Pat Holmes and Noel Connelly were appointed as joint-bosses of Mayo, replacing James Horan.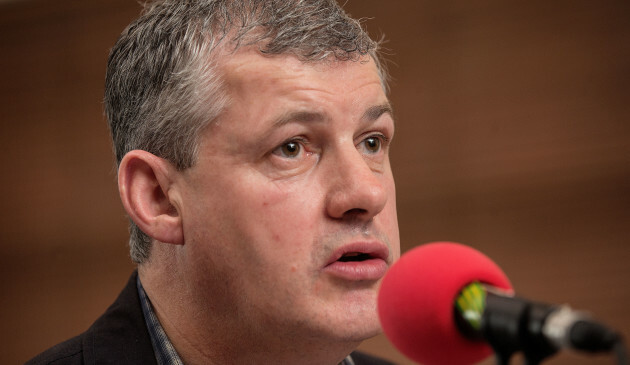 James Crombie / INPHO Kevin McStay regrets not landing the Mayo job last year. James Crombie / INPHO / INPHO
Holmes and Connelly were recently ousted by player power in Mayo before Stephen Rochford took over, and McStay was recently appointed as Roscommon's new joint-manager alongside Fergal O'Donnell.
Martin Carney, who lined out for both Mayo and Donegal, laments not playing in an All-Ireland final.
"With Donegal, I was twice on losing semi-final teams. In 1985 with Mayo, we failed to beat Dublin a replayed semi-final, a great opportunity lost."
Dublin's Ciaran Whelan has a different take, regretting that he "did not pay more attention to diet and nutrition.
"I also regret that I may have retired too early. Even though I was 34 years of age I could still have played a part in the team for another couple of years."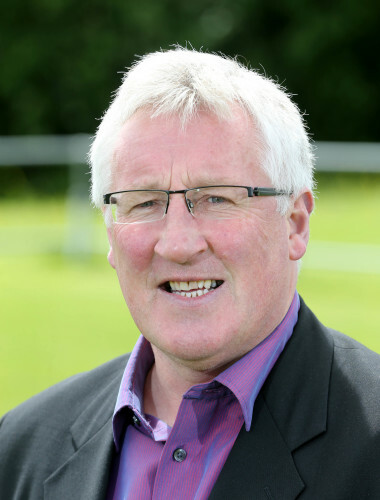 Cathal Noonan / INPHO A serious knee injury and not winning the 5-in-a-row with Kerry are Pat Spillane's main regrets. Cathal Noonan / INPHO / INPHO
Kerry legend Pat Spillane has three major regrets – "rupturing my cruciate knee ligament and missing two years of intercounty football, losing to Offaly in 1982 and not winning the 5-in-a-row with Kerry" and "losing the 1972 All-Ireland Colleges final against St Pat's, Cavan, when I was playing with St Brendan's, Killarney."
Another Kingdom icon, Tomás Ó Sé reflects ruefully on the fact that his previous club, An Ghaeltacht, "never won an All-Ireland club title."
He also regrets "losing the 2002 All-Ireland final to Armagh by a point.
"My brother, Darragh, was captain of the team and it would have been a great honour for him to lift the Sam Maguire, but it wasn't to be."
Ó Sé also regrets "the many red cards I got. I let myself and my teammates down – foolish behaviour only putting more pressure on the team."
'The Scrapbook of Regrets – 150 GAA Football Legends Reveal Their Greatest Regrets' is now on sale, with all proceeds going towards upgrading the sports facilities at St. Hugh's National School. Further details are available by clicking here.