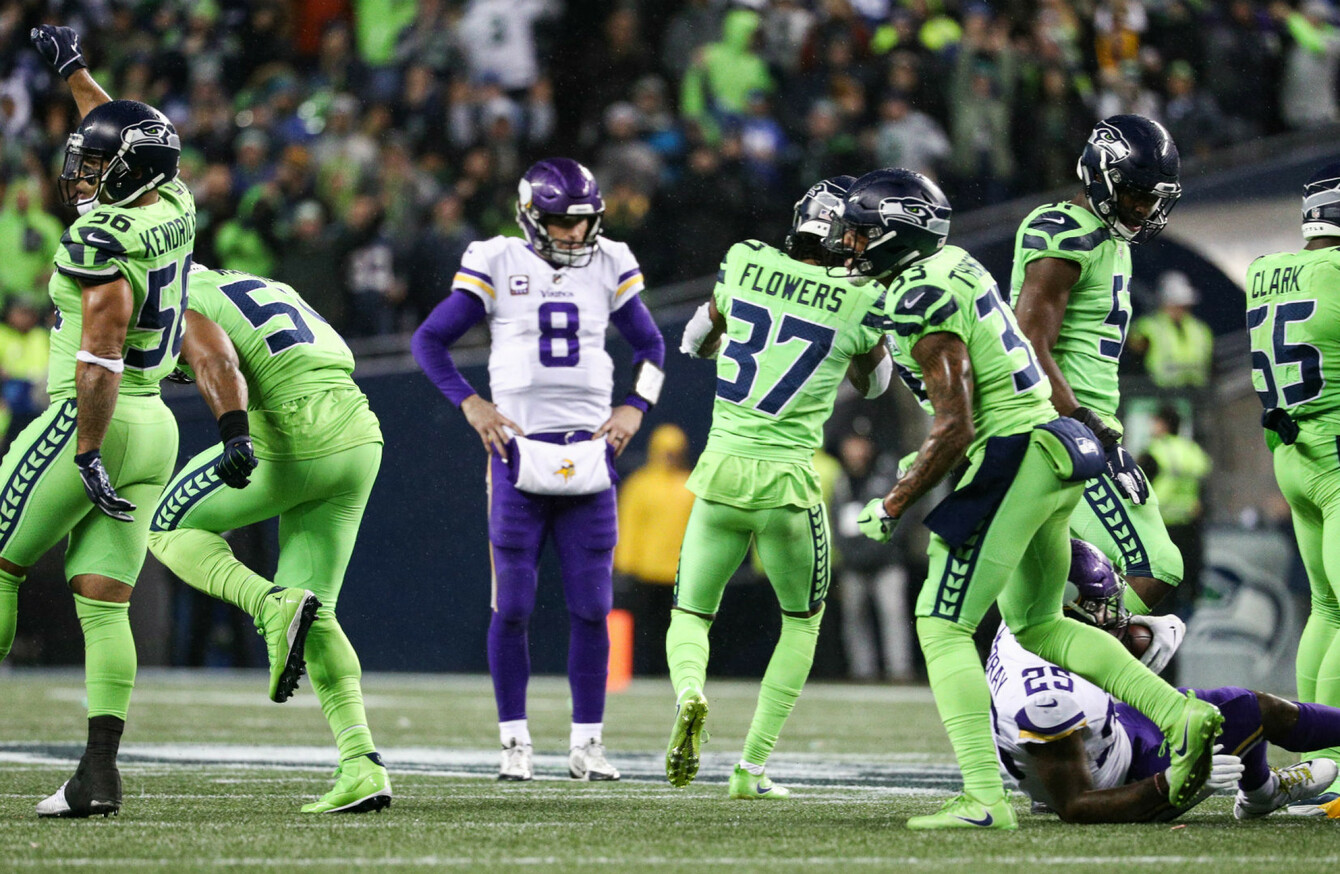 The Seattle Seahawks are on the brink of clinching a playoff place.
The Seattle Seahawks are on the brink of clinching a playoff place.
THE SEATTLE SEAHAWKS moved to the brink of the NFL playoffs after dominating the Minnesota Vikings 21-7.
Seattle produced another strong defensive performance as they posted their fourth successive victory on Monday.
The Seahawks are on the cusp of securing a wildcard spot in the NFC after holding the visiting Vikings to a touchdown and effectively shutting down two of the team's biggest weapons for most of the game.
Minnesota quarterback Kirk Cousins rarely had a chance to get the Vikings passing attack going and when he did, the Seahawks were there.
They were so effective Cousins passed for just 27 yards in the first half, his fewest at half-time in a game since the start of his career in 2012, while wide receiver Adam Thielen was not targeted once in the opening half — the first time he was shut down in a single half since 2015. 
Let's talk playoffs 
There are only six teams that have been eliminated from the postseason and a bulk of them are in the AFC, making the race for the wildcard spots in the NFC tight — to say the least. 
The fifth-ranked Seahawks (8-5) and the sixth-placed Vikings (6-6-1) held on to those two spots with plenty of other teams in the hunt, including the Panthers (6-7), Philadelphia Eagles (6-7), Washington Redskins (6-7), Green Bay Packers (5-7-1) and Tampa Bay Buccaneers (5-8).
It is quite the list. But, the win puts Seattle in a good position with a two-game cushion. Even though their hope of a division championship are out the window with the Los Angeles Rams securing it for the second consecutive season, the Seahawks can still clinch a playoff berth with a victory over the 49ers in week 15. Seattle will close out the season with a tough match-up against the Kansas City Chiefs and a game against the lowly Arizona Cardinals.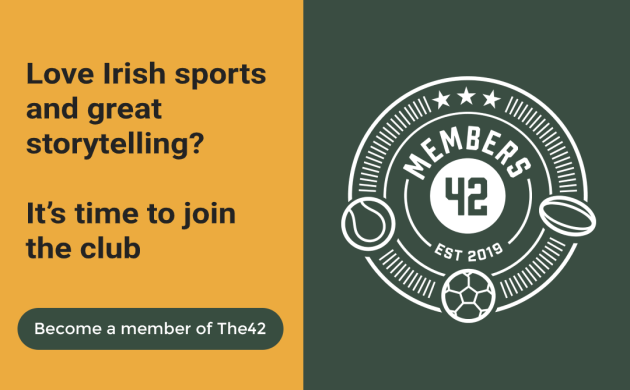 The Vikings, despite the loss, are also hopefuls for the final playoff spot. Because of the results from week 14, Minnesota have to win at least two of their last three games, which seems possible with contests against the Miami Dolphins and Detroit Lions ahead. The Vikings will also have to face the Chicago Bears.
Source: NFL/YouTube