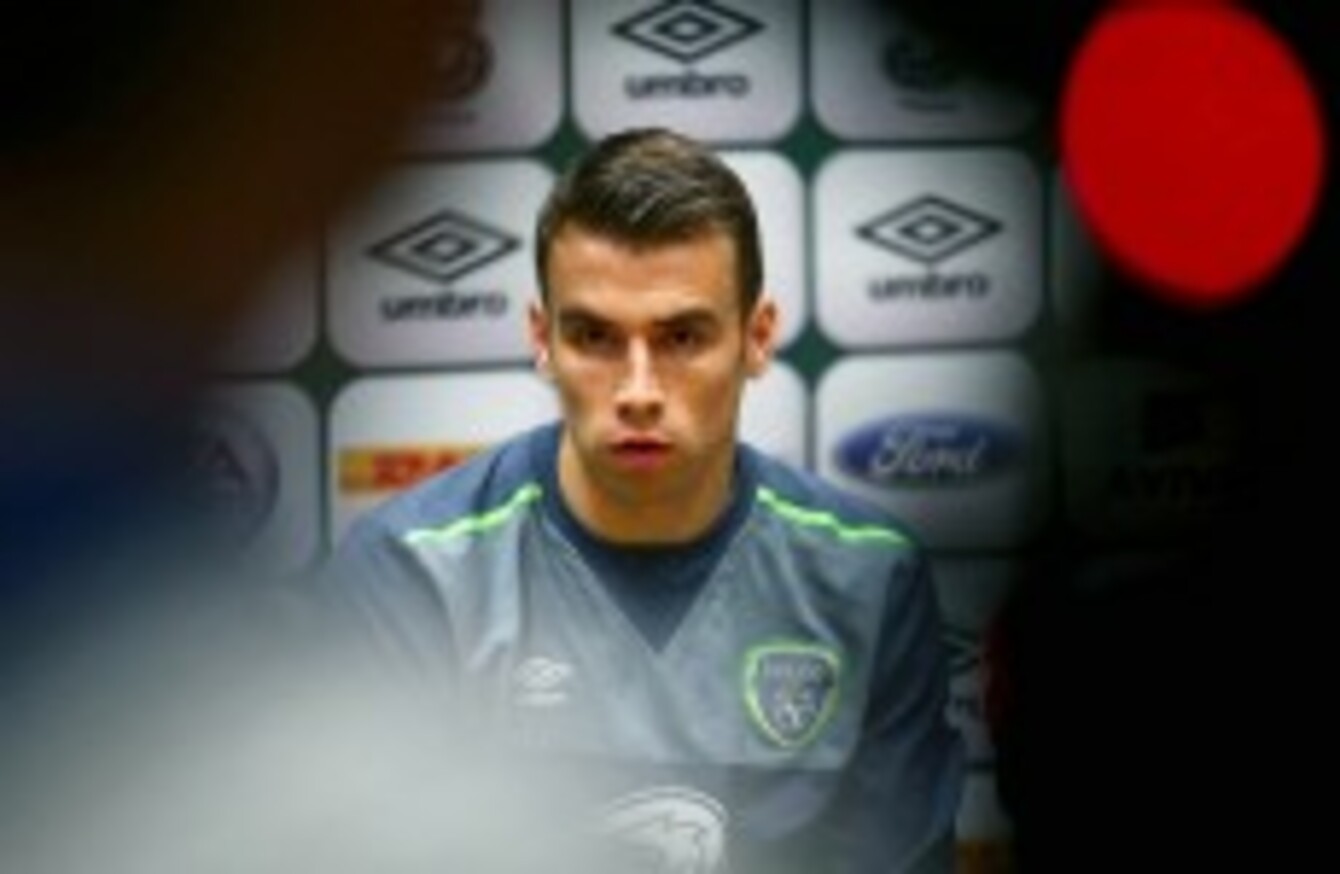 Image: Donall Farmer/INPHO
Image: Donall Farmer/INPHO
IT DOESN'T SEEM like that long since Poznan and Gdansk, but the face of Irish football has definitely changed.
Now the Boys in Green need a new generation of heroes to step up and book the country's place at next summer's European Championships.
Come kick-off on Friday night, there's a good chance that only eight of the 23 players who travelled to Euro 2012 will be available for the play-off against Bosnia-Herzegovina.
Two of those eight, goalkeepers David Forde and Keiren Westwood, might not even feature in Zenica with Darren Randolph in pole position to replace the injured Shay Given.
The number could rise slightly when Jon Walters returns from suspension for the return leg, but there is still a significant question mark over the fitness of John O'Shea who also serves a one-match ban on Friday.
Strip away the old guard and there are very few players who can call on any major tournament experience, but that will be motivation rather than a burden, says Seamus Coleman.
"It's massive for me personally," the Everton defender said.
"I missed out on the last European Championships that the lads got to. I think we're all pushing in the one direction here. We're all excited with what could happen at the end of it but we know we've got a big job to get done."
It was Giovanni Trapattoni who gave Coleman his international debut, but his breakthrough didn't really come until after the Euros in Poland and Ukraine.
The next two games will mark his 31st and 32nd Irish caps and, in all likelihood, will be his biggest games yet.
We're not babies any more. We're not just in the squad — we've been in it a few years now.
"A few lads have left already, Richard Dunne, Damien Duff, and there are still a couple of the lads there that we're learning from and we're taking as much as we can.
"They can't go on forever and then it's going to be up to us to step up and be the senior players in the next couple of years.
"No better way to start it than in the summer and get good experience at the European Championships."
With O'Shea guaranteed to miss the first leg at least, it seems very likely that the Irish back four in Zenica will have less international caps between them than the Waterford veteran's 108.
There is no need to be worried about a new-look defence, Coleman says.
"A lot of the time with players' club form, international teams change a lot. We all play at a good level, we all know how to play the game, we can all communicate with each other.
"I'm sure the manager as the week goes on might work on his back four.We're all a very close bunch which is great for an international team.
It's just about communicating. We're all good players and we need to show that.
So often the captain in the absence of Robbie Keane, O'Shea will still be able to lead — even if it's only by word from the sidelines or the stands rather than by deed.
"I can't speak highly enough about John O'Shea. He went to England all those years ago and he has won everything that he has won. You see some people change after they get success but he hasn't changed a day in his life I'd say.
He's a great man, he's a great leader, and he will be missed but I'm sure he'll be there giving us advice.
"He's a great man and we're happy to be learning from him."
But now, with two games separating Martin O'Neill's side from a trip to France, Coleman knows that the stakes are higher than they have ever been before.
"The type of personality I am, any time I put on the Everton shirt or the Ireland shirt, I feel that pressure to do the best I can for the fans, for myself, for my family, for everyone. Representing your country is definitely special. "
He added: "You do feel that little bit of pressure but as a kid, if someone had told me I'd be in this situation, I'd have been delighted so I won't complain about it. It's a great feeling."