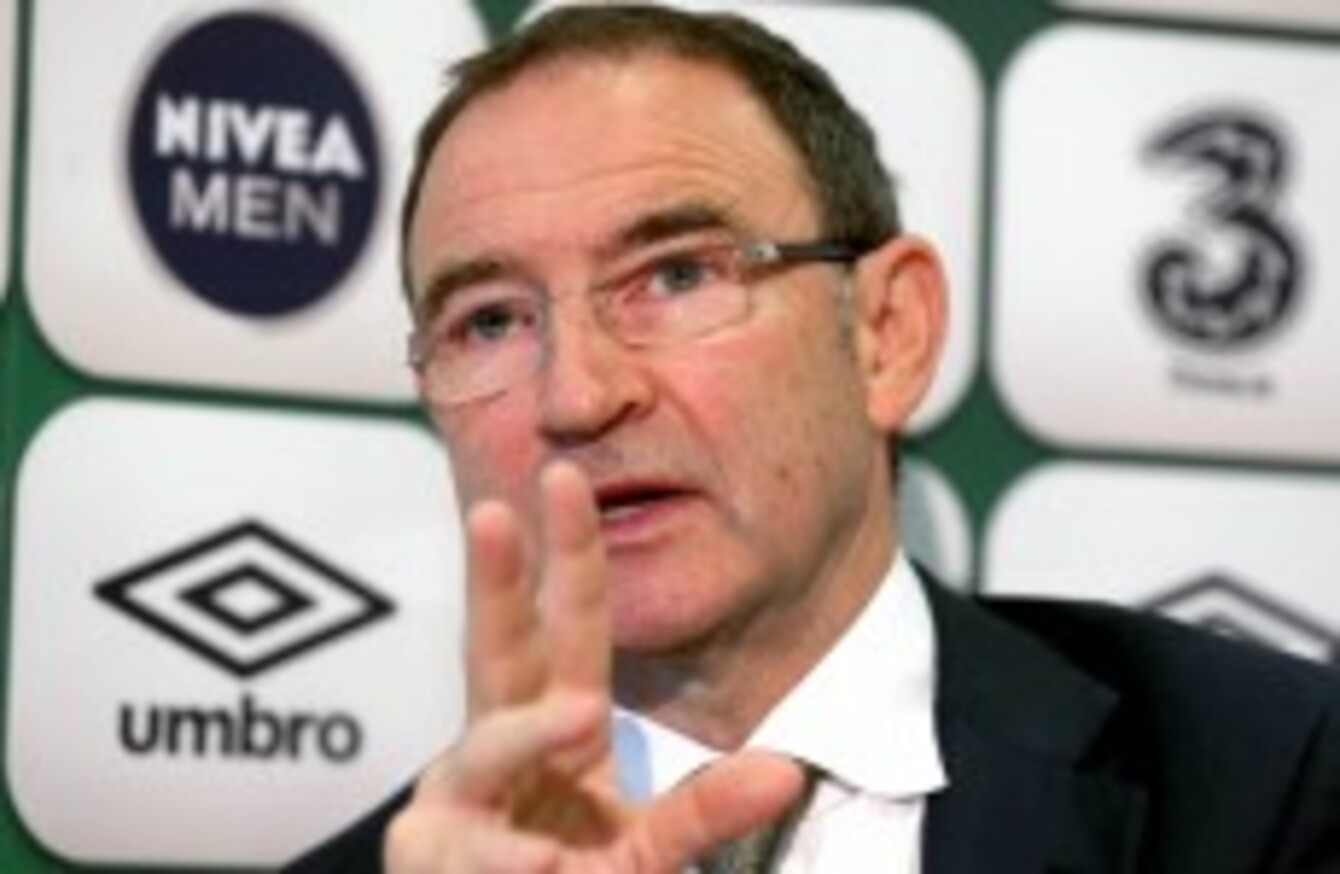 O'Neill in relaxed form in Abbotstown today, until Seamus Coleman was brought up.
Image: Donall Farmer/INPHO
O'Neill in relaxed form in Abbotstown today, until Seamus Coleman was brought up.
Image: Donall Farmer/INPHO
MARTIN O'NEILL TODAY moved to quash the likelihood of Everton Player of the Year Seamus Coleman being used in a more advanced role for Ireland.
The Donegal man has scored seven goals from full-back for the Toffees this term and has been a key part of Roberto Martinez' side's rise to challenge for a Champions League place.
With Ireland boasting fewer attacking options than the Merseyside club, there is a school of thought which would rather play Ireland's most in-form player in a position where he can influence the game more often.
That, however, is not an argument O'Neill will be making any time soon.
"I think we touched on this before and I'll mention it for the final time," said O'Neill with a slightly annoyed tone in his voice.
"Seamus Coleman is very, very comfortable playing right back where he can get forward. He's been given license, under David Moyes he was getting forward [too], but if Roberto Martinez has allowed him carte blanche to do it this year, great.
"But there is an essential difference in starting right back; knowing you can go forward, but deep down you know your job is defensive. And when you're absolutely wide you can check back and none of the crowd are expecting you to do anything other than play it back.
"I know this because I played wide right for years at Nottingham Forest. The expectation when you have the ball is that, if you're the winger, it's a totally different expectation to being a full-back."
Once the subject of his own playing days was raised, O'Neill presented the example of Viv Anderson as an attacking threat from right back who would never have wished to play in the advanced role in midfield. The situation with Coleman, O'Neill says, is the same.
"Could Seamus Coleman cope starting at outside right for his country? At a push I would think he could.
"If I asked Seamus to do it, he would go and do it, but for him to be comfortable doing it and the way he's expanding his game from full-back, at the moment, I'd say he would rather play in that position."
Which players would you like to see operate on the right side of the field for Ireland this summer?