RUGBY, LIKE ANY contact sport, has always had the ability to end a career in an instant. It's not a new phenomenon.
Yet as the men who play the game at the very highest level get bigger, heavier and faster, the growth of necessary surgeries and extensive lay-offs is on the rise too.
And they're the lucky ones. The less fortunate go under the knife, throw themselves into months of rehab and never make it back on the field at all.
As a career, it can pay extremely well for some, but leaves many others shy of the average industrial wage. Longevity? Nope: anything longer than 15 years in the game is freakish, and for every Brian O'Driscoll there's an Eoin O'Malley and a Barry Murphy whipped out of the sport long before their prime.
"As rugby players, we know it's a fickle industry too," says Sean O'Brien.
James Crombie / INPHO James Crombie / INPHO / INPHO
"You're one injury away from it not going well for you. If you hit a patch of bad form and things aren't going well, it could be all over."
O'Brien has spent more than his fair share of time the wrong side of the line in recent years. The majority of his 2014 was spent recovering from a shoulder injury and this year again has been a challenge of patience as a ripped hamstring took up more than half of his year.
Today, one day short of nine months since he was forced to hobble out of the Six Nations in Paris, O'Brien is back in green. That's a lot of time to be left considering the tentative tendons that keep your livelihood going.
It did focus the mind. Because those long lay-offs, you've a lot of time to think as well. I was trying to find business interests at that stage to keep me occupied, to keep my mind ticking over. That's what happens, that's life. You have to be ready for life after rugby and this is a good stepping stone I hope."
The42 caught up with the Leinster and Ireland flanker at the Ideal Homes exhibition last month. Despite its proximity to the RDS, rugby is on the back-burner for an hour while O'Brien lends his weight to a new job as high performance director with The Hub Controller.
"I'm preparing myself. While I love rugby, I think to have a comfortable life when you finish playing you need to have certain things in place.
"Farming at the minute isn't in a very strong place and I'm looking outside the box to see what suits me best in terms of fit."
The fit does seem snug. O'Brien is perhaps Ireland's most important player, explosively destructive, yet highly skilled and intuitive at the breakdown. Even the most inward facing southern hemisphere nations know who he is and the threat he brings.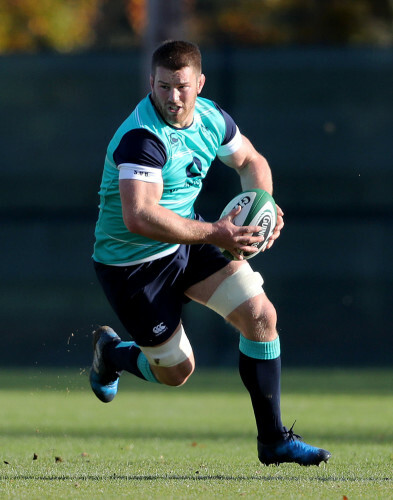 Dan Sheridan / INPHO Dan Sheridan / INPHO / INPHO
Yet somehow it wouldn't seem right to see O'Brien shacking up with a financial firm or a luxury car. The Hub Controller is a system which promises to easily control a heating system via a touchscreen. O'Brien has a strong sense of community and his Tullow roots. A practical home-based product makes perfect sense for him, the entire O'Brien, not just a rugby player giving an endorsement.
"I didn't want to just come in as an ambassador, I wanted to have longevity and maybe something I could get stuck in to after rugby," says the 29-year-old.
"We've experts in every area we need. My role in the thing is to give a bit of direction and a bit of performance coach as such to give ourselves plans and goals and targets to hit. I'll add value that way and I can learn an awful lot from the guys in the team too. They're the ones, at the end of the day, who know the product and know everything that's going on with the product."
It's not O'Brien's only interest outside of rugby and farming. He is also part-owner of Dublin pubs The Bridge and Lemon and Duke with Jamie Heaslip and the Kearney brothers.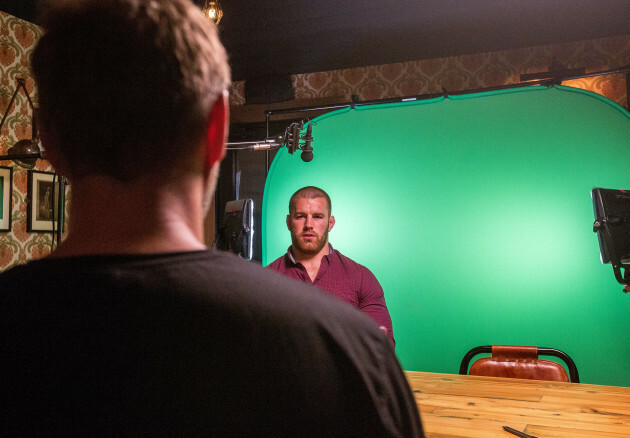 Gary Carr / INPHO O'Brien in his bar, The Bridge, filming an interview for the Lions. Gary Carr / INPHO / INPHO
Having studied sports management in UCD in his early 20s, he is currently a year from completing a degree in business studies in Griffith College. Today marks the beginning of another chapter in O'Brien's international career, but he's working hard to strengthen his hand for when the day he eventually must hang up his boots.
Rugby still comes first by a long, long way obviously and he has stepped in to the role letting everyone in the company from CEO Ollie Hynes down know as much. But being busy is "part of my DNA," O'Brien says. So after the odd long period of being decommissioned, the Tullow Tank is right to roll and pave the way for a time ahead when a big fend or a lowered shoulder won't be enough to make inroads in his career.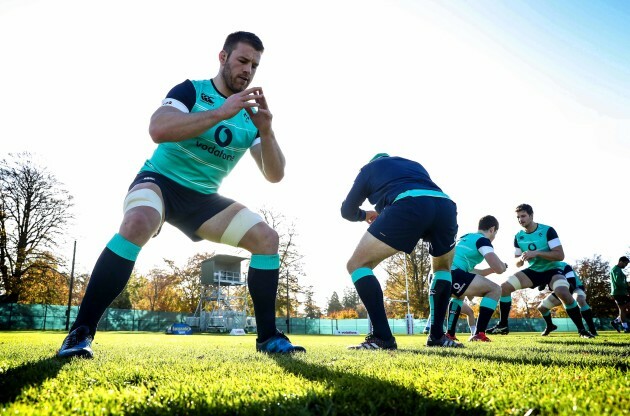 Billy Stickland / INPHO Billy Stickland / INPHO / INPHO
"We try to set ourselves up. And in fairness to Leinster and Ireland, they put things in place for us to go out and express ourselves outside of the rugby environment. This is another one of them.
"The two bars I'm involved in, they look after themselves because they're managed well and the staff are brilliant.
"That's what we're trying to do here as well stick together and see can we make this a world class product."
Sure it wouldn't be right for a player of his pedigree to settle for anything less.