HISTORICALLY, AMERICAN SPORTS rewards its champions with rings instead of medal.
Equally, there's a tradition for these rings to be as garish and outlandishly extravagant as possible.
Step forward this year's Super Bowl champions the Seattle Seahawks whose effort is said to represent "a distinctive tribute to this team, our fans, the Pacific Northwest and the Seahawks victory in Super Bowl XLVIII."
Basically that means this:
And, from another angle on Instagram: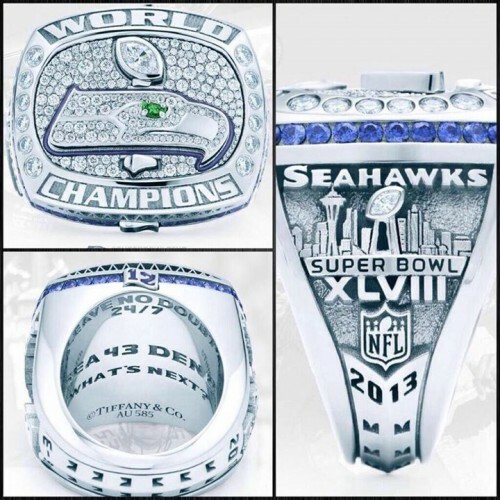 Seattle Seahawks Seattle Seahawks
We're not really fans of it here in TheScore.ie but what do you think?