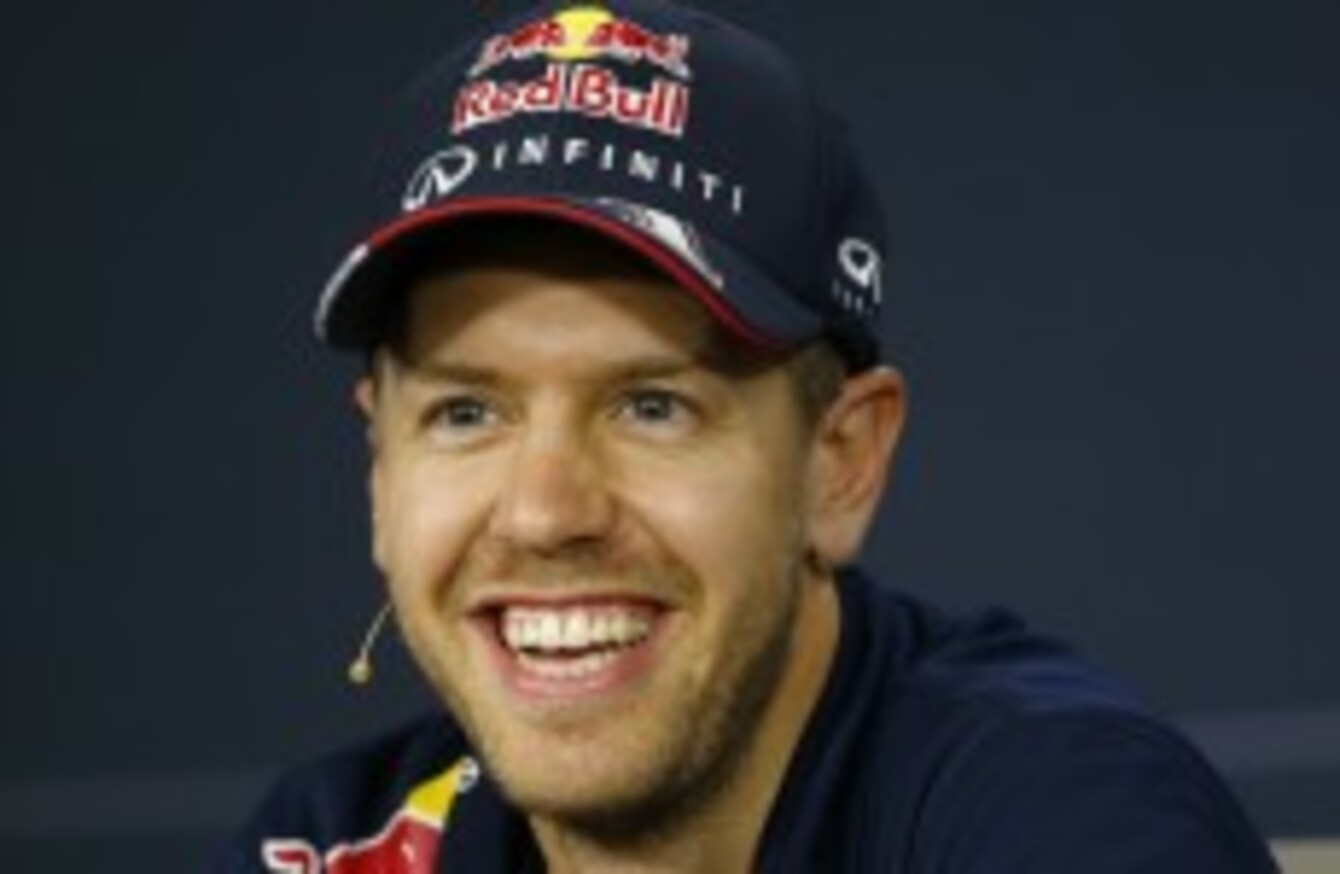 Sebastian Vettel has announced he is leaving Red Bull.
Image: Shizuo Kambayashi
Sebastian Vettel has announced he is leaving Red Bull.
Image: Shizuo Kambayashi
FORMULA ONE WORLD champion Sebastian Vettel said on Saturday that his shock decision to leave Red Bull at the end of the season had come from the heart, denying that he was "running away."
The German told reporters ahead of the Japanese Grand Prix that he was close to signing for a new team, widely expected to be Ferrari.
"I don't have anything I can confirm now," said Vettel, who won the last four world titles with Red Bull in a period of spell-binding dominance. "For now I can't say much. It shouldn't be too long."
Vettel's bombshell on Saturday set tongues wagging before Sunday's Suzuka race.
"It is a tough step after such a long time together with Red Bull," said the 27-year-old. "After so many fantastic years I was, and still am, enjoying my time. But at some stage in life you want to do something else, something new.
"It is not the first time I have been approached, but it felt like the right time. I'm not leaving because I don't like the team or individuals, I'm not running away from anything," he added after he could only manage ninth in qualifying, indicative of Red Bull's struggles this year.
"The voice inside me, the hunger to do something new, was bigger. It was not the easiest decision but you have to listen to your heart."
Red Bull boss Christian Horner revealed that Vettel, who has lagged behind Mercedes pair Lewis Hamilton and Nico Rosberg in 2014, had informed him of his decision on Friday, indicating that the driver's destination was indeed Ferrari.
"I obviously know him very well," said Horner. "We spend a lot of time together and you can see that he has had a bit on his mind recently. Inevitably a decision like this you don't take lightly, but it was last night he sat down with us and informed us.
Attractive offer
"All I can do is wish him the very, very best for the future. He will still be close to our hearts at Red Bull, but on January 1 he will be a competitor. Obviously Ferrari have made him a very attractive offer."
Former champion Fernando Alonso, currently with Ferrari but being linked with a return to McLaren, expressed surprise at Vettel's announcement, circulated in a Red Bull press release.
"Today was a surprise," he admitted, with a grin that suggested Vettel had let the cat out of the bag too soon. "Everyone was waiting for an announcement on my side, but the situation on my side is that the priority is to help Ferrari this weekend."
Of his own future, Alonso added: "Let's say I have had my mind set for two or three months. Everything is moving in the right direction but I am still not 100 percent decided. I can go more or less where I want to go in the time I want to go and I will use my time in the best way."
Horner insisted Vettel's departure was "100 percent amicable" but could not resist a playful dig.
"He's at a stage of his career where he's ready for a new challenge. I think that was at the bottom of his decision," he said. "Daniel (Ricciardo) has had an amazing year, that's nine times to six that he has out-qualifed Seb – who has had quite a few issues this year."