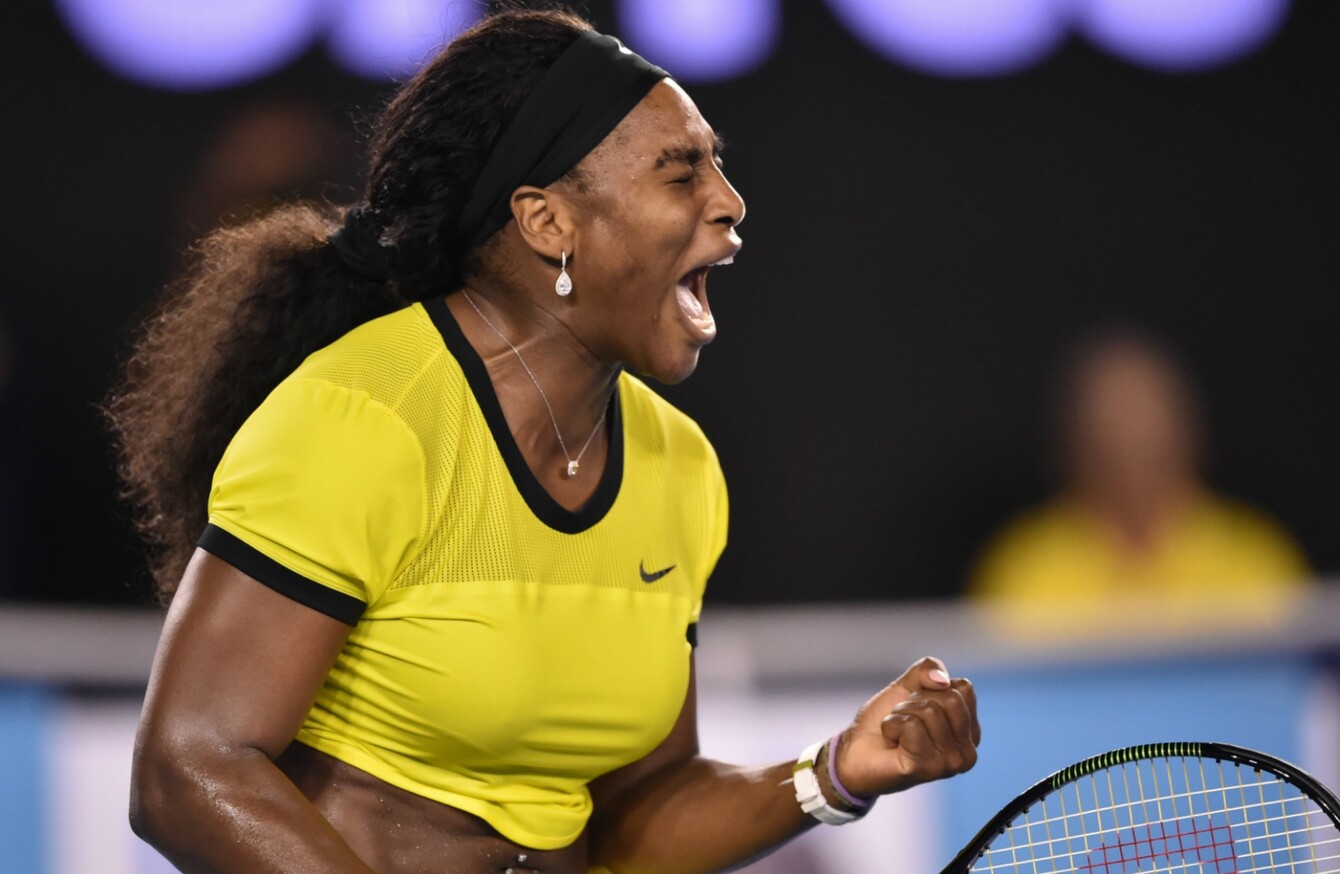 On the march: World number one Serena Williams.
On the march: World number one Serena Williams.
SERENA WILLIAMS ADMITTED she did not expect to make it all the way through to the Australian Open final after limited preparations heading into the tournament.
Defending champion Williams produced an awe-inspiring performance to beat fourth seed Agnieszka Radwanska 6-0 6-4 in the semi-finals this morning.
Radwanska was expected to provide a significant challenge but she was no match for six-time Australian Open winner Williams, who advanced to a seventh final in Melbourne.
The world number one's exploits come after a knee injury restricted her to just over a set of tennis at the Hopman Cup earlier in January.
"I thought it was going to be a really rough part [of the year]," Williams told reporters.
"I never thought I was going to go out and lose in the first round, but at the same time I never thought before, I'm going to make it to the final, or anything. I was just playing literally a point at a time.
"So now, I'm just still trying to do that."
Williams asserted her dominance early against Radwanska at Melbourne Park, hitting 18 winners as she closed out the set in just 20 minutes.
Radwanska managed to get on the board in the second set but the damage was already done, with Williams reaching her 26th grand slam final and fifth in the past six majors.
"I think I played well in the beginning, especially in the first set. I was able to do everything that I needed to do," the 34-year-old American said.
"I was really hitting just all the right shots, making little to no errors, which is kind of hard to play like that. But it was good.
"She started playing better. It was good for me mentally as well because I was able to recover and do well again."