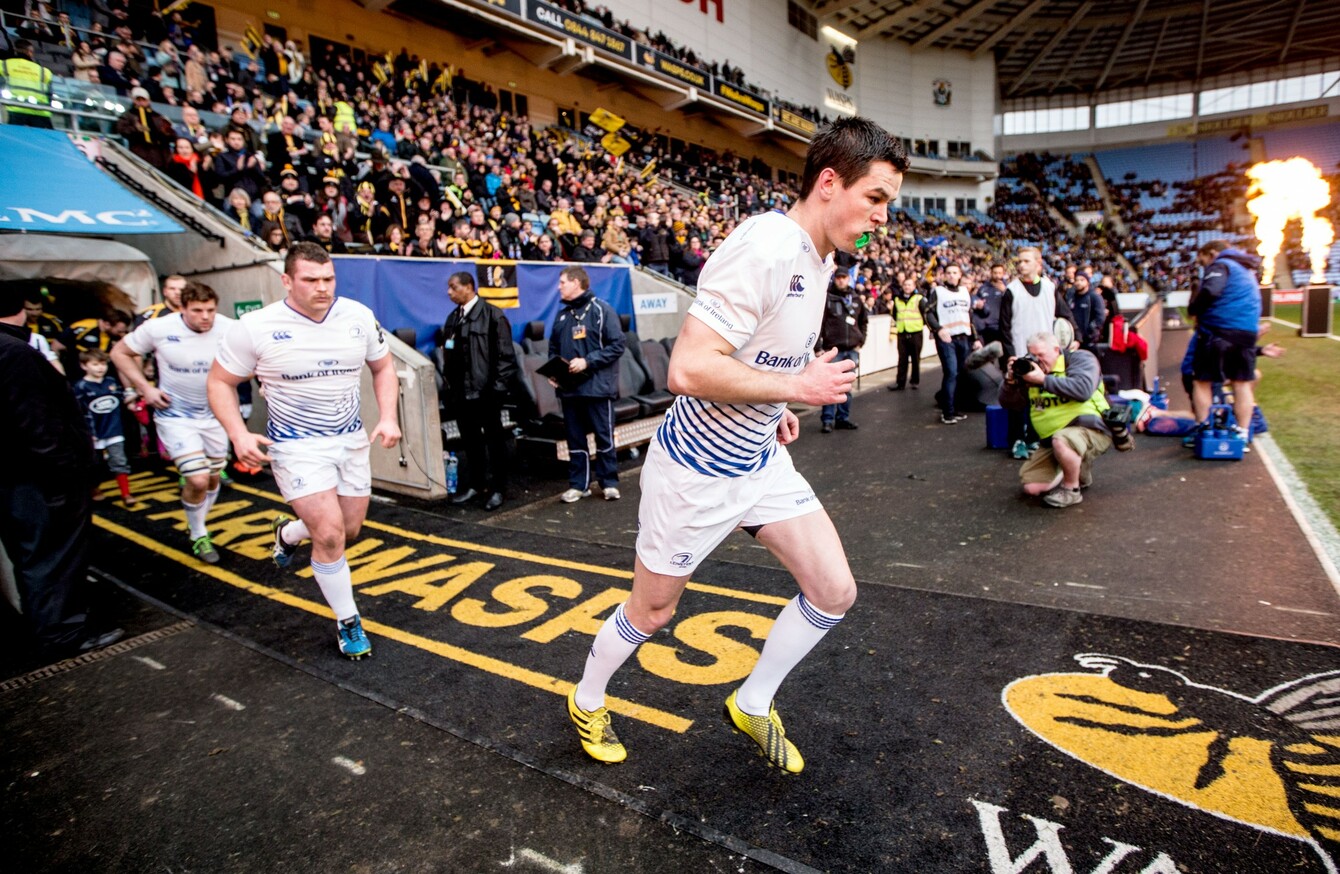 Jonathan Sexton takes to the field during last week's Champions Cup game against Wasps.
Image: James Crombie/INPHO
Jonathan Sexton takes to the field during last week's Champions Cup game against Wasps.
Image: James Crombie/INPHO
JONATHAN SEXTON IS "fully fit and ready to go" for Ireland's Six Nations opener against Wales, says head coach Joe Schmidt.
Sexton clashed heads with Wasps centre Brendan Macken in the early stages of Leinster's 51-10 defeat at the Ricoh Arena last Saturday.
After undergoing a Head Injury Assessment (HIA), Sexton did not return to the field.
Speaking at the Six Nations launch in London today, Schmidt confirmed that his star No 10 will be fit to take on the Welsh in less than a fortnight.
"Johnny trained really well yesterday, he's fully fit and ready to go, he's done HIA 1,2 and 3 and passed all three," Schmidt confirmed.
"So that's the protocol. It was this time last year that the problem really arose and he had the break.
"Since that time he hasn't really had too many problems.
Keen
"So as far as we're concerned and as far as Johnny's concerned he's very keen to be ready to go in 11 days' time.
"He trained really well yesterday. I think he's good to go."
Sexton's problems with concussion over the past 12 months have been well-documented with the Ireland fly-half stood down for 12 weeks last season.
Schmidt, however, was quick to allay any fears over Sexton's wellbeing ahead of what should be a hugely physical clash with Warren Gatland's side in Dublin.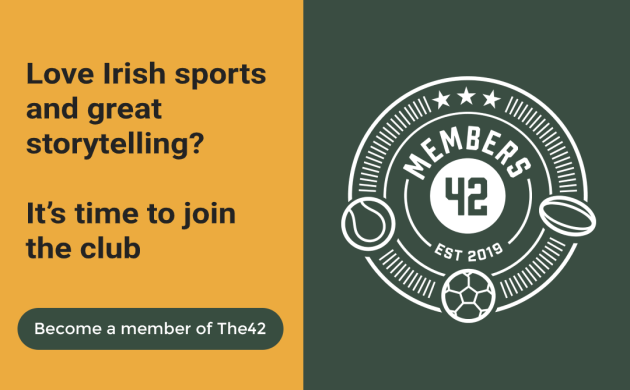 "All we can do is go on the best medical opinion, and he had two of the best guys that are around, that made some decisions for him last year and have followed up since then.
"When they give him the all-clear then we have a lot of trust in them
"I have a number of dealings with medical practitioners that we have huge trust in, and you know they are the experts.
"If there are people who question that, then it's always a disappointment, but also a reality.
"Because no one's going to have the same opinion necessarily, but what you try to do is get those that are best-qualified to make the decision, therefore not to put somebody at risk."
Schmidt reserved praise for Leinster's medical team for withdrawing Sexton early in the contest.
Concerned
"I'm always concerned," Schmidt added. "We treat head injuries with the respect they need and that's why he didn't go back onto the pitch on the weekend, and I certainly respect that decision.
"It wasn't a game that was going to be significant in qualification and therefore they identified that some important games were coming up for Johnny.
"That's fallen to our advantage so he should be fully fit to go."