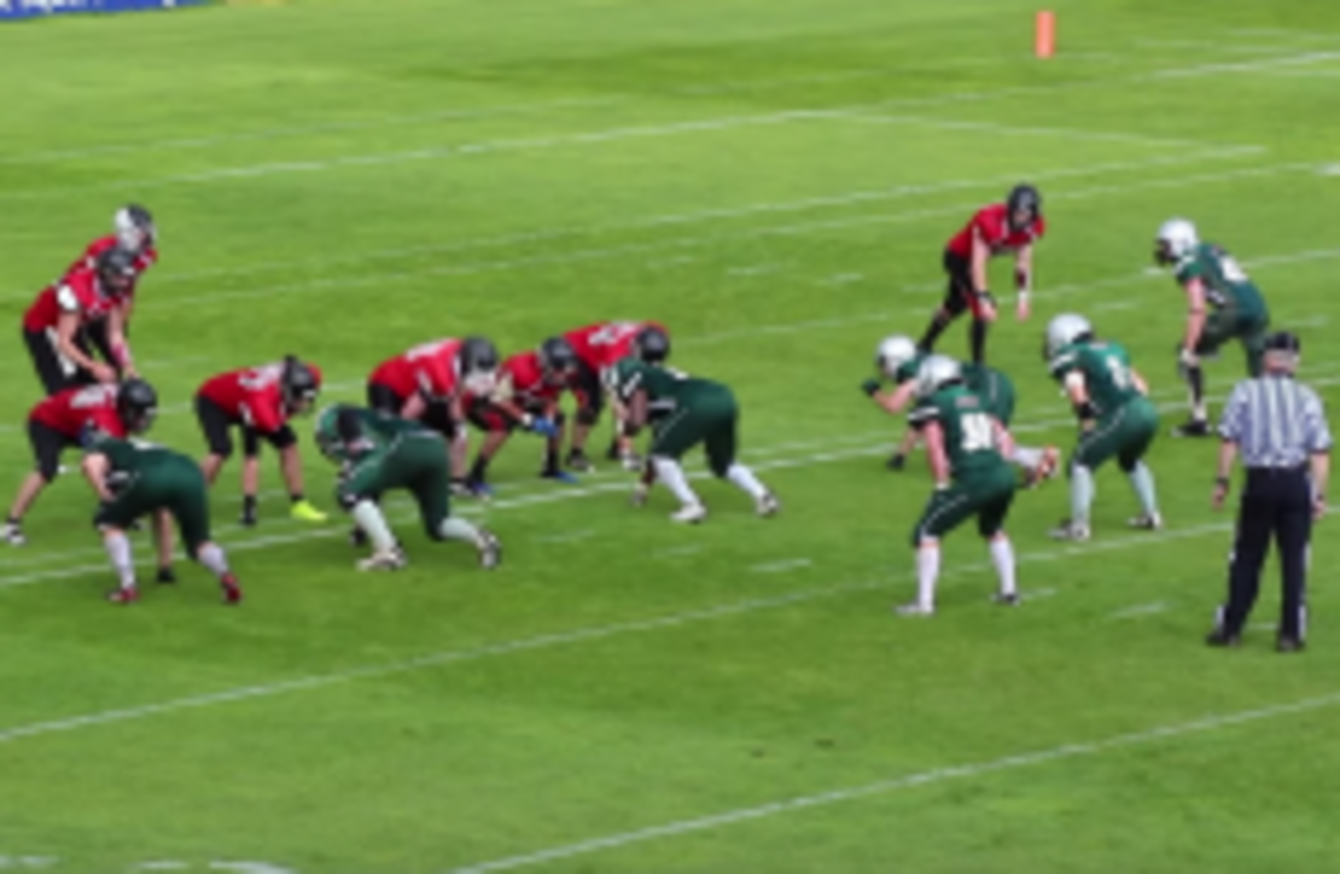 Trinity and Belfast will contest a second consecutive Shamrock Bowl
Trinity and Belfast will contest a second consecutive Shamrock Bowl
SHAMROCK BOWL XXIX takes place this Sunday in Dalymount Park as the Belfast Trojans look to become Irish American football national champions for the the fourth year in a row when they take on Trinity College Dublin.
The game is a repeat of last year's Shamrock Bowl when the Trojans upset the form book to narrowly defeat the students who were looking to go unbeaten all season.
This year, it is the northern outfit coming into the game protecting a perfect season while Trinity has just one defeat to its name, a loss that came back on the very first weekend of the season.
The Trojans finished the regular season as the best team in Shamrock Bowl Conference (SBC) North with an 8-0 record. They averaged an impressive 43 points per game but excelled even more on defence conceding just 30 points — essentially one field goal per game — the entire season.
Source: Belfast Trojans/YouTube
Trinity were the best team in the SBC South with a 7-1 record, averaging 25 ppg for, 12 ppg against and recorded an impressive 22-0 win over the Dublin Rebels in their semi-final.
Integral in that win were two 80-yard touchdowns by Rob McDowell, widely regarded as the best all-round athlete in the league. McDowell was responsible for nine touchdowns this season, throwing four and running in for another five as Trinity moved away from the pocket passing game that almost won them the Shamrock Bowl last year.
For the Trojans, the quarterback/wide receiver pair of James McKelvey and David Richardson would normally be the one to watch with the latter catching no fewer than 11 of McKelvey's 20 touchdown passes this season*.
However, Richardson was ejected in their semi-final win over the University of Limerick Vikings and so will miss this Sunday's game which means the Trojans could turn to their ground game where Neil Montgomery will hope to add to his seven rushing touchdowns this season.
Sunday's game will be the culmination of the most successful Irish American football season to date with 22 teams playing across the league's three tiers.
*All stats via NFL-Ireland.