WATERFORD TEEN SHANE Bennett made his first championship start against Dublin today — and he marked it in style.
The 18-year-old made no mistake with this bullet finish early in the second half at Semple Stadium.
Bennett lost his marker and when Maurice Shanahan found him in space with a perfect pass, he drilled a magnificent ground stroke past Gary Maguire in the Dublin goal.
Woof.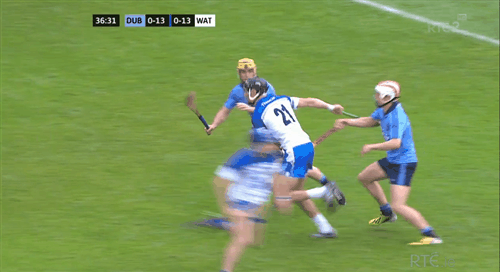 RTÉ.ie RTÉ.ie