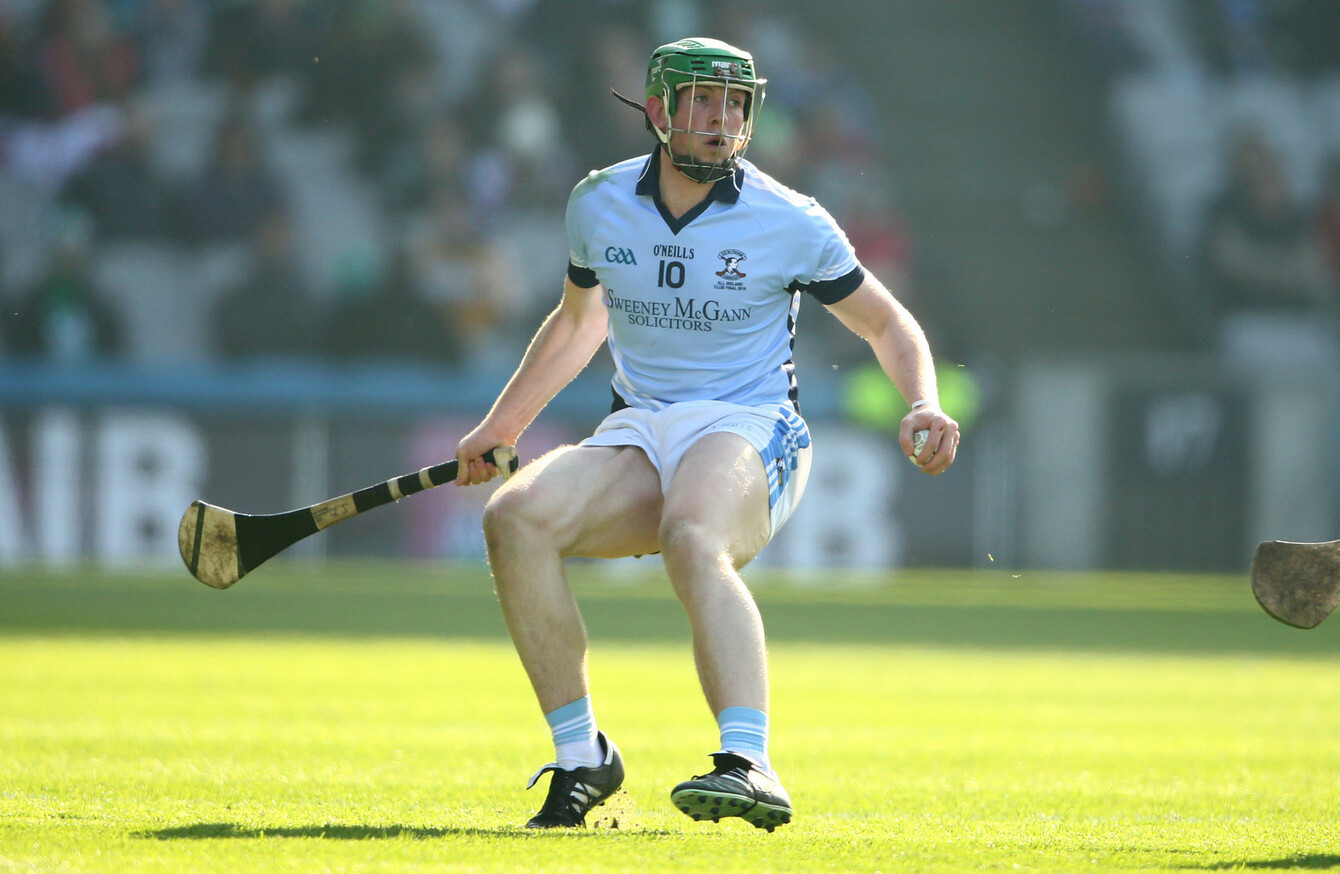 Image: Cathal Noonan/INPHO
Image: Cathal Noonan/INPHO
LIMERICK STAR SHANE Dowling has confirmed he'll be out of action until the New Year due to a knee injury he suffered in last month's county final.
Dowling was forced off in the 43rd minute of Na Piarsaigh's Limerick SHC victory over Kilmallock on 15 October, and subsequent scans showed there was damage to the cartilage in his right knee.
Initially it was thought a minor operation would be required and he'd return in time for a potential Munster club final, but during the operation the surgeon noticed further damage to the knee.
"It was a bit more than I expected unfortunately," Dowling told Off The Ball AM today.
"I came off injured in the county final, wasn't sure what it was. I went for an MRI scan and it showed up that I had torn a cartilage. I'd no problem with that, went down to Waterford to get an operation. A ten minute job, be out for three weeks and back for a Munster final providing we beat Blackrock, which we did.
"But when he (the surgeon) went in to do the operation, he found a fracture in my knee. There was a big hole inside in my knee as well. So he had to do a job on that which is after setting me back until the New Year. I'll be six weeks on crutches and I've another month of that to go, it's a holy disaster! I won't be running until the New Year."
Coincidentally, Dowling's surgeon has close ties to Ballygunner, Na Piarsaigh's opponents in the provincial decider on 19 November.
"As it turns out the man who did my operation is Tadhg O'Sullivan. His four sons are involved with Ballygunner, so whether he was looking down the road or what, I don't know!
"If there was a hole in my knee or not I don't know!" he joked.
"Ah no, I actually do know because he showed me the proof afterwards just in case I thought he was kidding me. But it's just funny how it turned out.
"We were slagging before the operation about the hurling or whatever because we knew we had a chance of getting there and they knew they had a chance of getting there. As it turned out that's the case now so I'm going to blame him one way or the other anyway. "
In the absence of their regular free-taker, Limerick U21 All-Ireland winner Ronan Lynch posted 0-15 in Na Piarsaigh's semi-final win over Cork's Blackrock, including 12 points from placed balls.
The Limerick city club, who lifted the All-Ireland in 2016, are favourites to maintain their incredible record in Munster where they've never lost a game in their history.
Should Na Piarsaigh dispose of the Waterford champions on Sunday week, Dowling expects to be fit in time for the All-Ireland semi-final in January – "providing there's no hiccups on the way."
"That's the plan. The only rehab I have is to keep all my weight off it, hence why I'm on crutches for six weeks," he explained.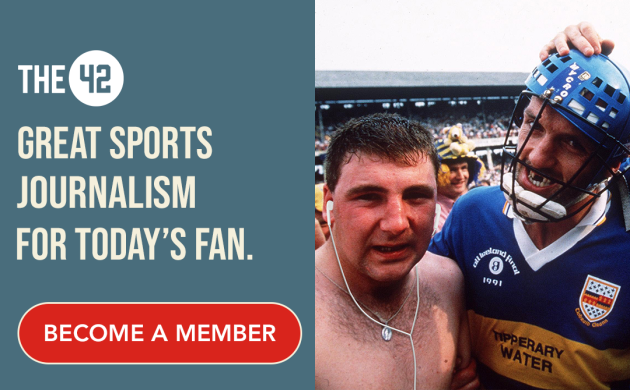 "If I did have a torn cartilage and it was kind of 50/50 whether I'd play in the Munster final I'd be pushing myself hard to make it and maybe doing myself more damage, but the fact I know now I've no chance it's probably better in one sense because I can just live with it that I'm going to miss it.
"I haven't been seriously injured in a long, long time, I think U16 was the last time I was seriously injured. I don't do injuries, I haven't the patience for them.
"I'm not quite sure how I'm going to cope the next day but I've no choice in the matter."
Subscribe to The42 podcasts here: