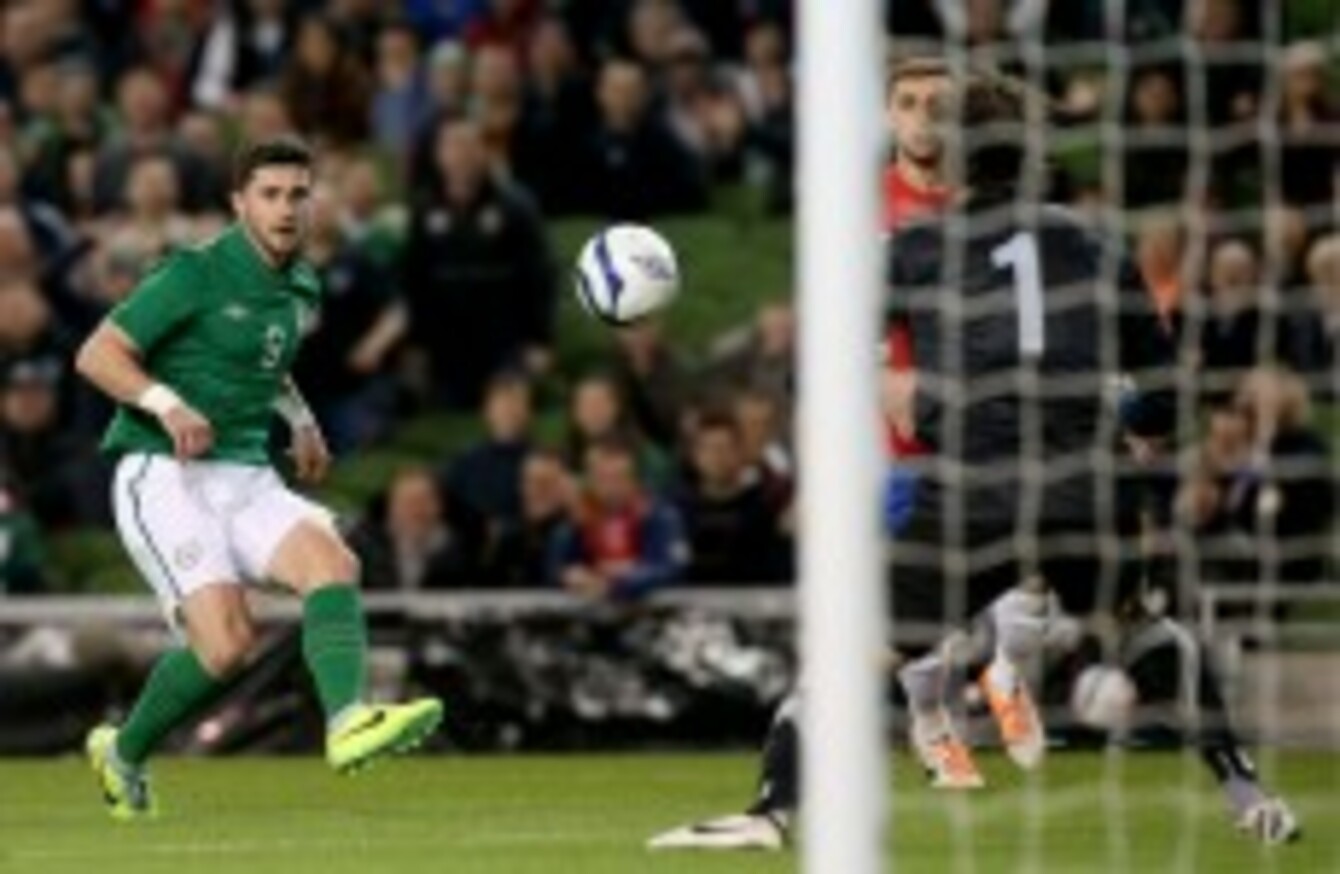 Long scored Ireland's goal in the 2-1 defeat to Serbia back in March.
Image: Ryan Byrne/INPHO
Long scored Ireland's goal in the 2-1 defeat to Serbia back in March.
Image: Ryan Byrne/INPHO
IRELAND BOSS MARTIN O'Neill has urged Shane Long to use his big money move as added motivation this season.
The striker made his Southampton debut last weekend following a reported £12 million transfer from Hull City.
Saints boss Ronald Koeman was willing to splash the cash to bring in Long after a summer of high-profile departures from St Mary's. 
Instead of seeing the eight-figure transfer fee as a burden, O'Neill believes it will give the 27-year-old an opportunity to take centre stage and impress.
O'Neill said: "In general, the stock answer from players is that they weren't the ones who organised the price tag but obviously the more money you go for, there is pressure.
"There's pressure to start and do well for your club obviously, and if you've come for some serious money, there's an immediate pressure for you to perform.
That said, Shane should be able to take that in his stride.
He added: "I think there's a stage where you have been around the scene for a number of years and you feel that you're either a great goalscorer or a scorer of great goals, one of the two.
"When you get a fresh start as Shane is getting now at Southampton — he only got on for a few minutes against Liverpool but hopefully now he's starting — it would be nice for him to set a target of X number of goals.
"Of course injuries and things like that play a part but if you're a goalscorer, I think you should be setting yourself targets at the start of the season for a club and trying to achieve those.
"If you do that, there's no reason why over the next couple of seasons you can't try and improve that.
You're a centre-forward, set yourself a proper target and go for it.
The hope for O'Neill is that any improvement in Long's club form would carry over to the international stage where he has scored 11 goals in 48 caps to date.
"In the game that we could have won in March [against Serbia], Shane created a number of great chances and took one of the three.
"I think he feels he can improve on that and it would be great for us if he can."