SHANE MONAHAN SAW the end coming long before it arrived.
The former Irish u20 winger had flourished in his first two seasons at Gloucester, where he had settled after impressing in the Championship for Rotherham Titans.
A shake up in the coaching meant that former Ulster Director of Rugby David Humphreys came across the water to Kingsholm, and from there, it seems the 28-year-old's face just didn't fit.
"Unfortunately I wasn't really on the radar for David.
"I definitely don't feel like I was given the opportunity to show what I can do. I could understand at the start of the season they were saying: 'We need to have a settled team to begin with to see how things go'.
"But after those first six or seven games and you're not getting a look in, you're thinking it would have been fairer if I got more rugby than I did," he says.
In the end a shoulder injury finished his season in January, and ultimately his three year spell with the cherry and whites.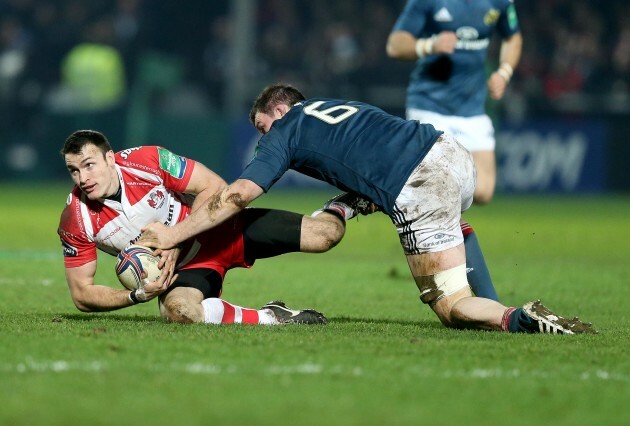 Dan Sheridan / INPHO Monahan in action against Munster in the Heineken Cup in 2014. Dan Sheridan / INPHO / INPHO
Out of favour, out of action and in the final year of his contract, Monahan knew his days were numbered at the club where he rediscovered his career.
The shoulder injury couldn't have come at a worse time either. A loan move to Wasps that had been on the horizon was dashed instantly, and t
"I was five months into the season and had played four games, I hadn't played any Premiership so it was very frustrating – and then in one of the games that I did come on in, I dislocated my shoulder.
"It would have been better, you just want a fair opportunity. If it was a case of I was given an opportunity but I just didn't perform, you'd go, 'right!'," he adds.
Since leaving Gloucester at the end of the season, the hunt for a new side has begun. He's been drafted into the Irish Sevens setup, training full-time with the side as they prepare for next week's European Olympic Repechage in Lisbon.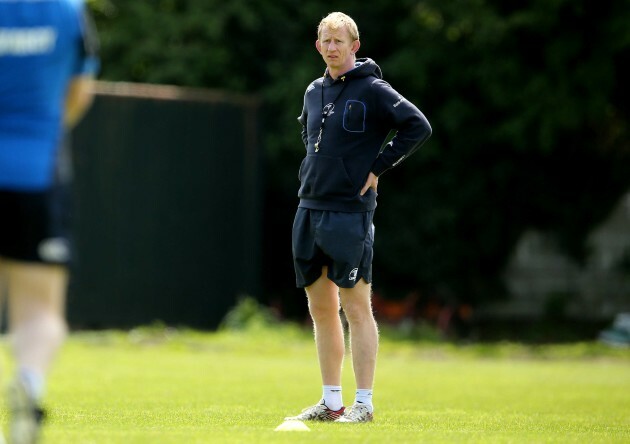 Ryan Byrne / INPHO Monahan has spoken to Leo Cullen about a short term move to Leinster. Ryan Byrne / INPHO / INPHO
As English qualified, he's not looking to wear a red rose, but it opens his options to Premiership sides, while he's also spoken to Leo Cullen about the possibility of coming in as short term cover for Leinster during the World Cup.
"I was talking to Leo Cullen as well in Leinster and there's a potential to maybe doing something with them for a period. In World Cup year there might be opportunity there."
Discussions with another club he says, are progressing nicely, but he's not the kind to elaborate just yet.
He's been through this process before though after leaving Connacht as a 24-year-old, so he knows this terrain well.
"When I was let go by Connacht, people were saying, 'What are you going to do now you're retired?' I told them I wasn't and I went over to England to rebuild my career. I'm in a similar position again in terms of having to get a coach that will say, 'He's a good player, let's give him an opportunity'.
"It was quite disappointing the way things ended up, but that's professional sport, it is a business. Some times it can go that way. I've had it before in Ireland and now had it again. I'm determined to get back playing.
"You want to play rugby, you don't want to be a professional trainer but that's what I ended up being last year."