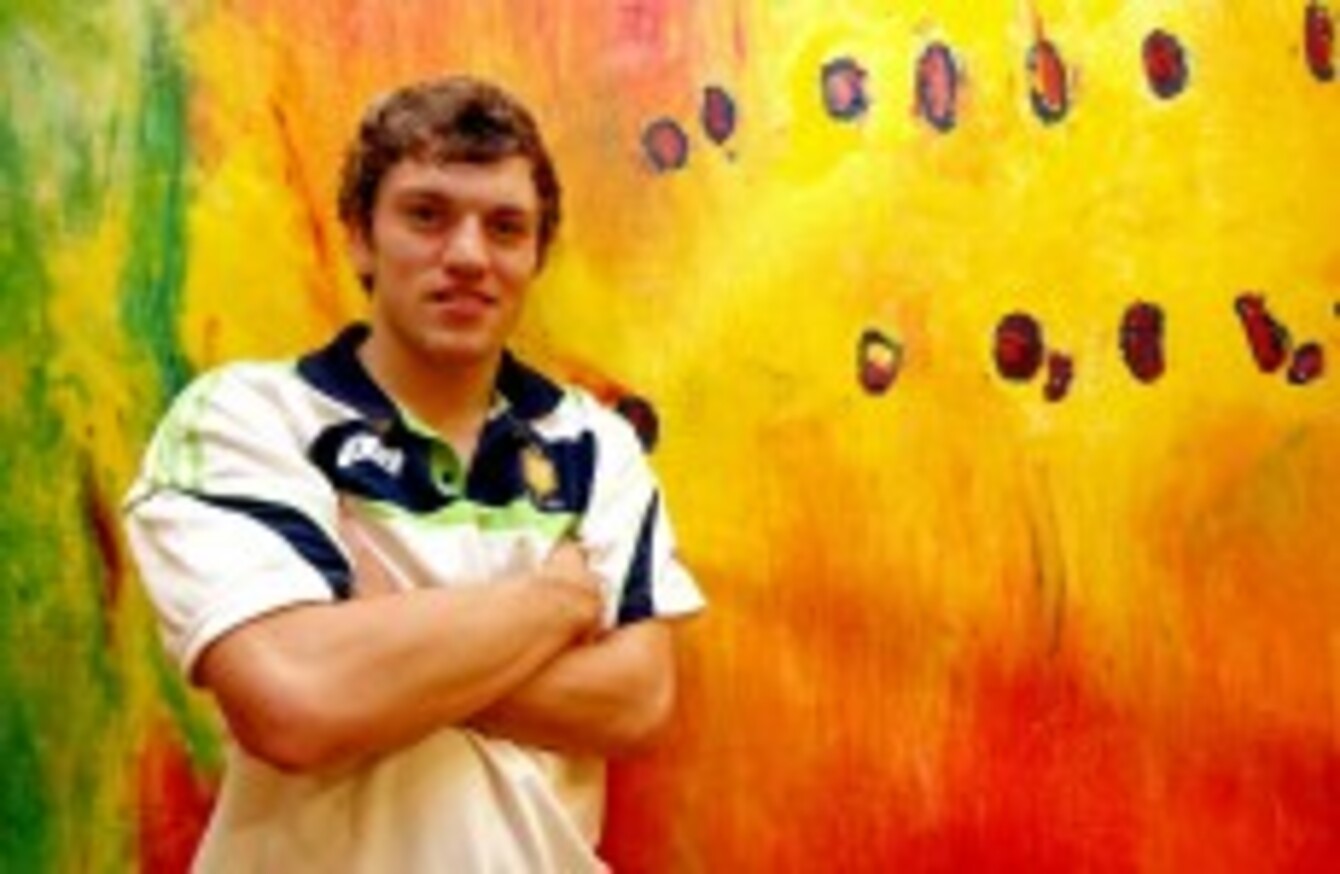 O'Donnell: 19-year-old was the headline act in the All-Ireland hurling final replay.
Image: INPHO/Ryan Byrne
O'Donnell: 19-year-old was the headline act in the All-Ireland hurling final replay.
Image: INPHO/Ryan Byrne
MUM'S THE WORD for Shane O'Donnell until his life gets back to normal.
Clare's teen sensation is so in demand following his All-Ireland final heroics that his mother has started to moonlight as his "agent."
O'Donnell shot to stardom with a remarkable 3-3 against Cork in the hurling replay and since then, he has been inundated with phone calls and mobbed by adoring fans.
Even Louis Walsh took notice, asking if the 19-year-old has a voice to match his boyband looks and teen appeal.
"I haven't returned to normality unfortunately yet," O'Donnell said in Croke Park yesterday as he collected the September award for Opel GAA/GPA Hurler of the Month.
"It's been all up in the air, it's been very hectic. Every day someone is ringing you saying do you want to do this or that. You'd normally have three or four things on every day. It's just different from what I'm used to."
On top of his Late Late Show and radio appearances, there have been a few more unusual requests including one to give a team-talk to an U16 team in Wexford, which he declined.
My mother is acting as a stand-in agent at the moment. She'd have no problem telling people he has no interest in doing this or that because when people ask me I'd always say yes.
"I'm finally learning to say no after two weeks of requests. I'm trying to get back into college work in UCC and trying to get back into a routine where you know what's coming from one week to the next."
It has been a rollercoaster few weeks for the Éire Óg youngster who didn't even know that he was in Davy Fitzgerald's starting XV for the replay until a few hours before throw-in.
Brendan Moran / Sportsfile
Thrust into the action, he scored an unforgettable hat-trick in the first 20 minutes as Clare brought Liam MacCarthy back home with them for the first time since 1997.
Amid all the hysteria and hype, Fitzgerald has been keeping in regular contact.
I can't speak for the rest of the lads, but he's been very good to me, been on to me every second day to make sure I'm alright and that I'm dealing with the situation alright.

He'll give me advice on X and Y and he has been very good to me.
He added: "It's been very weird. It's not something you'd ever associate with hurling at all. It is so far removed from being out on the pitch playing around.
"You just don't think about it until you're in the middle of it. But I wouldn't read too much into it.
"I'd say if you embraced it too much, you might get more involved with the media than your hurling. That could affect you next year.
"You can have your few weeks of it but you really have to remember why you're in it. Hurling is coming around soon enough again."