IN JANUARY OF last year, we published a piece on Tipperary senior hurling manager Michael Ryan, suggesting that he wouldn't be afraid to ruffle a few feathers in the quest for success. 
After succeeding Eamon O'Shea as boss, Ryan got down to business immediately, taking Seamus Kennedy and Steven O'Brien from the footballers before putting his own, unique stamp on his squad.
A more direct and physical approach bore rich dividends in 2016 when the Premier County stormed to Munster and All-Ireland honours with Ryan at the helm.
Renowned as a character who doesn't shy away from the hard calls, Ryan called up four summer debutants when Tipp played Cork in his first championship match at the helm – Seamus Kennedy, Sean Curran, Dan McCormack and John McGrath.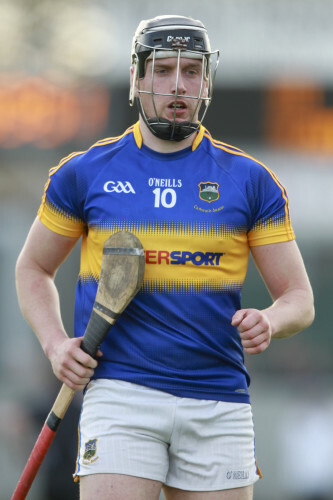 John Kelly / INPHO Dan McCormack's been a revelation for Tipperary since he was introduced by Michael Ryan last year. John Kelly / INPHO / INPHO
It was a statement of intent, that things would be done differently, and when Tipp finished the season as All-Ireland champions, Kennedy and Dan McCormack were two of the finds of the season, while John McGrath was an All-Star recipient.
Ryan also made John 'Bubbles' O'Dwyer sweat on the bench during the All-Ireland semi-final victory over Galway.
O'Dwyer had been sent off against Limerick in the Munster championship, and was suspended for the provincial final victory over Waterford as a consequence.
Pundits and former players alike tipped O'Dwyer for an immediate recall for the Galway clash but Ryan held firm and kept the wristy forward on the leash until late on.
It was a move that worked as O'Dwyer was sprung from the bench to score a vital goal.
The Killenaule man was superb, then, in the All-Ireland final victory over Kilkenny.
Ryan's handling of O'Dwyer worked a treat, and the team benefited accordingly.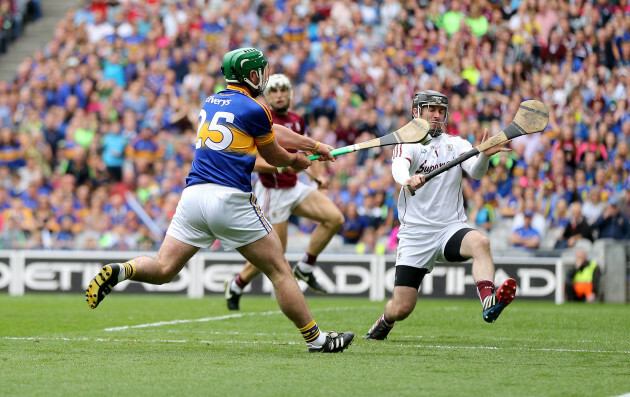 Cathal Noonan / INPHO John 'Bubbles' O'Dwyer scores his crucial goal against Galway in last year's All-Ireland semi-final. Cathal Noonan / INPHO / INPHO
Following Tipp's defeat to Cork in the Munster quarter-final in May, Ryan made another big call, deciding to dispense with the services of Cathal Barrett, an All-Star corner back, for a disciplinary breach.
Ryan would have known the headlines and attention that a move of that nature would generate, but once his mind was made up, he wasn't for turning.
It was a clear message to the remaining members of the panel that anything standing in the way of a possible retention of Tipp's All-Ireland title will be dealt with – and swiftly.
Last night, he issued another reminder that players will be picked for championship action on merit, and not reputation.
He's made six changes to the starting team that lined out against Cork in May – one of them enforced with Barrett currently out in the cold.
Darragh Mooney's in goal and while former All-Star net-minder and regular custodian in recent years, Darren Gleeson, has been in the headlines this week, Ryan wouldn't have let that issue cloud his sentiment.
Donall Farmer / INPHO Darragh Mooney (16) and Darren Gleeson hail Tipperary's 2016 All-Ireland semi-final victory over Galway. Donall Farmer / INPHO / INPHO
Gleeson, by his own recent high standards, had a poor outing against Cork and he's out of the team due to a lack of form.
Mooney's in for a full championship debut, as are defenders Tomás Hamill and Joe O'Dwyer.
Taking goalkeeper and defence line as a unit, four of the seven who started the Cork game are gone – Gleeson, Barrett, John O'Keeffe and Seamus Kennedy.
Donagh Maher and Hamill get their chance in the inside line but O'Dwyer, while named at right-half-back, can also play in the corner.
There's interchangeability there and you might yet see Maher and O'Dwyer in the corners, Barry at full-back and Hamill on the wing, or vice-versa.
Tommy Dickson / INPHO Donagh Maher's recovered from a hamstring injury and will start for Tipperary against Westmeath. Tommy Dickson / INPHO / INPHO
Still, Ryan is a manager renowned as one whose teams line out pretty much as selected.
Further forward, there are two changes in attack, with Patrick 'Bonner' Maher slotting back into centre forward, at Sean Curran's expense, while Niall O'Meara is handed a start in the corner.
John McGrath's been nursing a hamstring injury since the Cork game and while he's lined out in two games for his club Loughmore-Castleiney, Ryan may be taking the sensible option here, as a recurrence of that problem could end McGrath's season.
Players handed the coveted 15 shirts will know, however, that possession is nine-tenths of the law.
What Ryan will demand against Westmeath, more than anything, is a performance and he'll also be keeping a close eye on who's showing a hunger for the fight.
This is more than just a round 1 qualifier against Westmeath – it's an audition for a potentially mouth-watering clash with Kilkenny or Waterford a week later.
Flunk the test, and you won't have one of those shirts tomorrow week.
Under-perform, and Ryan will ruffle your feathers. By his actions in recent weeks, he's laid down the gauntlet to his players.
Shirkers need not apply.
The42 is on Instagram! Tap the button below on your phone to follow us!