IT PLAYED HOST to Wrestlemania III and was the site for the first ever indoor FIFA World Cup game but since closing its doors, the once proud Pontianc Silverdome has fallen into a state of serious disrepair.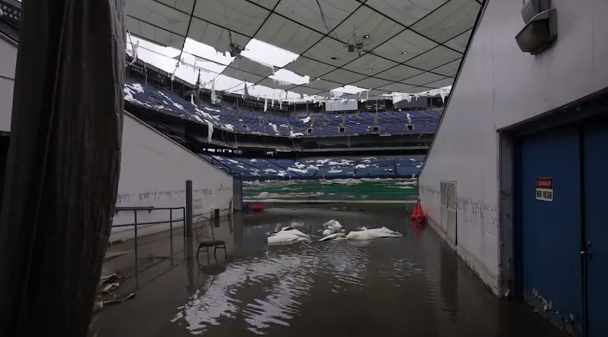 Detroiturbex.com The view from the tunnel. Detroiturbex.com
Though it held a number of high profile events afterwards, the death knell for the venue came when the Detroit Lions, who had used it as their NFL base since 1975, moved to Ford Field in 2002.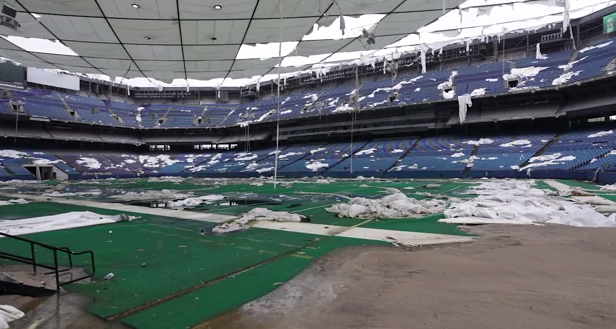 Detroiturbex.com The field and deflated roof. Detroiturbex.com
It was sold in 2009 for just $583,000 having cost $57 million to complete in 1975.
Detroiturbex.com An executive box inside the stadium. Detroiturbex.com
Though there have been plans to re-establish it as venue, the roof was permanently deflated in 2013 and this is what it looks like today.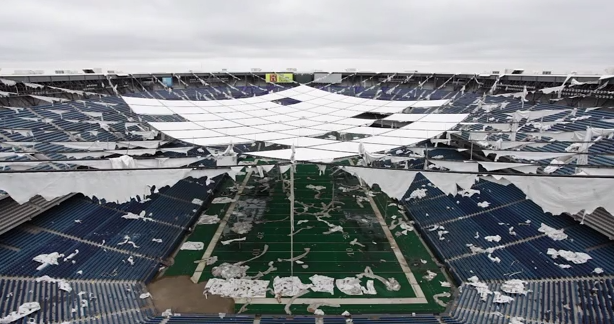 Detroiturbex.com The view from the roof of the Silverdome. Detroiturbex.com
See the full stadium tour here:
Detroiturbex.com / YouTube