CHAD MENDES WILL take on Ireland's Conor McGregor in next Saturday's UFC 189 main event, but there'll be a lot more than the interim featherweight title bout to keep you entertained.
1. Gunnar Nelson is back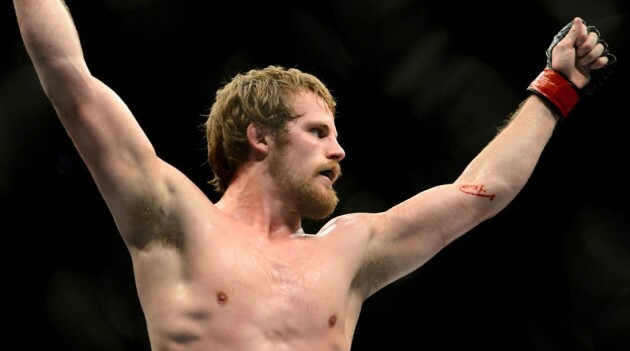 Rodrigo Romos / INPHO Rodrigo Romos / INPHO / INPHO
Having tasted his first defeat when he fought Rick Story back in October, adopted Irishman Gunnar Nelson makes his long-awaited return. He'll face another man who's coming in on the back of the first loss of his UFC career — Brandon Thatch — in the second bout on Saturday's main card. Two exciting welterweights keen to return to winning ways; this one is sure to deliver.
2. The welterweight title is on the line
Perhaps the best example of how much of a superstar Conor McGregor has become is that his presence on the UFC 189 bill has caused another title bout to fly completely under the radar. Robbie Lawler's inaugural defence of the 170lbs strap against Rory MacDonald has to settle for being the penultimate bout of the night, but it's still one of the most exciting match-ups that you could possibly make in the UFC today. A rematch of their 2013 bout when Lawler won by split decision, both fighters have improved significantly since then. Lawler is aiming to make the first successful defence of the belt since it was in the hands of Georges St Pierre, but St Pierre's Tristar team-mate will have other ideas.
3. Cathal Pendred is looking for five in a row
He has attracted plenty of criticism for some below-par performances but the facts are that Cathal Pendred is undefeated in his four UFC outings so far. Fans who watched Pendred during his rise to the Cage Warriors title will know that the best is still to come and the Dubliner will be keen to show what he's really capable of when he takes on John Howard. Just four weeks after his last fight, Pendred is chasing his fifth win in the space of just a year. Even his biggest detractors would have to tip their cap to that.
4. Matt Brown is on the prelims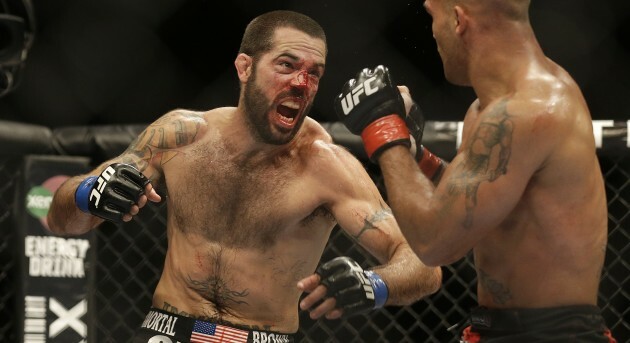 Jeff Chiu Jeff Chiu
You know the UFC have stacked the bill when Matt Brown can't make it on to the main card. Aiming to rebound from consecutive losses to the two most recent welterweight champions — Robbie Lawler and Johny Hendricks — 'The Immortal' will clash with Tim Means in the final prelim before the main card kicks off. Brown is one of the most entertaining fighters on the UFC roster, winning three Fight of the Night bonuses so far.
5. It's another big night for Neil Seery
On a massive evening for Irish MMA, Neil Seery will be the first Irishman out of the traps. The 35-year-old veteran, who'll be fighting in the US for the first time in his career, looked very impressive in his last two wins against Phil Harris and Chris Beal. Saturday's opponent Louis Smolka will probably give the Dublin flyweight a tougher test but it's one he's very capable of passing. A win in Saturday's prelim should secure Seery a fight against a ranked opponent when the UFC returns to Dublin in October.
6. The return of Mike Swick
Two-and-a-half years since his last bout, veteran welterweight Mike Swick returns to UFC action on Saturday to take on Alex Garcia. Swick featured on the very first season of The Ultimate Fighter and has entertained throughout his career, during which he has picked up two KO of the Night bonuses. The 36-year-old Texan has had problems with injury and illness but his latest absence can be attributed to his commitments in Thailand, where he's been busy setting up an American Kickboxing Academy facility. Swick comes across as a very endearing guy and he's been filming a very cool series of YouTube videos to document his comeback.
AKA Thailand - Phuket Thailand's Premier Muay Thai & MMA Fitness Camp / YouTube
7. The atmosphere
Conor McGregor says there are 2,500 fans travelling to Las Vegas from Ireland, with many more arriving in from other parts of the world to get behind the Irish fighters. With Irish MMA fans already proving that they're not the quietest bunch, it should be a memorable night at the MGM Grand Garden Arena and there's not a spare ticket to be found anywhere. Saturday can't come soon enough.